ACMI, in conjunction with the Australia Council is running a second round of the CEO Digital Mentoring Program for creative industries leaders, an initiative for strategic technology and digital mentoring for cultural organisations.
Following a successful pilot in 2021, the program, supported by the Ian Potter Foundation, aims to improve the internal ability for cultural institutions and organisations to make better long term technology choices, understand a rapidly and continually changing digital environment, be better able to select and work with technology providers, as well as collaborate with and develop artists and creative practitioners who are also working through this period of exponential change.
The top-down approach – mentoring CEOs and Directors – is aimed at complementing many existing middle and bottom up initiatives and is intended to support wider scale cultural sector change, complementing work in transforming organisations to be able to respond to broader and more diverse communities, audiences, and the volatile world.
The second round of the program will continue building the digital mindsets of the senior decision-making staff and creating a sustainable network of peers within the cultural sector and across artforms and practices.
This program will best suit CEO/Directors of arts organisations with at least 5 full-time-equivalent (FTE) staff, and ongoing funding. The program discusses capital investment, infrastructure, staff capacity and training, as well as developing longer term programming/content partnerships and R&D relationships - and thus is best suited to organisations with boards where these issues are ongoing discussions. ACMI particularly encourages applications from CEOs and Directors from institutions working with First Nations people and people of culturally diverse backgrounds, as well as from individuals who identify as First Nations or belonging to culturally diverse backgrounds who are working in CEO/ Director roles.
This program is being formally evaluated by the ARC Centre of Excellence for Automated Decision-Making and Society at RMIT University.
Joining the program as mentors are sector-recognised experts in technology, digital strategy, and technology-informed innovation:
Seb Chan
Paula Bray
Dr Keir Winesmith
Dr Sarah Barns
Stuart Buchanan
George Dunford
Ben Hoh
Lucie Paterson
Morgan Strong
Renae Mason
Jeff Williams
Mr Snow
Jacina Leong
Sejul Malde
Claire Evans
Evaluation report into the 2021-2022 rounds of the program now available
ARC Centre of Excellence for Automated Decision-Making and Society has released the evaluation report into the program. Drawing on findings from the qualitative and quantitative research evaluation conducted alongside the program, this report evidences program need, outcomes and challenges.

Read the report.
Mentees for 2022 are:
Katie Russell, Australian Museums and Galleries Association (AMaGA)
Anne Dunn, Sydney Theatre Company
Kath M Mainland, Adelaide Festival Corporation
Max Delany, Australian Centre for Contemporary Art
Bobby Cerini, Questacon - The National Science and Technology Centre
Eric Holowacz, Godinymayin Yijard Rivers Arts and Culture Centre (Katherine Regional Cultural Precinct)
Penny Whitehead, Geelong Gallery
Carmel Young, Desart
Christine McEwan, Opera Queensland
Nikki Zerella, Arts Access Victoria
Nick Hays, Australian Dance Theatre
Vincent Ciccarello, Adelaide Symphony Orchestra
Jamie Lewis, Next Wave
Caroline Spence, Sydney Dance Company
Gill Perkins, Bell Shakespeare
Expression of interest for mentees have now closed for the 2022 program.
Please contact Rachel Bugg, rachel.bugg@acmi.net.au, if you have questions regarding the program or would like further information.
Each mentee will receive six 80 minute one-on-one mentoring sessions over four months. These sessions can be held over Zoom or as a mix of in-person and remote sessions depending upon where participants are located and personal availability.
The program will begin with a two-day kick off workshop with all other mentees and mentors at ACMI in Melbourne. This workshop will include guest speakers from adjacent fields as well as social and cultural activities.
A breakdown of the process is below:
April 2022: Mentors are matched to their mentee, based on organisational goals and alignment
18–19 May 2022: ACMI hosts a two-day workshop in person for participants (mentors and mentees) in Melbourne
May – September 2022: 6 x one-on-one mentoring sessions
September 2022: Closing in-person workshop for participants.
Seb Chan
Seb is Chief Experience Officer at ACMI in Melbourne. He is the senior executive responsible for the Experience & Engagement division of the museum guiding teams responsible for visitor experience, marketing, brand & communication design, digital products, technology, and the museum's collections, digitisation & digital preservation programs. After a recent $40m renewal as Australia's national museum of screen culture, ACMI is now a multi-platform museum in the centre of Melbourne and also across the internet. Prior to ACMI, Seb led the digital renewal and transformation of the Cooper Hewitt Smithsonian Design Museum in New York (2011–15) and the Powerhouse Museum's pioneering work in open access, mass collaboration and digital experience during the 2000s. His work has won awards from American Alliance of Museums, One Club, D&AD, Fast Company and Core77. He is an Adjunct Professor, School of Media and Communications, in the College of Design and Social Context at RMIT, and is an international advisory board member of Art Science Museum (Singapore), and board of the National Communications Museum (Melbourne), and National President of the Australasian Museums and Galleries Association. He is an alumni of the Getty Leadership Institute, Salzburg Global Seminar, and UNSW. He also leads a parallel life in digital art, writing, and music.
Paula Bray
Paula has worked in cultural heritage institutions for over twenty years, leading the creative development of award-winning digital experiences across exhibitions and the web. She has worked at the State Library of NSW, Powerhouse Museum, Art Gallery of NSW and the Australian National Maritime Museum.
Paula delivers creative, engaging and new ways to explore collections, data sets and services through digital experiences. For the last six years she has built and run The DX Lab, Australia's first innovation lab in a cultural institution, creating experiences and partnerships with digital peers, organisations, students, researchers, artists and creative technologists. Paula has taken up a new role as the Head of Digital Engagement and Insight and the Australian National Maritime Museum.
Dr. Keir Winesmith
Keir is the Tim Fairfax Head of Digital at the National Gallery in Canberra. For the previous 15 years he has been exploring new ways to use digital to connect people to culture and place. In 2020 he published The Digital Future of Museums with Dr. Suse Anderson, in 2018 he was named in Fast Company's 100 Most Creative in Business, and for 5 years from 2013 he was the Director of Digital Experience at the San Francisco Museum of Modern Art.
Dr. Sarah Barns
Sarah is a strategic designer, researcher and creative producer, with a two-decade career proactively designing policies, programs and engagement strategies to nurture digital public culture, creativity and community.

A former digital strategist for the ABC's Innovation division, smart cities adviser at Data61, and futures forecaster for the federal government, Sarah has also pioneered international research on platform service models and their influence across urban culture and society. Her book Platform Urbanism: Negotiating Platform Ecosystems for Connected Cities was published by Palgrave in 2020, and offers new insights to global urban leaders about the relationship between cities and technology in an increasingly data-driven world. As Director of Esem Projects Sarah creates immersive and experiential programming for shared public spaces, and in 2020 launched Storybox.Co to reimagine outdoor media for public good.
Stuart Buchanan
Stuart is responsible for leading and curating the Opera House's year-round digital program, delivering some of its most impactful and viewed online events.
As a senior arts professional in digital strategy and content, Stuart's passion lies at the intersection of art, technology and media. He has worked with companies such as ABC, Art Gallery of NSW, AFTRS, Biennale of Sydney, Disney, Edinburgh Fringe, The Guardian, MONA, Museum of Contemporary Art, Mute Records, Royal Court Theatre and SBS, and co-founded the award-winning digital cultural agency The Nest.
Stuart has also worked as a broadcaster and producer, presenting radio programs and podcasts on ABC's Double J, FBi Radio and UK station Resonance FM. His curatorial projects include the renowned New Weird Australia initiative and guest programming roles at a number of events and festivals. Stuart was Executive Producer of the inaugural Creative Sydney Festival in 2009 (now known as Vivid Ideas), Chair of Underbelly Arts Festival from 2013-2016, and is currently a Board Member of FBi Radio.
George Dunford
George has worked in digital leadership roles in the cultural sector for more than 10 years including at the National Library of Australia, National Museum of Australia, the Wheeler Centre and RMIT University.
At the National Library, he was part of the National and State Libraries of Australasia Digital Skills Working Group which looked at upskilling staff to meet the challenges of digital.
As a freelance writer has written for Meanjin, The Big Issue, Lonely Planet, The Good Food Guide and others.
He is currently Content Director at ArtsHub and Screenhub, where he hosts the monthly ArtsHubbub podcast looking at the arts sector. He has collaborated with Creative Victoria to produce a series of videos to develop the digital skills of artists and the Recovery Roadmap webinar series looking at how cultural organisations are adapting with COVID-19.
Ben Hoh
Ben Hoh has been working at the intersection of communities, culture, design, technology and social change for 25 years, leading the design practice at groundbreaking studio Digital Eskimo and creating the digital backbone for Information and Cultural Exchange's SWITCH digital arts centre. With a focus that ranges from community arts and cultural development to designing digital ecosystems and multichannel services, his work explores how people and other lifeforms can sustain agency and meaning in a more-than-transactional world.
Lucie Paterson
Lucie is at the forefront of change and innovation in the museum field. With thirteen years experience at leading cultural organisations, including Te Papa in New Zealand, Southbank Centre in London and now as Head of Experience, Product & Digital at ACMI in Melbourne, Lucie's work shapes the exhibitions and experiences that will lead our sector into the future.
Now more than ever, museums need to be more visitor-facing and data informed. Lucie is committed to harnessing these opportunities and understands the challenges this poses for small to medium and large institutions. She is passionate about helping them make the necessary transformation in the digital era.
Over the last four years her work has won Australian (AMAGA) and international awards (GLAMi), and digital products made under Lucie's guidance have been adopted around the world in the UK, South America and New Zealand. Her most recent work focused on the recently opened $40m redevelopment of ACMI, building a new institution of interactive media and screen culture.
Lucie is on the board of National Digital Forum in New Zealand, AMAGA Victoria and presents at conferences in Australia and overseas and writes regularly about museum process change and practices online.
Morgan Strong
Morgan is the Digital Transformation lead at Queensland Art Gallery | Gallery of Modern Art (QAGOMA). For the last 15 years he has been working on building digital infrastructure, implementing interoperable systems, developing Digital Strategies, making useful apps, and in mobilising Collection data. Prior to QAGOMA, Morgan worked at the Western Australian Museum as digital lead, and in the private sector delivered projects with the Queensland State Archives, Public Records Office (Victoria), and Tasmanian Museum and Art Gallery among many others. 
Renae Mason
Renae is a creative producer, content strategist and curator with a two-decade career delivering innovative exhibitions and online projects in Australia and abroad. 
She recently curated a new permanent exhibition for The Australian Stockman's Hall of Fame, moving beyond object labels to explore how locative, cinematic audio storytelling can lead visitors on a sensory journey—bringing to life the remarkable stories of the people of the outback and evoking a strong sense of place. As Director of Digital with the Museum of the City of New York, Renae led a multi-year digital transformation project culminating in a modern website, a suite of interactive and immersive experiences in new exhibitions and strengthened in-house capacity to continue to experiment with creative media and technology. 
Her previous work with the Boola Bardip Museum, Chicago Architecture Foundation, Sazerac House New Orleans, International Spy Museum, State Library of NSW, Museum of Contemporary Art, Powerhouse Ultimo, Australian Museum, Australian Broadcasting Corporation and Penguin Books has been recognised with industry awards such as MUSE, NYCxDesign, Architectizer, MAPDA and more. 
Jeff Williams
Jeff is a NASA Software Engineer turned Arts & Culture Technologist with 22 years of experience working in varied technology capacities. Since 2015, Jeff has worked in technology leadership roles guiding Arts & Culture organizations through large capital projects. In 2020, Jeff played a critical role in the opening of a new, purely experiential museum, Planet Work, as Director, Technology & Operations. Jeff is currently working with the Melbourne International Film Festival using technology to help refine and streamline systems for a hybrid festival, in-cinema and at-home.
Snow
Snow is a creative technologist and has been crafting digital products for 25 years predominantly in the cultural sector. As technical lead and creative director of Holly Sydney he has led many successful and engaging projects for clients including the Australian Museum, the Australian War Memorial, AustLit, Sydney Dance Company, the University of Sydney, ABC, SBS, and Indigenous community on country, as well as artists and practitioners locally and internationally.
As a generalist across the broader design/develop process, his passions include ideation and prototyping, measurable knowledge transfer, data-driven insight and visualisation, machine learning and AI, lean projects and open source tools.
Snow is currently working with the Digital Engagement and Insight team at the Australian National Maritime Museum.
Jacina Leong
Jacina Leong 梁玉明 is an artist-curator living and working on the unceded sovereign lands of the Wurundjeri people. With fourteen years experience working with diverse communities, Jacina is committed to the role that arts organisations can play in bringing people together to explore and respond to overlapping crises and precarious futures. This commitment has been shaped by professional experiences working with and across museums and galleries, universities and schools, local councils, arts festivals and libraries. She is currently Acting Co-Director for Bus Projects and completing her PhD at RMIT University with a focus on an ethics of practice.
See more at https://jacinaleong.com/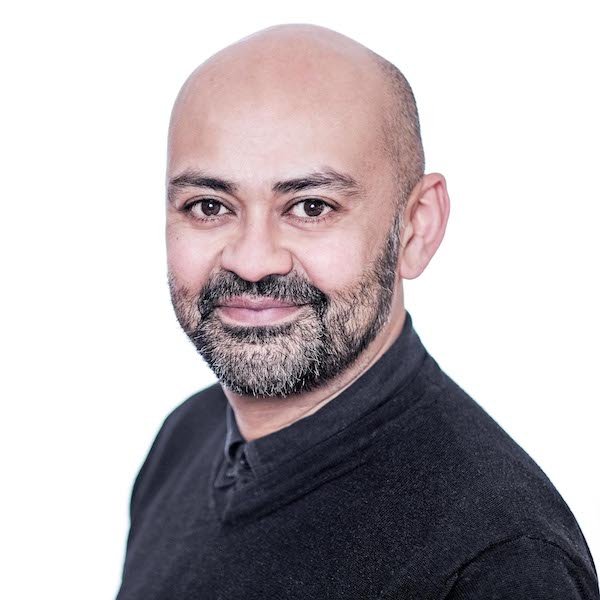 Sejul Malde
Sejul is currently the Research Manager of the College of Arts and Social Sciences at the Australian National University. His primary role is help build the strategic partnership development capacity of the College, particularly through exploring collaborations with cultural organisations, in order to widen research opportunity and enhance social & public value. Previously Sejul was Research Manager at Culture24, a UK strategic agency focusing on digital leadership and capacity building for the arts and heritage sector. Sejul oversaw Culture24's research and knowledge functions, leading a range of collaborative action research programmes and projects, focusing on helping the sector become better at understanding and responding to digital cultural change. Sejul has worked across several sectors, making interesting things happen with diverse stakeholders including cultural and community organisations, large corporates, think tanks, policy makers and charities.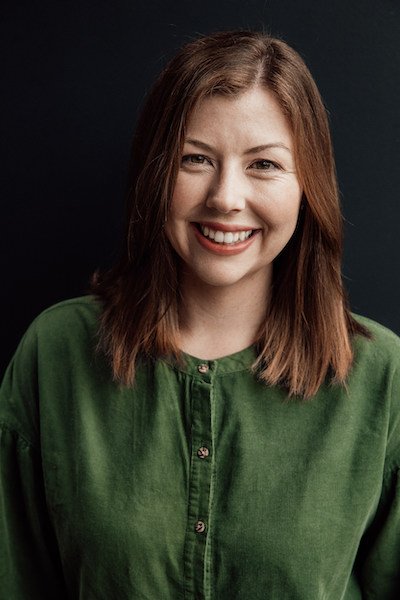 Claire Evans
Claire is a creative business leader and interactive media practitioner determined to produce exciting and groundbreaking experiences. Claire's passion for storytelling and immersive media have led her to a career building bespoke applications for the cultural sector, including work for the Transport Accident Commission, Google's Creative Lab, Melbourne Museum, Arts Centre Melbourne, Te Papa Wellington, ACMI, The Hyde Park Barracks, and more. Her experience extends across collaborations with architectural and design practice, the education sector, blue-chip technology companies, and not-for-profits, with projects receiving numerous industry awards and accolades, including multiple MAGNAs, AGDA Awards, and AIDA Nominations.

Claire currently works as a consultant in innovation, moving-image, digital, and interactive experiences in the cultural sector. In addition to ACMI's Digital Mentoring Program, Claire is a digital strategist-in-residence at the Australia Council for the Arts, a board member at Antenna Documentary Film Festival, Australia's premier non-fiction film festival, and sits on the industry advisory board at AFTRS.
---
---
Mentees from our 2021 pilot round were:
---