The puzzle of who killed me lies at the heart of this city. If you could solve that puzzle, you could save this city from itself.
Sydney, 1975. A hungry property developer wants to tear down low-income terrace housing in Kings Cross and develop luxury apartments in their place.
But one woman is making too much noise. She's got construction unions refusing to work, residents refusing to leave their homes, and she's writing and publishing tirades against the development in her own community paper.
On the morning of 4 July, she attends a meeting at Carousel Club in Kings Cross with some seedy characters. She's never seen or heard from again.
The Beehive combines documentary interviews, scripted scenes and dreamlike poetic sequences to explore the infamous unsolved case of Juanita Nielsen.
These are the key players in her story.
Frank Theeman, property developer
Frank Theeman was already a rich man in 1965 when the NSW Liberal Party relaxed restrictions on commercial development in residential areas. Seizing the opportunity, he bought up beautiful terraces in Kings Cross which he intended to transform from low-income housing to luxurious apartments.
Juanita Nielsen, a passionate and outspoken Kings Cross journalist, was incensed by what she saw as an attack on their lively community. She covered the story ferociously in the local paper she'd founded, organised resident protests, and even coordinated union strikes on all Theeman's construction sites.
The delays were expensive, and Frank was hemorrhaging money. But he wasn't out of options.
According to the 1994 the Commonwealth Parliamentary Joint Committee on the National Crime Authority, Frank paid $25,000 to notorious Sydney underworld figure James McCartney Anderson shortly before Juanita's disappearance. Frank later said that the money was to set up one of his sons in business. But strange things started happening to Cross residents.
One protester, Arthur King, was kidnapped and held in the boot of a car for three days.
Another, Aboriginal woman Esther Blaskhaus, died in a deliberate arson attack on her property.
Then in July of 1975, Juanita disappeared, and her coverage of the development halted. Frank Theeman was able to complete the Victoria St development, and by 1978, he was turning a healthy profit.
James "Big Jim" Anderson, manager of Carousel nightclub
A prominent Sydney underworld figure of the 1960s and 70s, "Big Jim" Anderson had a reputation for being able to sort out problems.
Five years earlier, he'd shot and killed another Sydney underworld figure, Donny "The Glove" Smith. He was charged with manslaughter, despite Smith having two bullet wounds in the back.
In the inquest into Juanita's death in 1983, Sydney crime boss and owner of Carousel nightclub Abe Saffron (and rumoured friend of Frank Theeman) pointed the finger at Jim. In return, Jim provided the evidence of Abe's tax evasion that sent him to jail.
Jim was never convicted of anything, and never served any jail time. He died in 2003, taking whatever he knew to the grave.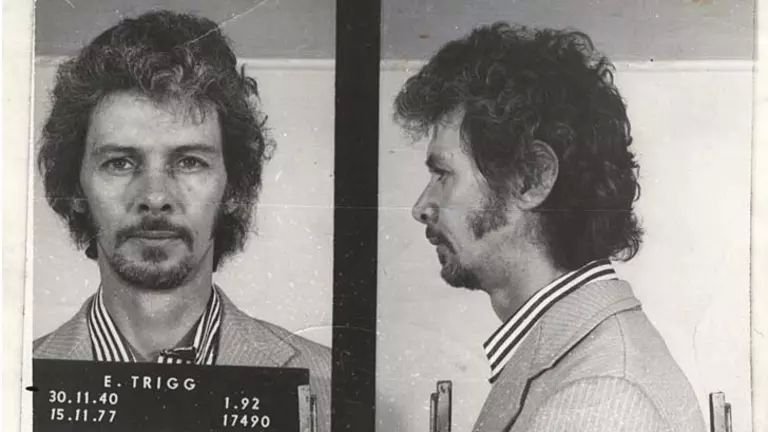 Eddie Trigg, VIP lounge manager at the Carousel Club
Eddie was the last person to see Juanita alive.
In witness statements obtained in 2003 by journalist Peter Rees, Eddie's former partner, Marilyn King, claims that Eddie told her he'd been given a contract by Jim Anderson to follow Juanita's movements. Eddie was also the man who invited Juanita to Carousel Club for that last meeting.
Carousel Club receptionist Loretta Crawford confirmed to Peter Rees that Juanita Nielsen attended a meeting with Eddie Trigg, but never came out.
Marilyn also stated she saw Eddie with blood on his fists and shirt, and that Eddie had warned when she'd asked that day, "What you don't know won't hurt you."
When Eddie was picked up by police in 1982, he told them, "They're making all this noise over a woman who was nothing but an out-and-out Communist. No loss to society at all."
In 1983, he was sentenced to three years for conspiracy to abduct Juanita Nielsen. He died in 2013.
The city of Sydney
But Zanny's work goes further than a whodunnit in laying blame. The non-linear structure of the work (an algorithm chooses which scenes you see and in what order, with 1344 possible variations of the story that you could see in any visit) means we're faced with bigger questions, more perspectives, less closure, and a constantly evolving narrative.
How did unchecked greed create the conditions for her murder? How did police fail to interrogate any of the suspects significantly until seven years later? Why did a journalist have to extract eyewitness statements 30 years later? Why has Juanita's story had so much media speculation, while an Aboriginal woman who was murdered in the same protests barely rates a mention?
As Pamela Rabe, playing the ghost of Juanita, says in one of the dreamier sequences, "The puzzle of who killed me lies at the heart of this city. If you could solve that puzzle, you could save this city from itself."