When
See below for additional related events
Pierre Deladonchamps (Sorry Angel) takes a lakeside holiday with a difference in Alain Guiraudie's slow-burn erotic thriller.
Rigorously crafted and beautifully shot... Alain Guiraudie's gay art-cinema suspense story is compelling and audaciously candid in its erotic charge.
In the heat and lethargy of summer, Franck (Pierre Deladonchamps) frequents a gay cruising spot on the shores of a lake. He befriends Henri (Patrick d'Assumçao), a middle-aged loner. Disinterested in each other sexually, the two men establish a platonic rapport. The arrival of aggressively pleasure-seeking Michel (Christophe Paou), however, dramatically alters the dynamic.
Curator's Note
Premiering at the Cannes Film Festival, where it was awarded the Queer Palm and Best Director (Un Certain Regard) prizes, Alain Guiraudie's slow-burn erotic thriller quietly ratchets up the tension as the murky moral ambiguity of its characters is revealed. Largely shot in a single location – the man-made lake of Sainte-Croix in Provence – using only natural light, in which twilight and nightfall literally cloak the characters – and their potential motivations – in a veil of darkness and using only ambient sounds as a 'soundtrack', the sensory pleasures at play in the film incrementally give way to a sustained mood of unease. Will Franck's hedonism and Michel's lust shield him from harm, or will Franck's knowledge of Michel's transgression doom him to the fate of a latter-day Bluebeard's wife?
– Roberta Ciabarra; Curator, Film
Language:
In French with English Subtitles
Source:
Madman Entertainment
Courtesy:
Madman Entertainment
Days of Summer program (Sat 17 Dec 2022 – Tue 14 Feb 2023)
There are no upcoming related events at this time.
COVIDSafe visitor guidelines, information on accessibility, amenities, transport, dining options and more.
Our restaurant, cafe and bar in the heart of Fed Square features a seasonally driven menu developed by acclaimed Melbourne chef Karen Martini.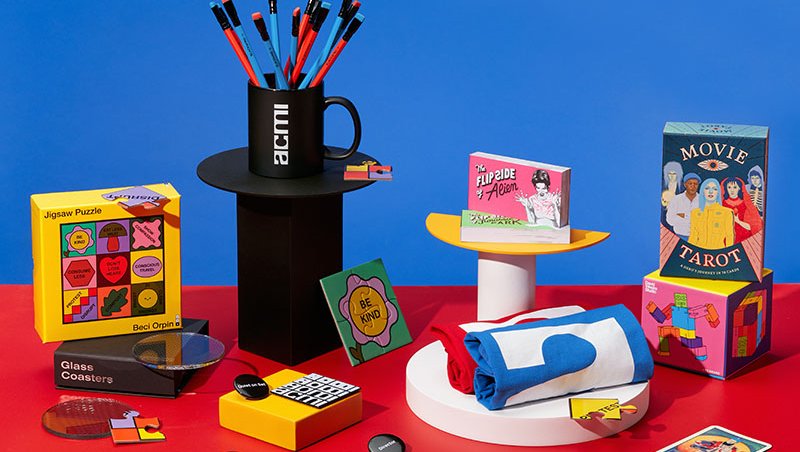 Melbourne's favourite shop dedicated to all things moving image. Every purchase supports your museum of screen culture.