Through innovative cinematography, breathtaking locations and meticulous choreography, music videos have the power to breathe new life into a song.
Explore the craft behind music videos, as well as unconventional approaches to pursuing a career in film, from award-winning director and self-made artist Claudia Sangiorgi Dalimore (Her Sound, Her Story), who has produced music videos for Courtney Barnett, Thelma Plum and Mo'Ju among several artists. Learn all about how the magic happens!
Claudia is a multi-disciplinary creative artist with prolific and diverse talents in the fields of film, photography and dance. Her formative years were spent creating several documentaries for arts body, Multicultural Arts Victoria. This long standing relationship has led her into extensive engagement with a diverse community of artists both locally and internationally...
---
Goddess Weekend program (Saturday 2 & 3 Sunday Sep 2023)
There are no upcoming related events at this time.
Stand Up Against Street Harassment
training by L'Oréal Paris with Plan International Australia
The Stand Up Against Street Harassment campaign and intervention program, an initiative by L'Oréal Paris in partnership with girls' rights charity Plan International Australia, is focused on raising awareness about street harassment, and providing training in the 5 Ds – Distract, Delegate, Document, Direct, and Delay – to support bystanders to safely stand up to street harassment when they see it.
Learn how to safely combat street harassment by taking the Stand Up training. Scan the barcode at the L'Oréal Paris machine (located on the Ground Floor at ACMI) to complete the 5 minute training and receive a L'Oréal Paris product in return.
L'Oréal Paris is a Supporting Partner of the Goddess Weekend.
Also happening on Goddess Weekend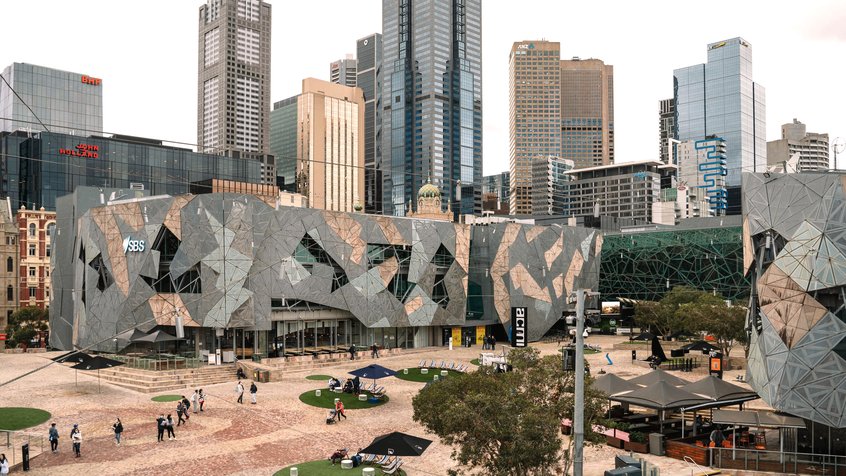 Plan your visit
Visitor guidelines, information on accessibility, amenities, transport, dining options and more.
Our restaurant, cafe and bar in the heart of Fed Square features a seasonally driven menu developed by acclaimed Melbourne chef Karen Martini.
Experience ACMI in the very best way. Get a range of discounts and invitations to exclusive previews.