When
Thu 29 Sep – Fri 21 Oct 2022
See below for additional related events
Jean-Pierre Leaud and Chantal Goya embody the restless spirit of mid-sixties' Paris in Godard's funny-tender, free-wheeling, reportage-style satire of youth culture.
One of the quintessential '60s foreign art films, a bizarre melange of pop music, revolution, sex, movie allusions and poetry.
'The children of Marx and Coca-Cola' stake their generational claim in a film from the mid-sixties composed of fifteen vignettes in which Jean-Pierre Léaud is cast as Paul, a young would-be intellectual aspiring to poet-revolutionary status while trying to work out which of his attractive woman friends he really loves – Chantal Goya's Madeleine the apparent front-runner – and in which multiple characters (to quote film critic Adrian Martin) are caught in "a daisy chain of unrequited love".
Curator's Note
After the breakneck pace and French New Wave stylings of Godard's output in the first half of the 1960s, film critic Adrian Martin refers to Masculin Féminin in a 2005 essay as coming at "a transitional moment for Godard, who turned thirty-five during its production". Following his divorce from Anna Karina and before he took up with the much younger (and politically precocious) Anne Wiazemsky, Masculin Féminin, in Martin's assessment, "expressed a suspicious wariness on Godard's part towards the young... all the characters are alienated poseurs of one kind or another". Perhaps intuiting the more highly political period Godard was about to enter, this perceived ambivalence towards his characters also marked the last time Godard would employ conventional notions of character psychology. "From Made in USA (1966)... Godard's characters become ciphers, mouthpieces, emblems, allegories", Martin affirms.
Language:
French with English subtitles
Source:
Umbrella Entertainment
Courtesy:
Umbrella Entertainment
COVIDSafe visitor guidelines, information on accessibility, amenities, transport, dining options and more.
Our restaurant, cafe and bar in the heart of Fed Square features a seasonally driven menu developed by acclaimed Melbourne chef Karen Martini.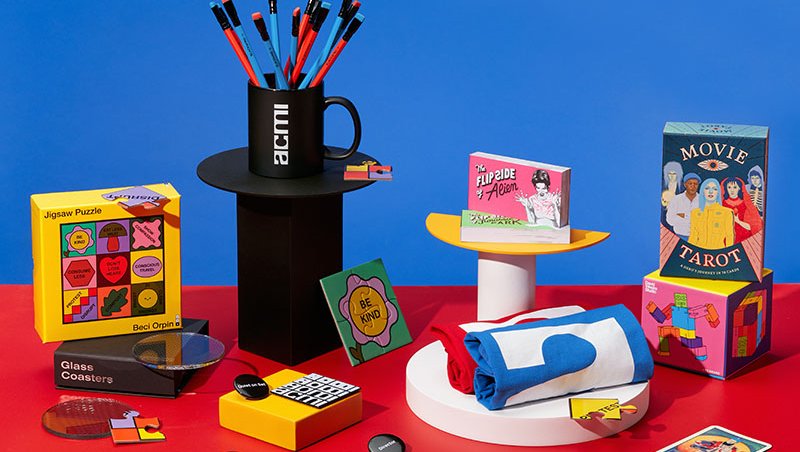 Melbourne's favourite shop dedicated to all things moving image. Every purchase supports your museum of screen culture.