Presented by MIFF
Memory Film: A Filmmaker's Diary (Premiere Fund)
Jeni Thornley
|
Australia
|
2023
|
Unclassified (15+)
Revered filmmaker Jeni Thornley (Maidens, MIFF 1979) composes an immersive cine-poem from her extensive super-8 archive spanning three decades.
Set against the backdrop of radical feminism, Aboriginal land rights and widespread social upheaval, Memory Film: A Filmmaker's Diary is a 'road movie' of sorts, tracing its maker's inner journey towards liberation. Adopting the lenses of psychotherapy and Eastern spirituality, and incorporating footage from Thornley's earlier works Maidens, the collaborative feature For Love or Money, To the Other Shore and Island Home Country, this hyper-intimate opus contemplates gender fluidity, sexual politics, the pleasure and pain of motherhood, and the desire for a world free of war and colonisation.
With a sweeping score by Egyptian-Australian multi-instrumentalist Joseph Tawadros and inspired by the minimalist sensibility of silent cinema as a dialogue-free piece, Thornley's "farewell film poem to life" unfolds with a haunting tactility: along with the celluloid's visible grain, there are shots of foliage, forests, fronds of hair, fingers on skin. Thornley allows the personal to intrude on the societal, revealing cracks in institutionalised accounts of events and foregrounding both impermanence and the inexorable passage of time. Supported by the MIFF Premiere Fund and produced by Tom Zubrycki (Senses of Cinema, MIFF Premiere Fund 2022; Ablaze, MIFF Premiere Fund 2021), Memory Film: A Filmmaker's Diary is a lovingly crafted, lucid meditation on resistance, legacy and carving out one's place amid constant transformation.
Never-before-seen costumes, original sketches, interactive experiences and cinematic treasures from the icons of the silent era to classic Hollywood heroines and the stars of Bollywood blockbusters.
Show your MIFF ticket at ACMI's welcome desk to receive this special discount or book online with code MIFF15.
Our restaurant, bar and cafe in the heart of Fed Square features a seasonally driven menu developed by acclaimed Melbourne chef Karen Martini.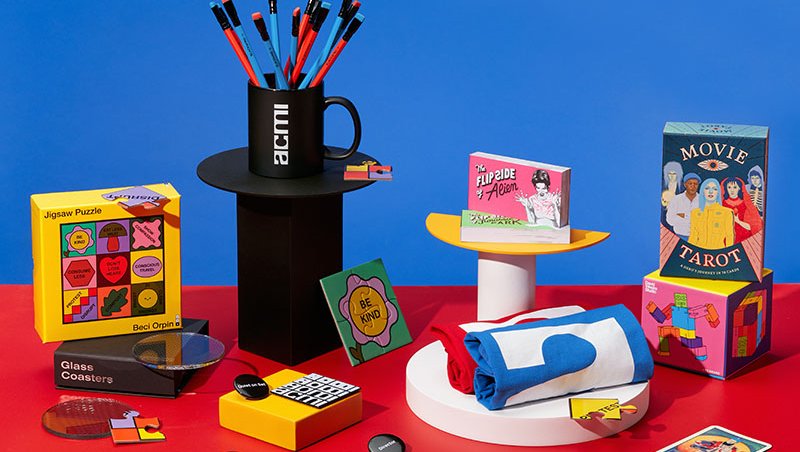 Melbourne's favourite shop dedicated to all things moving image. Every purchase supports your museum of screen culture.
Visitor guidelines, information on accessibility, amenities, transport, dining options and more.