In this award-winning feature debut, one chaotic day sees a young trans man's past chase him as he chooses his future.
Today, Feña is picking up his Chilean dad from the airport, determined to prove he's thriving in New York – that is, if he can borrow a car. Feña's also reeling from an unexpected hookup with an ex; their chemistry persists, but so does the hurt. Then his teenage sister suddenly shows up; they haven't spoken since Feña cut ties with their transphobic mum. This would be a stressful day for anyone. But for Feña, the stakes are higher: by staying true to himself, he keenly feels the risk of losing loved ones who knew him as someone else.
Drawing on his own trans identity and Chilean-Serbian background, writer/director Vuk Lungulov-Klotz has created a social-realist film that feels both touchingly real and satisfyingly complex. Through Lio Mehiel's charismatic lead performance, which won Sundance's US Dramatic Special Jury Award for Acting, we understand how, for some, even mundane activities – from a casual glance to the name on a driver's licence – can challenge one's sense of self. Mutt powerfully shows how Feña's gender isn't a 'transition' but rather an affirmation: something he asserts over and over.
One of the best films about post-transition adjustment … Mehiel's performance is so grounding, expressive and compelling to watch.
Never-before-seen costumes, original sketches, interactive experiences and cinematic treasures from the icons of the silent era to classic Hollywood heroines and the stars of Bollywood blockbusters.
Show your MIFF ticket at ACMI's welcome desk to receive this special discount or book online with code MIFF15.
Our restaurant, bar and cafe in the heart of Fed Square features a seasonally driven menu developed by acclaimed Melbourne chef Karen Martini.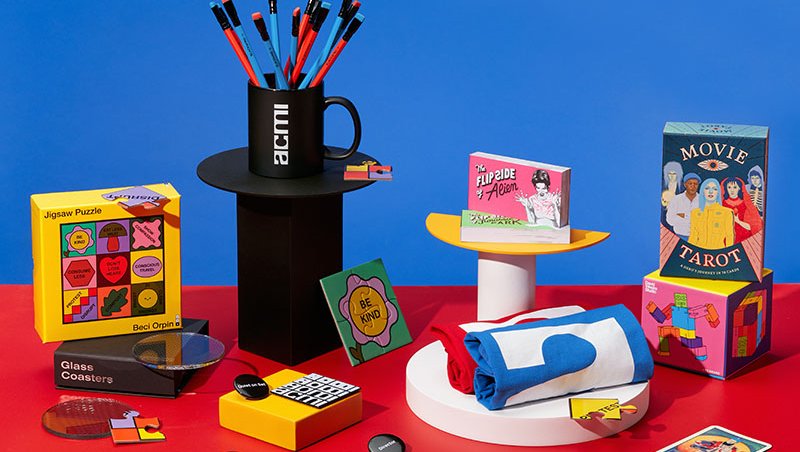 Melbourne's favourite shop dedicated to all things moving image. Every purchase supports your museum of screen culture.
Visitor guidelines, information on accessibility, amenities, transport, dining options and more.