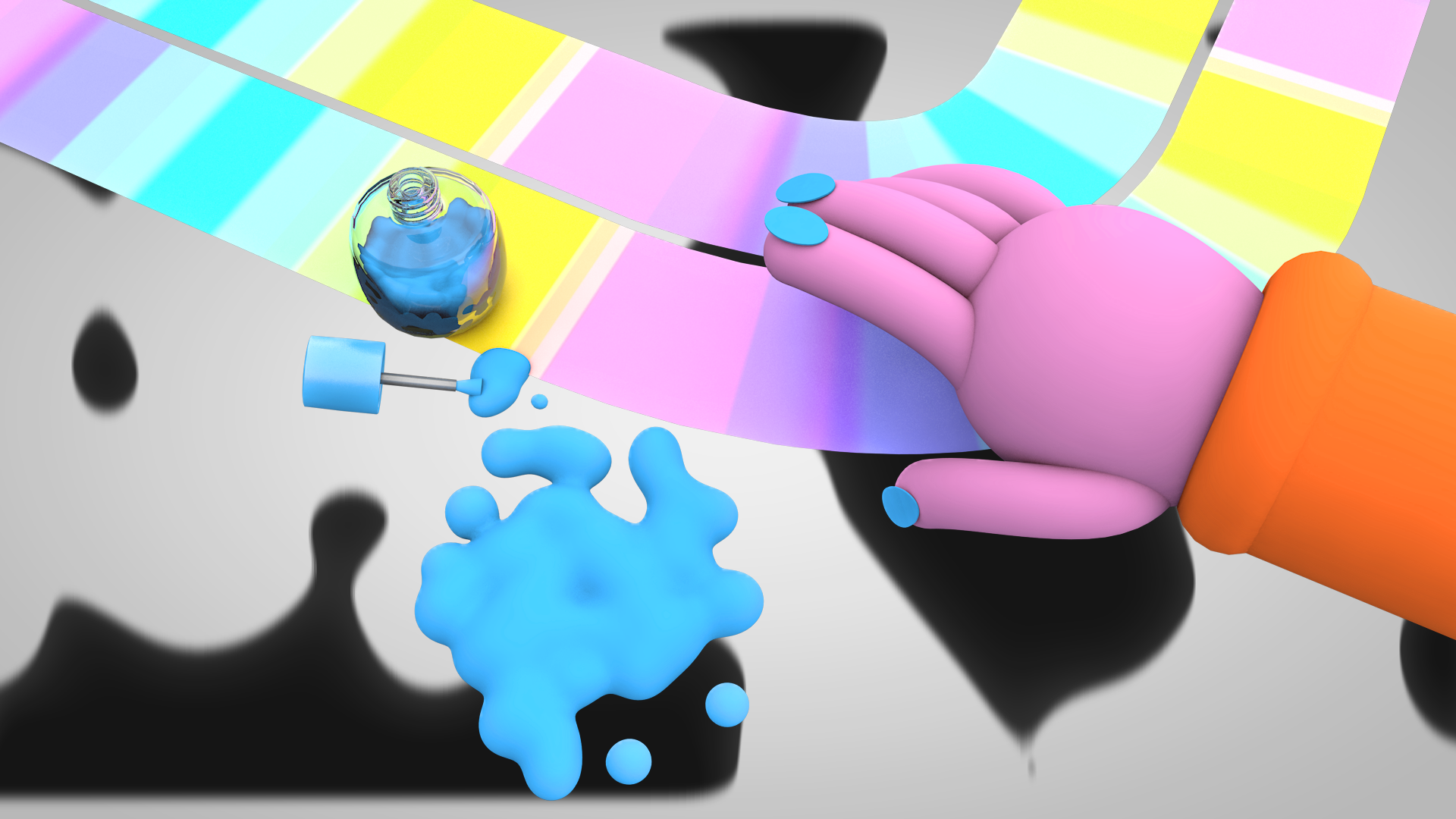 Join us for this special premiere exhibition featuring works from Living in the Queerantine shown live for the first time.
Many LGBTQIA+ people have experienced isolation in their lives, and combated it with community and creativity. During the COVID-19 lockdowns where we found ourselves once again isolated, Midsumma Festival commissioned ten artists to creatively respond online to living in an era of quarantine – now we're presenting those artworks at ACMI.
About the artists
Lian Beveridge
Queer painter Lian Beveridge created a series of watercolour portraits as "an intimate peek into the daily lives of queers doing all the weird and wonderful things we're doing during this strange and difficult time". They captured a diverse cross-section of our communities to counter isolation: "Showcasing the various ways that we're coping as a collective allows people to see themselves and allows young queers to visualise potential futures."
Frances Cannon
Queer artist and illustrator Frances Cannon is well known for their black and white illustrations often revolving around queer love, self-love, and fat love. Frances coined the phrase 'Self Love Club' and has had 10 successful solo shows in Melbourne/Narrm and beyond. They are also the co-director of queer not-for-profit Pink Ember Studio in Coburg where they run Body Positive Life Drawing workshops. Frances illustrated a small comic series about the bittersweet yet hopeful ups and downs of flirting, yearning and loving in isolation.
Patrick Gunasekera
Writer and self-described young brown queercrip Patrick Gunasekera wrote a collection of memoirs in essay form, tackling concepts of resilience, laughter, exhaustion, economic precarity, self-love, subverting gazes and seeking multiplicity through an incisive lens of queerness, disability and brownness.
"In the queerantine, in order to move out of the pandemic with more social solidarity and universal justice than we moved into it, we must build bridges between the communities within our communities."
Logan Mucha
Hybrid filmmaker and video artist Logan Mucha focuses on community participation, human rights and queer identity. For this new work, Logan captured powerful and glorious stereoscopic portraits.
"They say queer communities are forged on the dancefloor and much of how we define our queerness is through how we aesthetically present ourselves in communal situations. Through quarantine, the queer community has largely been stripped of our public-facing self-expression, so these moving portraits aim to give queer agency back to the individual during this crisis."
salllvage
Kombumerri saltwater man salllvage (Rowan Savage) works at the intersection of queer club culture and connection with Country, bridging the tensions between abstraction and emotion, the wild bush and the dancefloor, the personal and the social, authenticity and reconstruction. salllvage created a mixed-media audiovisual performance incorporating vogueing, movement, motion-control generated music, and archival imagery and sounds of landscape and Country.
"As a queer Aboriginal artist whose work draws deeply both on Country and on the queer dancefloor, I have been experiencing the difficulties of isolation keeping me from Country and pulling me in different, but related directions in terms of embodiment during this time. My proposed work aims to embody the tensions the quarantine has created in this way, to use my body and music to provide a form of resistance (yet still flowing with the nature of our present reality)."
Mark Salvestro
Theatre practitioner Mark Salvestro expanded his practice into film to create a short comedy about regional and rural experiences of coming out during COVID-19. "How many repressed queers are out there considering coming out during this time? And what might their unconscious minds be up to?" This clever spin on the coming out narrative speaks to returning home, isolating with family, country life and internalised homophobia, with the now ubiquitous Zoom meeting popping up in unexpected ways.
Susannah Thomas
Film-maker and circus performer Susannah Thomas created a short film work exploring ideas of isolation, dating, queerness and rural life: "Being a rural queer you are already in isolation … Because of COVID-19, it is almost like the rest of the world is suddenly dating the same way rural queers have been for years."
Glynn Urquhart
Multidisciplinary queer artist Glynn Urquhart works with digital animation, projection, photography, motion design and performance. Glynn created a short animated film depicting abstract concepts surrounding queerness, mental health, community, intimacy and physical distance. "How do we feel queer when we are alone? My own philosophy is that being queer means to question, and this can be a gift."
Nikki Viveca
Performer, writer, poet, comedian and burlesque artist Nikki Viveca presents spoken word, poetry and music reflecting queer, trans and asexual experiences of isolation. "I aim to reflect the isolation intrinsic to queer experience, in all its intimacy, vulnerability and quiet power, and which is of newly heightened significance. Representing my communities in a way that is textured – glamorous but also relatable, humorous but also heartfelt – is the key motivation behind my art."
Simon Welsh
Librarian by day, collage artist by night, Simon Welsh created arresting, multi-layered bricolage images that focus on COVID-19, queerness and LGBTQIA+ rights, but also reflect current trends, news media and how we see the world when in isolation.
"I ask the audience to look more carefully at the world around them and discover beauty in the queerest of forms."
Read our COVID-safe visitor guidelines, information on accessibility, amenities, transport, dining options and more.