The Roundtable, The Omni Recording Corporation & Finders Keepers Records in partnership with ACMI
Repossession: A musical tribute to the films of Andrzej Żuławski, and Themroc
Artist Andy Votel (UK) remixes the soundscapes of Andrzej Żuławski's iconic films, and David Thrussell (Australia) reimagines the 1973 French dark satire Themroc (4K restoration).
Repossession
An audio-visual tribute to the films of Andrzej Zuławski. Performed by Andy Votel. Visual collage by Andy Rushton.
Celebrating the work of Polish director Andrzej Żuławski and composer Andrzej Korzyński, English DJ Andy Votel prepares a special tribute honouring the cinematography and soundtracks behind such iconic Polish films as Possession (1981), The Devil (1972), On The Silver Globe (1988), The Third Part Of The Night (1971) amongst others – a partnership that rivalled other famous European film collaborators like Roman Polański and Krzysztof Komeda or Federico Fellini and Nino Rota.
Votel will explore their creative output through an audio-visual mash-up comprising of Żuławski's incredible imagery set to re-contextualised Korzyński music as well as other Polish music of the 1970s using exclusively Polish vinyl records. Showcasing rare psychedelic, experimental, electronic and orchestral music from behind the iron curtain. Repossession is an ongoing project by Votel and film editor Andy Rushton.
____
Themroc (1973) + Live re-score by David Thrussell
Directed by Claude Faraldo, France
Australian premiere of full 4K restoration
This extraordinary (and rarely seen) 1973 French satire is steeped in pitch-black weirdness and anarchic exuberance. Themroc is truly an astounding, anti-authoritarian and dark comedic masterpiece where dialogue is replaced by an ersatz language of grunts and groans as the titular character becomes an urban savage and leads a one-man revolt against bourgeoise society.
David Thrussell will reimagine Themroc as a dark, dystopia satire in liquid proto-synthwave tones reminiscent of horror/thriller maven John Carpenter. Not quite Escape From New York... but certainly 'Escape From Paris'. As Kurt Russell's character must escape from the island prison of Manhattan, so too must Themroc escape the moral, social, philosophical and ideological straightjacket of modern, conformist, consumer society.
---
About Andy Votel
Andy Votel is an English musician, DJ, record producer, graphic designer and co-founder of Twisted Nerve Records (with Badly Drawn Boy) and the reissue label Finders Keepers Records. He built a reputation through mixing psychedelic music with jazz and hip-hop records at clubs like Manchester's The Hacienda from the early 1990s. An internationally renowned DJ, he has performed at events such as Sonar, All Tomorrow's Parties, and the Green Man Festival. Votel founded the B-Music DJ Collective alongside collaborators include David Holmes, Belle And Sebastian, Bob Stanley, and Gruff Rhys. He has also remixed or produced material for Ian Brown, The Avalanches, Lamb, Elastica, Death in Vegas, Broadcast, and Elbow, among others. Votel writes about outsider music for websites such as Red Bull Music Academy.
About David Thrussell
David Thrussell is well known as an international electronic musician (as Snog and Black Lung), has remixed Aphex Twin, played with Kraftwerk and scored almost a dozen major and independent films. Thrussell has headlined festivals as far afield as Japan and Poland - performed in East German castles and Roman amphitheatres - and privately DJed for the likes of Quentin Tarantino and many others. His acclaimed film scores have been nominated for AFI, ARIA and FCCA awards.
Visitor guidelines, information on accessibility, amenities, transport, dining options and more.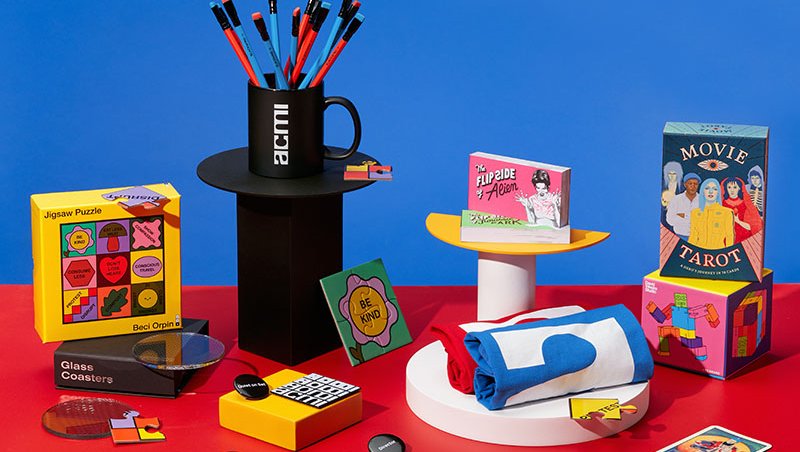 Melbourne's favourite shop dedicated to all things moving image. Every purchase supports your museum of screen culture.