If necessity is the mother of invention, then Dorothy Arzner was one of the most necessary figures in 20th-century filmmaking. One of the first credited film editors, the first female director to work in Hollywood's Golden Age, the first woman in the Director's Guild Of America (DGA), and inventor of the first boom mic: Arzner collected industry 'firsts' like they were Pokémon. She was a technical pioneer as well as a feminist one, breaking the glass ceiling with sheer force of will. Her prolific body of work – some 18 features - consistently positioned women front and centre of the narrative, with her leading ladies Lucille Ball, Maureen O'Hara and Katharine Hepburn becoming stars after working with her. A Jill of all trades with an understanding of the business top-to-bottom, Arzner wasn't just a woman ahead of her time: she redefined it.
However, despite growing up in Los Angeles in and around showbusiness, her original ambition was to be a doctor. She studied medicine for two years before deciding to pursue a career in film instead. Following the First World War, the industry was looking for workers: whether they had experience or not. It was the perfect environment for Arzner to get her start, employed first as a typist in the script department at Famous Players-Lasky Corporation – which would later become Paramount – following a fateful meeting with Cecil B. DeMille's brother William. It was only a few months before she was transferred over to working as an editor, splicing 52 silent films: a huge feat for anyone, let alone a woman in her early 20s navigating a male-dominated business. Arzner got to try her hand at second unit work on Blood and Sand (1922), where she cleverly came up with a way to edit stock footage of bull fighting scenes together with clips she had filmed herself, saving director Fred Niblo thousands in the budget.
This was her first taste of directing and when she eventually sat in the director's chair on her first feature, Fashions for Women (1927), Arzner was armed with the skills she'd learnt working across various departments. In fact, she lobbied for her directorial gig at Paramount by leveraging an offer at Columbia Pictures, stating the only way she would stay with the studio is if they put her in charge of her own feature. It was a task she was clearly ready for, with Arzner's presence as the only woman director working in Hollywood's Golden Age not preventing her from becoming the most prolific female director ever with a staggering 18 movies to her name.
So successful were her features at Paramount, she was barely in her 30s when the studio tasked her with making their first 'talkie': The Wild Party (1929). Besides being a significant commercial hit – and spawning a sub-genre of comedies about hard-partying college students – it was crucial to the invention of the boom mic. With silent movie star Clara Bow in the lead role, the actress was struggling with her physical performance due to the need to stay still so the on-set microphone could pick up her audio. Arzner came up with the idea to rig a microphone to a fishing rod and have technicians lower it over Bow's head, so she wouldn't be restricted. It's a device more commonly known as the boom mic today and the concept was patented shortly after.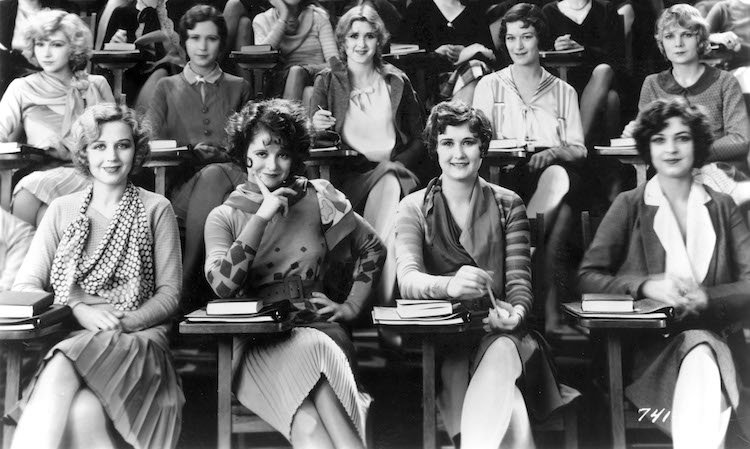 Due to the complete lack of female voices in showbusiness – especially behind-the-scenes – much of Arzner's work is credited as being overtly feminist and ahead of its time. Dance, Girl, Dance (1940) in particular – about burlesque dancers gaining agency over their bodies and careers – shares many themes in common with Hustlers (2019), including its dissection of the male gaze.
Arzner was also a star maker, credited with kickstarting the careers of many major Hollywood actresses such as Lucille Ball, Maureen O'Hara, and Katharine Hepburn by giving them their first major roles. Her androgynous sense of style was well-known, with Arzner choosing to dress in tailored suitsrather than gendered attire, which was controversial for a woman in that period.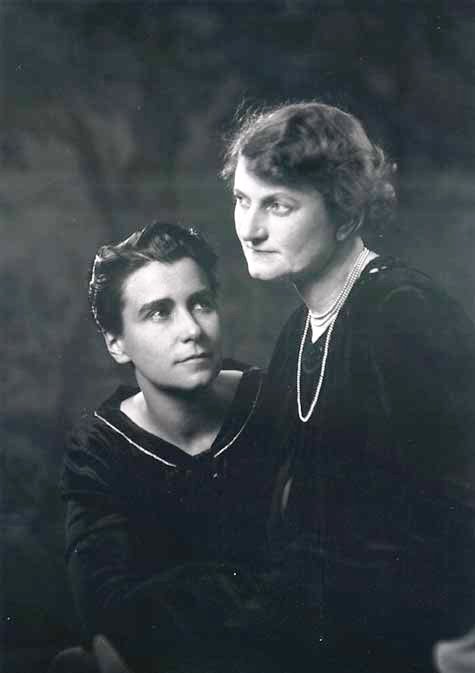 A queer icon, she lived with her partner, choreographer Marion Morgan, for 40 years. Even when Arzner retired due to an unspecified illness and issues over increased scrutiny and homophobia under the Hays Code, she continued to contribute to the cinematic artform. She made short films, commercials with Joan Crawford, and training videos for the Women's Army Corps during World War II. In the 1960s, she taught at the UCLA School of Theater, Film and Television where Francis Ford Coppola was one of her students and someone she continued to mentor right up until her death in 1979. Although much of Arzner's work was critically successful at the time of release, it found a new life following her passing due to feminist and queer film studies.
She never received an Academy Award – or any award, for that matter – during her career, but was honoured with a star on the Hollywood Walk of Fame in 1986. Thanks to fundraising by Jodie Foster, much of Arzner's physical artefacts such as films, files, documents, notes and sketches are still preserved by UCLA.
– Maria Lewis