The community residents were encouraging me ... to keep filming as the police opened fire
Eva Orner's Chasing Asylum opened the Human Rights Arts & Film Festival in 2016, setting a high standard for the year to come. Orner's film was impactful and urgent and as a director, Orner was passionate and eloquent on issues of human rights abuses.
In 2017, we're opening the festival with a story from another brave Australian director: Hollie Fifer.
Her stirring documentary The Opposition presents a contemporary David-vs-Goliath battle that unfolds on the Port Moresby peninsula. Immersive and exciting, it is a film that will shake and stick with you. Fifer's tenacity and mettle are worth talking about too: she fought the courts to ensure that these human rights violations were not hidden from view.
The young director, a graduate of Swinburne University, was in Papua New Guinea researching a political coup when a disagreement broke out between the local community and policemen. An Australian mining company was demolishing houses and removing residents by force to make way for a luxury resort development.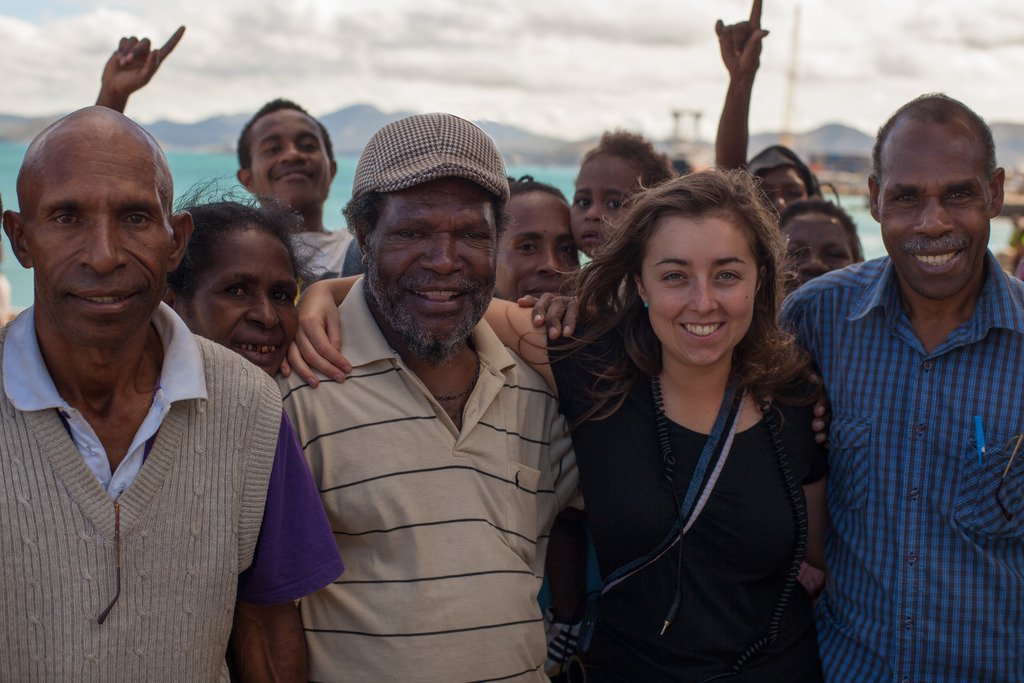 About her role in the tumult, Holly said, "The community residents were encouraging me to be there and to keep filming as the police opened fire on the community residents. Then when I met Joe, he told me it was an Australian-run company who was behind it. I was thinking, 'What is this story, and what is my role in this story? I've captured this, so I'm now connected to this community in some way."
The world premiere, at the prestigious Hot Docs Film Festival, did not go as planned. Carol Kidu, a local woman who began negotiations on behalf of the community but has since become a consultant for the mining company, successfully applied for an injunction which forced Fifer to redact key scenes showing human rights abuses. The film screened with black holding slides and a voiceover by Sarah Snook.
While many would falter at such an aggressive injunction, Fifer understood that the importance of her film lay in its capturing – and exposing – of human rights abuses. For the explosive redacted footage to remain hidden would be a travesty of justice. She took her fight for the uncensored version of the film to the courts – and she won. The Australian premiere of the film will see the original version of the documentary, which is a momentous achievement.
The Opposition is the opening night film for HRAFF 2017. Hollie Fifer and protagonist, Joe Moses, will introduce the film.