As part of the VCE Season of Excellence, Top Screen 2020 showcases some of the best young filmmaking talent across Victoria. 
We asked three of the 15 Top Screen filmmakers, Kate Keenan, Joshua Wong and Jasper Margaritis, to share their filmmaking tips and insights.
Kate Keenan
Crowd favourite, Wing Man, is a humorous take on a father's embarrassment when asked to complete a personal errand for his daughter. Keenan's punchy 2-minute animation pokes fun at irrational taboos with relatable humour and charm.
What inspired you to make a comedy film?
I think comedy is one of the most important tools that filmmakers can use to critique and diffuse social problems. Taika Waititi is a storyteller I love because he does this so well. Through laughter we can show how irrational, ignorant and silly us humans can be over topics as natural as menstruation. It keeps these important conversations light, inclusive and meaningful to audiences.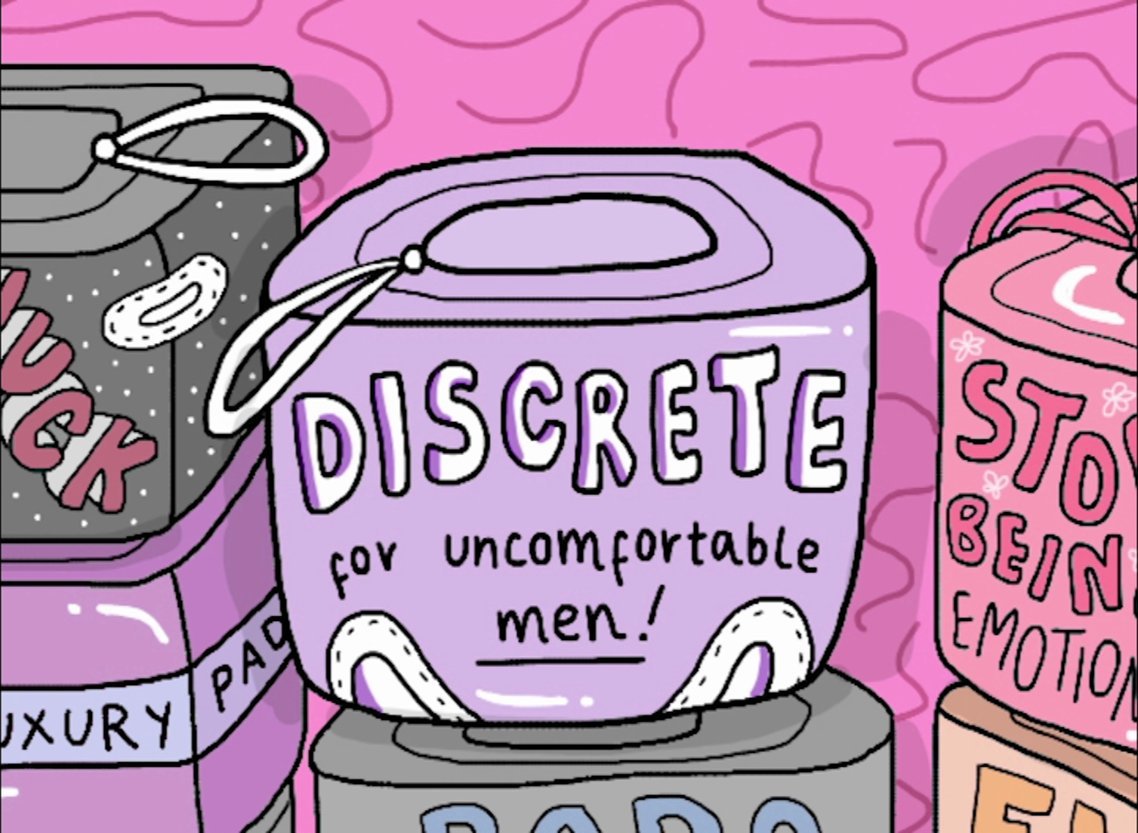 Tell us about your journey with animation as a medium.
I animate in the most unorthodox way; on an iPad, using a free app called 'You Doodle'. No stylus, just my fingers. It really was a happy accident, realising I could make my drawings move by adjusting their movements frame by frame. Although I wouldn't recommend this process to any serious animator, it's an important lesson to students to make use of the resources readily available to them. You don't need fancy equipment to make a good film, just a lot of patience and confidence to trust in your own abilities. 
Do you have any advice for students about to undertake VCE Media in Year 12?
It is a long process, so make sure your narrative is something you are passionate about. This will give you the drive to keep going when it all gets a bit overwhelming. You'll notice most of the filmmakers in Top Screen 2020 chose narratives with personal meaning and beliefs, from climate change to gender equality. If you have something that fires you up, use it! 
Joshua Wong
Audiences have been jumping out of their seats with Wong's outstanding horror short, Three in the Night. Telling the story of three friends who share their scariest stories, the film skilfully weaves together three narratives to deliver unexpected frights.
What inspired you to make a horror film?
I've always loved movies and have been making short films since I was 10. Having only made one horror short two years prior, I wanted to return to the genre and tackle a different story to push boundaries and play with horror tropes. I find horror to be a creatively rich genre and wanted the opportunity to research and dive into the techniques that make it so brilliant
Do you have any advice for students about to undertake VCE Media in Year 12?
I really recommend getting started on work as soon as possible and using spare time to work on smaller tasks, such as adding research to folios. It's also important to screen your film to as many people as possible before completing it. You never know how people are going to react to things, even if they worked well in your head.
What are your thoughts on being selected for Top Screen?
I think it's pretty funny and delightful that these tiny films which started as mere ideas in our heads, are now being presented in actual cinemas to a large number of people. It's fantastic that programs such as Top Screen are bringing attention and recognition to aspiring filmmakers. It plays a big role in our motivation to pursue filmmaking, knowing that we can share stories with others and our work can mean so much to people.
Jasper Margaritis
Inspired by Miyazaki films, mythology and folklore, Margaritis' film Kobold stood out for its whimsical narrative, humour, and visual flair. The animated short is an uplifting take on our relationship with nature and other living beings and was awarded the Top Screen Jury Prize.
When did you discover your passion for storytelling?
From quite a young age I've had a passion for writing stories, drawing, and filming ridiculous little skits of myself. Much of the creative fuel powering my interest in creating stories and drawings, came from an obsession with Studio Ghibli films, Scooby-Doo, Adventure Time, The Adventures of Tintin, Deltora Quest and Neil Gaiman books.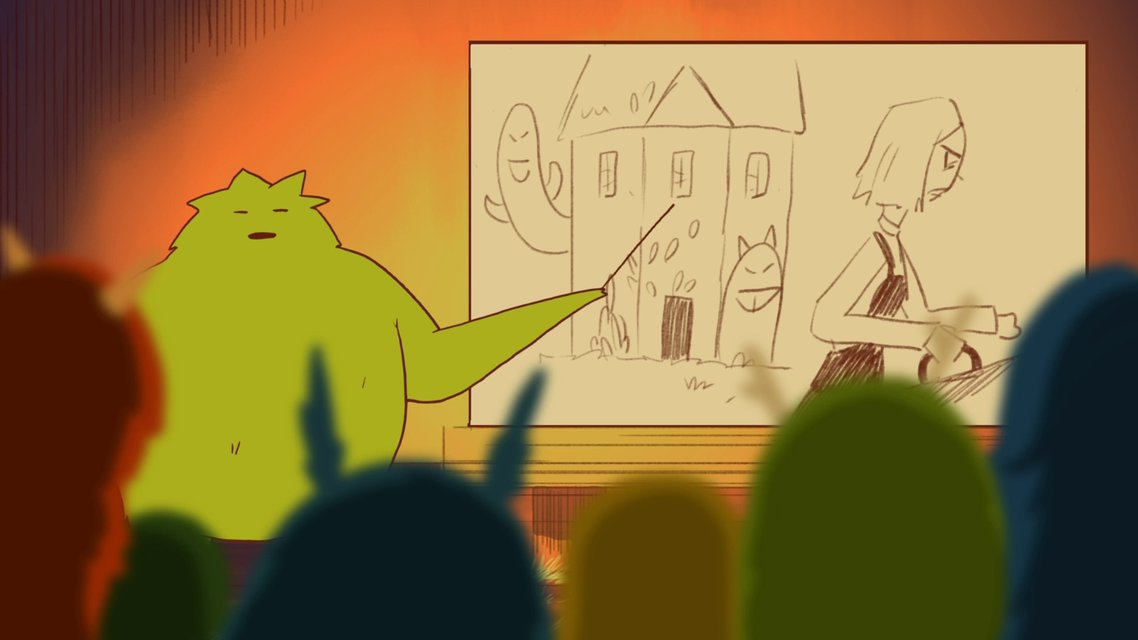 Do you have any advice for students about to undertake VCE Media in Year 12?
I think my best advice to current Media students is to make sure you have a solid plan of what you're aiming to make and stick to it! From my experience making Kobold, I can say that planning everything in explicit detail will help considerably when it comes to producing the final product. Had I outlined everything a bit more in-depth, I'd have been much less stressed, messy, and time-constrained than I ended up being in the final stages.
What does it mean to be awarded the Top Screen Jury Prize?
It's a huge honour to be awarded the Top Screen Jury Prize. Certainly a good feeling knowing that my film has been recognised for an award besides being chosen for Top Screen 2020! It was especially rewarding being able to listen to audience reactions and getting to experience my film in a cinematic setting for the first time at the Premiere screening.
Running from 5 March to 30 April, Top Screen includes panels with the filmmakers, sessions with the State Reviewer for Media and an industry panel with Top Screen alumni. See what's on.