The trajectory from high school to dream job looks different for everyone. Some of us know what we want to do from a young age, others change course and develop new interests after being exposed to new and different creative pursuits.
Top Screen, part of the annual VCE Season of Excellence, highlights some of the extraordinary creativity of Victorian students, many of whom have gone on to forge successful careers in film, television, radio and graphic design, to name a few.
Completing studies in VCE Media has the potential to develop new skills, unlock creative possibilities and create pathways to an astonishing diversity of future careers. Beyond Top Screen is a special panel discussion with previous Top Screen filmmakers who are forging brilliant careers in the media industry.
The Victorian Curriculum and Assessment Authority caught up with three former Top Screen filmmakers, now young professionals, to chat about their career pathways, any tips they can offer for newcomers to the industry, and the skills they developed in VCE Media.
Nat Tencic: Content Creator
What is your chosen career path?
I'm a passionate content creator who can't believe she gets to spend 40 hours a week living her dream as a pop culture tragic.
In the past I've been with the youth broadcaster triple j, deftly shifting between my roles as radio presenter, journalist, producer, music programmer, social media manager, OB van driver, confetti cannon operator, logistics manager and any other spot that needs filling.
Can you tell us about the journey from high school up to now?
After high school, I took up a scholarship to study Journalism at RMIT. I began volunteering at SYN FM, making my start as a news reader and reporter on the daily current affairs program. A mentorship with SYN alumni and in-studio experience at 774 ABC allowed me to make the connections that would ultimately get me a job in radio.
After finishing Journalism at RMIT, one of my lecturers recommended me for casual reporting and producing work at ABC Radio Australia. Eventually I was offered work full time at triple j as the Melbourne Producer, and used that position to learn and excel in a stack of different roles. Starting this year, I have taken over as the host of the Hook Up on triple j, bringing sex and relationships to the airwaves on Sunday nights with equal parts sass and sincerity.
What advice do you have for aspiring content-creators?
There is nothing to stop you from starting your media career right now. The internet has given creators the tools to be self-made. Do as much as you can, volunteer, get involved, write for every blog, start a podcast, make that film you're thinking about, and have your very best go at it. Get your name out there: make, create, fail, and improve. You never know who might be watching, listening or reading.
Undertaking VCE Media meant I developed and honed a lot of the skills I now use every day in media. VCE Media really fuelled my interest and encouraged me to pursue my career in the industry. 
Jesse Leaman: Film Director
What is your chosen career path?
I spend my time writing and directing new films. The future is very exciting as I'm always looking for new adventures, either crafting my own stories by writing film scripts or bringing them to life through the camera by directing films.
At this stage in time, I'm trying to expand myself as a director. The current film I'm working on is one I've been obsessing over for two and a half years now.  And I still love it, so I feel it is the right film to go with. When you think about it every day you know it's the one.
In terms of writing, my writing partner, Taylor Adams, and I are in early stages for our next short film. Then we believe it will be time to tackle a feature film project.
Can you tell us about the journey from high school up to now?
Since school I have been very lucky to work professionally in the film industry straight off the bat.
I've worked in the corporate world for clients such as Cotton On, Tennis Australia and many other small and large companies. But the things I've enjoyed most (of course) have been my passion projects.
My short film Lorne starring Guy Pearce has been screened worldwide at festivals such as Palm Springs International ShortFest, FlickerFest International Short Film Festival, Newport, Nashville and a few others worldwide.  Working with Guy Pearce has probably been the coolest thing so far in my career. Oh, and travelling the world representing my film.
What advice do you have for any film buffs thinking of studying VCE Media?
If you like making films, or being an artist in any form, VCE Media is a great starting point. It's a great opportunity to pursue creative studies as part of your VCE.  If you're passionate about something, do it every day, think about it every day. There isn't a day that goes by that I'm not writing part of my next film either in my head, on paper or crying out a monologue in the car. Some people wonder if I'm ok. I'm more than ok - I'm doing what I love.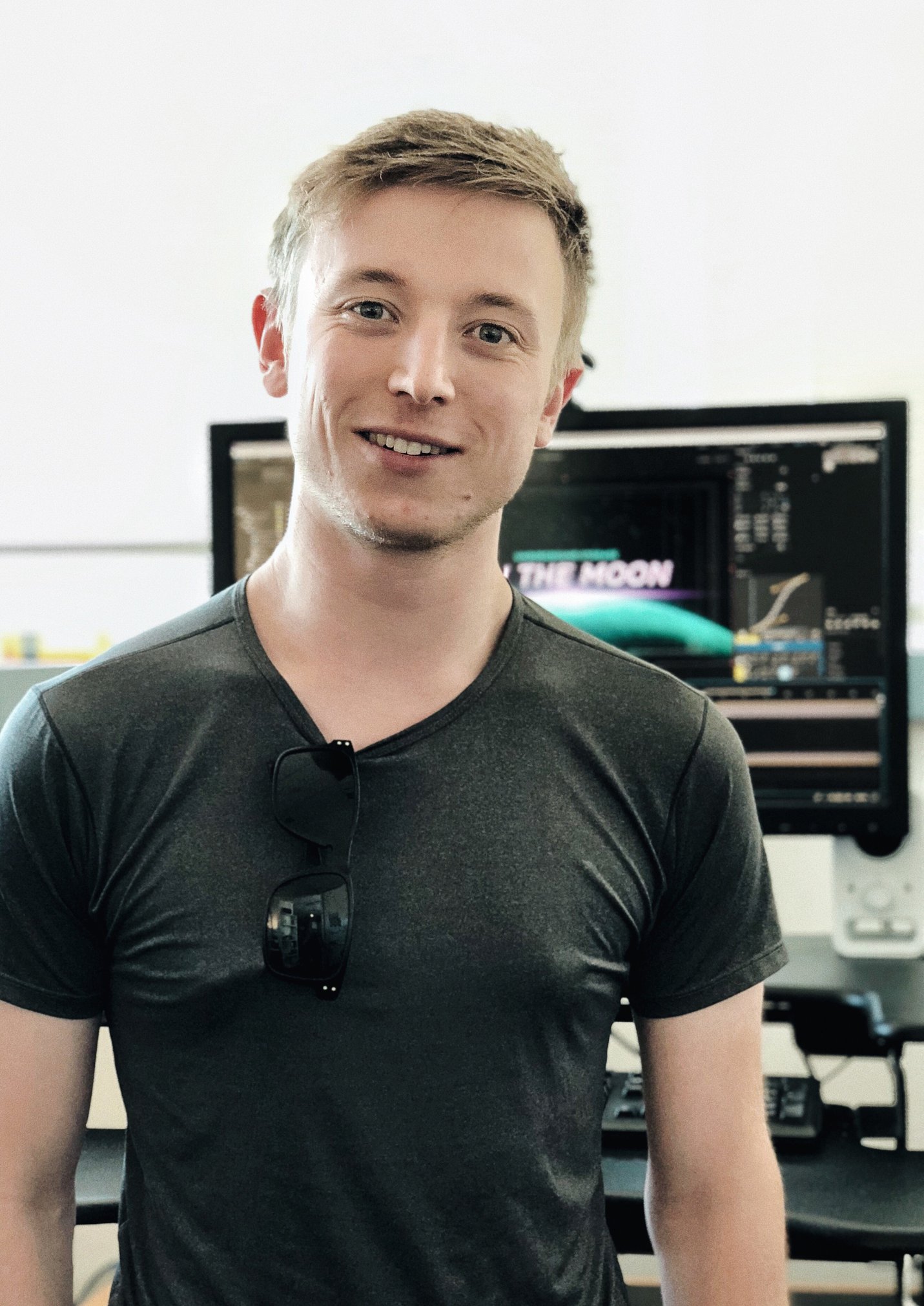 Sam Mularczyk: Motion Graphics Designer
What is your chosen career path?
I am a motion graphics designer for a daily news TV show, The Project. Almost every day I'm creating something completely new for use that night. I get enormous creative freedom to design motion graphics.
It's a short time to make something: I take what I'm given and turn it into something that will work for that day or that story. We might create several short 20- or 30-second animations per day that range from 2D to 3D style animation.
Can you tell us about the journey from high school up to now?
When I was at high school, I always wanted to be a designer but as a kid I really enjoyed making movies, more as a hobby. I didn't really want to make movies as a career but just enjoyed doing it on the side.
So I ended up studying design and went on to work at a design agency, specialising in web and app design. I actually spent a couple of years working while I was studying but always had this feeling that it wasn't where I really wanted to go.
As part of my final units of VCE Media, I had made a three-minute motion graphic animation work. I had seen similar works online and thought I'd give it a go, not thinking that it could be a possible future career. While I was at uni I took a subject called graphic animation. That unit definitely reignited the passion that I discovered making that motion graphic animation for VCE Media.
What advice do you have for any future graphic designers or filmmakers thinking of studying VCE Media?
VCE Media and opportunities that can come with it like Top Screen and Top Designs are really important to showcase how creative young people in Victoria are and to show those young people that it is possible to be part of creative industries. It was really motivating and inspiring that I could be a part of that.
The tools to design and create animations are readily available. Go online and find a tutorial. It's so much easier now than it has been before. If you are excited about it then my advice is to go for it. Give it a go. If you do, it will instantly open up all these doors for you.
I think one of the most important things you can do is to put your work out there. Even if you don't like it, if you think it could be better, you'll get your name out there and get feedback from a huge variety of people. It can feel a bit daunting, but if you have an active profile online, you'll be more likely to find work and be recognised for what you do.
Make sure you go to Top Screen; it's amazing to see what other creative people are doing. The stuff coming out is awesome, inspiring, and lots of fun.