About Sue Ford
Sue Ford was one of Australia's pre-eminent photographers and filmmakers. From the 1960s, she created a body of artistic work engaged with the immediacy of her life, motherhood and social circle, informed by her feminist politics. In 1974 she was the first Australian photographer to hold a solo exhibition at the National Gallery of Victoria, with her Time series. She took up filmmaking in the early 1970s and created a series of experimental films, as well as a vast archive of documentary footage. Throughout the 1970s, Ford was a central figure in Melbourne's artistic community and was part of feminist collectives such as the Women's Art Group and Reel Women, both of which sought to expand opportunities for women working in the arts and film. Her work is held in the collections of the National Gallery of Victoria, the Art Gallery of New South Wales, the Art Gallery of Western Australia, and the National Gallery of Australia. The Sue Ford Moving Image Collection contains her moving image archive, which has been generously donated to ACMI by the Sue Ford Archive and its directors Ben Ford and Joy Hirst.
I see photography as a cool blue line. I see film as this big, red-hot glowing thing"
Beginnings
Born Susanne Helen Winslow in Melbourne in 1943, Sue Ford embarked on a career in photography from a young age. In the early 1960s, she worked as a delivery girl for Sutcliffe Photographers and spent a year studying photography at RMIT, where she was one of only two women in the course. Leaving the university due to entrenched misogyny, she established a small photographic studio on Little Collins Street, Melbourne with her friend Annette Stephens. In 1965 she married landscape gardener Gordon Ford, with whom she had two children, Emma and Ben, and moved to a mud-brick house on Laughing Waters Road in Eltham. She continued working, juggling motherhood with jobs as a child portraitist and an assistant at Eltham Films. She also took extensive portraits of friends and acquaintances, and made several series of experimental photomontage and collage works. She held her first solo exhibition in 1971 at the Hawthorn City Art Gallery, and in 1973 – by then a single mother – was granted the Ilford Scholarship to study at the National Gallery School (now Victorian College of the Arts).
Early films
In the early 1970s, having already practised photography for over 10 years, Ford began making experimental films using a 16mm Bolex camera, which she showed at film screenings held by the Melbourne Filmmaker's Co-op and the Ewing and George Paton Galleries. These included her first film, Low deposit, easy terms (1971), an exuberant two-minute portrait of used car yards in Melbourne. Touring suburban car dealerships and junk yards, the camera captures the salesmen flashing their smiles and posing among plastic flags and signs advertising quick, low-deposit deals. As with much of her photographic and moving image work, the artist herself appears in a segment of the film, briefly running towards the camera.
Another of Ford's earliest films, Woman in a house (1972), was an extension of her photographic practice, exploring themes of metamorphosis and change through a feminist lens. In her 1971 solo exhibition, she had presented a series of photographs in which nude figures were superimposed with sand, seaweed and pebbles on a beach. Featuring the same photomontage techniques, Woman in a house is a feminist critique of domestic female roles in which the protagonist escapes the mundanity of her suburban life through surreal dreamscapes that take her to a coastal landscape.
Time and Faces
One of the central themes in Ford's practice is an enduring interest in time and change. Her photographic work tended to be made in series, rather than single images, and her film work is a continuation of this process. As Maggie Finch has described, the artist's preoccupation with time is a consistent theme, noting that Ford's reading of time is "one in flux: sequential and gradual, a continuum in which the past could be experienced in the present"[2]. In the early 1970s while studying at the National Gallery School, Ford began to conceptualise the camera's ability to record time and reality in an objective way. She developed the Time series, a photographic series of portraits of friends and acquaintances taken roughly 10 years apart. In an artist statement at the time, she said:
For some time I have been thinking about the camera itself. Trying to explore its particular UNIQUENESS, coming to terms with the fact that I had been trying to ignore for some years, that the camera is actually a MACHINE. The machine has an enormous power easily abused. Man seems to misuse his machines continuously, with disastrous results for this century. In 'Time Series' I tried to use the camera as objectively as possible. It was a time machine. For me it was an amazing experience. It wasn't until I placed the photograph of the younger face beside the recent photograph that I could fully appreciate the change. The camera showed me with absolute clarity, something I could only just perceive with my naked eye."
The portraits were displayed side-by-side and printed on a small scale at 6.35 by 5.08cm. They recall snapshots from a family album and encourage the viewer to lean in, engaging with the subjects in an intimate way. By capturing the subjects' faces over a period of 10 years, the camera revealed the subtle changes in a person's countenance over time. Similarly, in the series My faces, Ford explored the changes to a person's face over time, this time her own. Re-photographing snapshots of herself taken between the ages of six months and 32 years, Ford created a catalogue of self-portraits with – as described by Helen Ennis – "extended and unrelenting scrutiny"[4]. To mention these photographic series is important in the context of Ford's film work, both for understanding her exploration of time and because she used the film camera with a similar methodology: objectivity framed by the personal.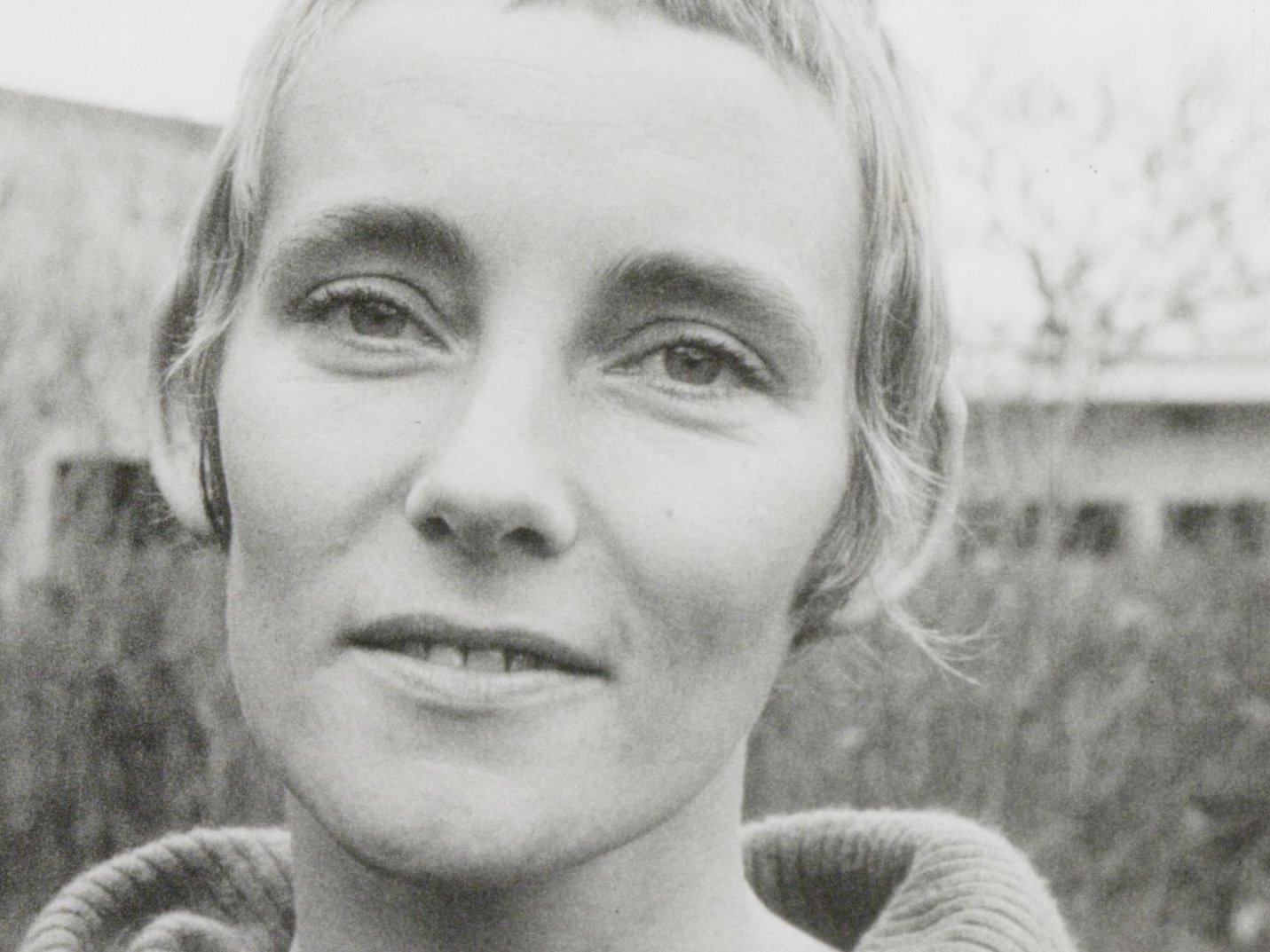 Continuing on from the Time series, in 1976 Ford created the experimental film Faces, in which she filmed portraits of herself, friends and acquaintances. Using a Bolex spring-wound clockwork camera where the film ran through the camera for approximately 25 seconds, Ford directed her subjects to behave as they liked for the duration of the portrait. The camera frames the subject's face in close-up, steadfastly focusing on them; Memory Holloway described of the work, "While there is no acting, character is revealed by the comfort or uneasiness of the subject. Some laugh, others look romantically pensive, others blow clouds of smoke at the lens as a cover-up"[6]. By bringing an element of time into the creation of a portrait, the film both reveals a moment in that person's subjective experience and experiments with the plasticity of time, extending and concentrating the 25-second span into a focused moment.
Time changes
With an interest in self-portraiture and examining the changes in her own life, Ford's work was generally self-reflexive. Time changes (1978) is her longest film; free-ranging in scope and form, the film drifts from Ford's life in the bush in Eltham to inner-city share houses in Melbourne and Sydney at a time of immense change in her life, following the dissolution of her marriage in 1973. Not one to be bound by labels, she moved freely between the practices of photography and filmmaking, and commented on the flexibility that the latter provided as a transportable and highly accessible medium[7]. In an interview with Geoffrey de Groen in 1976, while she was in the process of making the film, she explained how:
There is an obvious relationship with my interest in the camera, how it records time changing. That's the connection with my photography. The film camera can do the same thing as a still camera, but of course you've got a lot more things to play with: sound and movement. The film is a diary, it's happening as I happen."
Filmed over a period of four years, Time changes chronicles Ford's domestic life with her children, includes memories of herself as a child and as a young woman, and features conversations between her friends about filmmaking and relationships. The film was shot and edited collaboratively by Ford and her friends: one section includes footage of friends Paul Reed, Chris Maudson, John Phillips and Stuart Green making their own film together, while in another memorable scene Green and Ashe Venn dissect the breakdown of their romantic relationship the night before while Ford films, prompting them with questions. It also contains scenes taken directly from films made by Reed, Interview and Elia Ratz, thus creating a film within the film. Time changes is at once personal and observational, fluid in time and form, and reflects the intersection between personal histories, art making and life.
Collaborative communities
Just as Ford described the camera as a time machine, her work captures an archive of the period and her social field. While living in Eltham during the 1960s, she took portraits of friends and artists in the creative community of Eltham and Montsalvat, including Marlene and Clifton Pugh, Lawrence Beck, and Myra Skipper. In the 1970s, she documented the community of women she was collaborating, working with and exhibiting alongside at a time of radical social and cultural change, including Micky Allan, Bonita Ely and Ponch Hawkes.
During this period, critical and collaborative energy was directed toward the feminist movement, women's art groups, experimental theatre and film collectives, with artists sharing resources, practices, homes and studios. Since 1972 Kiffy Rubbo, the influential director of the Ewing and George Paton Galleries, had created an ambitious program of experimental, conceptual and post-object exhibitions, establishing the gallery as a centre for contemporary art. In 1975, during International Women's Year, Ford photographed the visit of New York art critic and theorist Lucy Lippard, who gave what proved to be an influential talk at the gallery that inspired the formation of the Women's Art Register by Lesley Dumbrell, Erica McGilchrist, Kiffy Rubbo and Meredith Rogers later that year.
By documenting her social circle, Ford also documented a period of artistic production, feminist politics and unconventional ways of living. In an interview with painter Jenny Watson in 1975, filmed on magnetic tape and recently digitised by the ACMI collections team, the two artists discuss the convergence of art and politics, reflecting on the significance of the feminist movement and the emergence of diaristic tendencies in artistic practice. Watson outlines the development of a formal investigation that allowed for subjective meaning in her portraits of horses and people, including Yellow Painting: John (1974) of her husband at the time, John Nixon. The interview is a remarkable record of creative process and critical discussion between two women artists.
For a brief period in the late 1970s, Ford lived in Sydney where she was involved with the Sydney Filmmakers Co-op and formed a relationship with Wayne "Bird" Delisle (David Twohill), one of the original members of the band Mental As Anything. In the early stages of the band's career, Ford took several photographs that were used as promotional posters and later as album covers; recently digitised 16mm footage shows the artist on the road with the band, and socialising with Delisle, Reg Mombassa and his wife Martina O'Doherty in their house in Glebe, Sydney.
Reel Women
By the end of the 1970s, Ford had returned to Melbourne, where she became involved with feminist filmmaking cooperatives and was a founding member of the collective Reel Women (1979–1984). Beginning as a group for shared support among women filmmakers, Reel Women realised the need for the distribution and exhibition of films made by women and soon had a collection of 20 films that could be rented for between $5 and $25. Ford's films Woman in a house and Faces were both available for rent from Reel Women's distribution centre; in an article for Art and Text in 1981, art critic Memory Holloway described them as "formally the most radical of these films"[9].
In 1985, Ford and several others made the film Egami ('image' spelt backwards) with funding from the Australian Film Commission. In this experimental film, written by Ford, Brownie Higginbotham and Jane Abercrombie, an intergalactic visitor observes Melbourne from an outsider perspective. She describes the city buildings as a "grid zone" and female mannequins in shop windows as women for sale, and observes the city's fixation on memorialising war. The film's critique of the centenary celebrations and the suppression of First Peoples' presence and voice indicates Ford's growing interest in understanding and unpacking the colonial invasion of Australia, which she pursued in photographic and multimedia projects throughout the 1980s and 1990s.
Faces revisited
In 1996, Ford and her son Ben rediscovered the original 16mm film of Faces and embarked on a new version in collaboration. Returning to the original subjects, the artists captured the passage of time wrought on people's faces, fulfilling the original intent of the portraits in Time series. This process reflects Ford's ongoing interest in returning to her own archive, mining personal histories and reinterpreting images from the past. Presented as a multi-channel installation at ACMI in 2003, with each moving portrait projected on a large scale, the work reveals the changes to a person's face and operates as an archive of interconnected social relations. Where in the original film Ford had experimented with introducing an element of time to photographic portraiture, in Faces 1976–1996 time is a fluid entity, with past and present coalescing. The work is a culmination of her deeply personal practice, through which she diarised and reflected her own life, relationships and growth.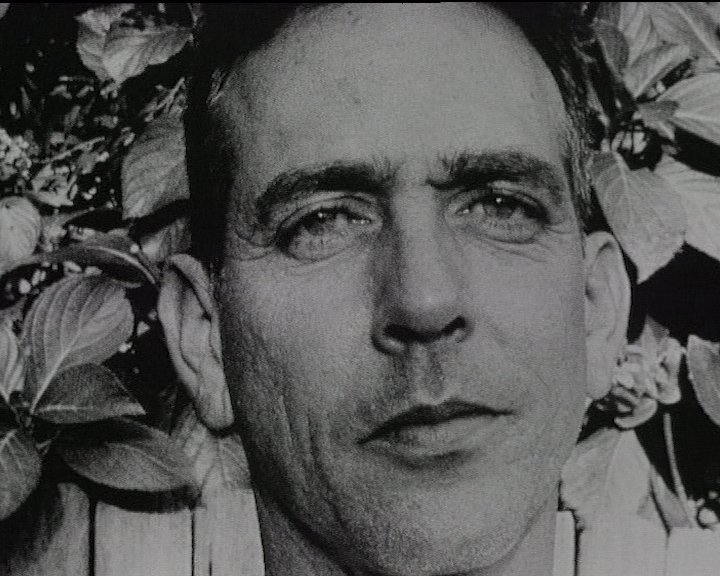 Access
The Sue Ford Moving Image Collection has been generously donated to ACMI by the Sue Ford Archive, directed by the artist's son Ben Ford and friend Joy Hirst. The ACMI collections team wishes to thank Ben and Joy for their committed efforts to preserving the legacy of this extraordinary artist's contribution to Australian art history and for assisting us as we continue to digitise, catalogue and research her extensive archive.
To see more of Sue Ford's work, visit The Story of the Moving Image (where Low deposit, easy terms and Egami are currently on display), or take a look at the Collection channel and the Sue Ford Archive.
Thanks to Nick Richardson (Head of Collections and Preservation), Candice Cranmer (Time-based Media & AV Conservator) and Ben Abbott (Digital Preservation Technician) at ACMI.
Explore the Sue Ford Moving Image Collection
References
Sue Ford interviewed by Geoffrey de Groen, National Library of Australia, 29 January 1976
Maggie Finch, Sue Ford, National Gallery of Victoria, 2014
Sue Ford, Time Series exhibition flyer, Brummels Gallery of Photography, 1974
Helen Ennis, 'Sue Ford's history', NGV Art Journal 50, 1 Jan 2013
Sue Ford interviewed by Geoffrey de Groen, National Library of Australia, 29 January 1976
Memory Holloway, 'Reel Women: Narrative as a Feminist Alternative', Art and Text, 1981
Sue Ford interviewed by Geoffrey de Groen, National Library of Australia, 29 January 1976
ibid
Memory Holloway, 'Reel Women: Narrative as a Feminist Alternative', Art and Text, 1981
---
Chronology
Films
2001 Mind of Tibet (with Geshe Sonam Thargye, commissioned by ACMI)
1996 Faces 1976–1996 (with Ben Ford)
1985 Egami
1978 Time changes
1976 Faces
1975 Jenny Watson, painter
1972 Woman in a house
1971 Low deposit, easy terms
Selected solo exhibitions
2014 Sue Ford, National Gallery of Victoria, Melbourne, 17 Apr – 24 Aug
2011 Time machine: Sue Ford, Monash Gallery of Art, Melbourne, 7 Apr – 19 Jun
1997 Faces with Ben Ford, Australian Centre for Photography, Sydney, 9 – 31 May
1995 Sue Ford: A Survey 1960–1995, Monash University Gallery, Melbourne, 12 Sep – 21 Oct
1994 Time Surfaces, National Gallery of Victoria, Melbourne
1992 From Van Diemen's Land to Video Land, Watters Gallery, Melbourne, 18 Mar – 4 Apr
1989 A Different Landscape, Melbourne Contemporary Art Gallery, Melbourne, 19 Apr – 9 May
1988 A Sixtieth of a Second: Portraits of Women 1961–1981, Australian Centre for Photography, Sydney, 23 May – 15 Jun
1982 The Photobook of Women 1961–1982, Art Gallery of New South Wales, Sydney
1974 Time Series, National Gallery of Victoria, Melbourne and Brummels Gallery of Photography, Melbourne
1971 Photographs by Sue Ford, Hawthorn City Art Gallery, Melbourne, 31 Aug – 11 Sep
Selected group exhibitions
2011 A Different Temporality: Aspects of Australian Feminist Art Practice 1975–1985, curated by Kyla McFarlane, Monash University Museum of Art, Melbourne
2003 Remembrance: Reverberation, curated by Ross Gibson, Australian Centre for the Moving Image, Melbourne, 23 Jun – 31 Aug
2003 Remembrance: Persistence of Vision, curated by Ross Gibson, Australian Centre for the Moving Image, Melbourne, 21 Mar – 25 May
1999 Persona, Institute of Modern Art, Brisbane, 1 Apr – 1 May
1990 Time Changes: Films by Sue Ford and Carol Jerrems, Australian Centre for Photography, Sydney
1976 Three Photographers: Sue Ford, Micky Allan, Ashe Venn, Abraxas Gallery, Canberra, 29 Jun – 18 Jul
1975 Photographs: Micky Allan, Virginia Coventry, Sue Ford, George Paton Gallery, Melbourne, 4 – 29 Aug
1974 Four Photographers: John Cato, Sue Ford, Les Gray, Mark Strizic, Abraxas Gallery, Canberra, 23 Nov – 15 Dec