Just in time for the 15th Human Rights Arts & Film Festival, we're changing things up. We're presenting a focused program that brings the arts, film and talks closer together than ever before for us.
The festival theme this year is Shifting Patterns — a nod to the individual, social and systemic changes we are witnessing or working toward at this moment in time.
The essence of this theme is balance ⁠— balance of ideas, voices, priorities, perspectives and power. Balance enables us to move forward. Balance creates space for clarity, to help us see things as they really are. When in balance, we can accept and embrace change.
Patterns become clear. We connect the dots, and create conditions for change. We choose to let go, we choose to move forward. We recognise that movement is constant and essential.
Through this lens HRAFF 2021: Shifting Patterns has been created, with the intention to offer the stage for the people and organisations who are leading the way in this regard. We are so excited to share it with everyone.
Even in a small program, we know that choice can be overwhelming. So here are some of our favourites to guide you along the way.
The buzzy title out of Sundance
Farewell Amor is the feature debut of Ekwa Msangi, and watching it, it's so easy to see why her artistic voice has been received with such enthusiasm by festivals worldwide. Reunited after a 17-year separation, Walter, an Angolan immigrant is joined in the U.S. by his wife, Esther, and teenage daughter Sylvia. Now near strangers, they discover a shared love of dance that could help overcome the distance between them. Complex, heartfelt and tender, our Opening Night film is an unforgettable highlight of the festival.
Speaking truth to power
Martin Luther King Jr. and Ai Weiwei are instantly recognisable names, and we're thrilled to be presenting two films on these great thinkers and speakers. On Saturday night, discover just how dirty the FBI played in their surveillance and harassment of MLK, in Sam Pollard's 2021 Oscar-shortlisted documentary MLK/FBI. Then on Sunday, enter Ai Weiwei's creative world, as the documentary Ai Weiwei: Yours Truly takes us inside the ambitious @Large exhibition held on Alcatraz Island of all places, which pays tribute to political prisoners across the world.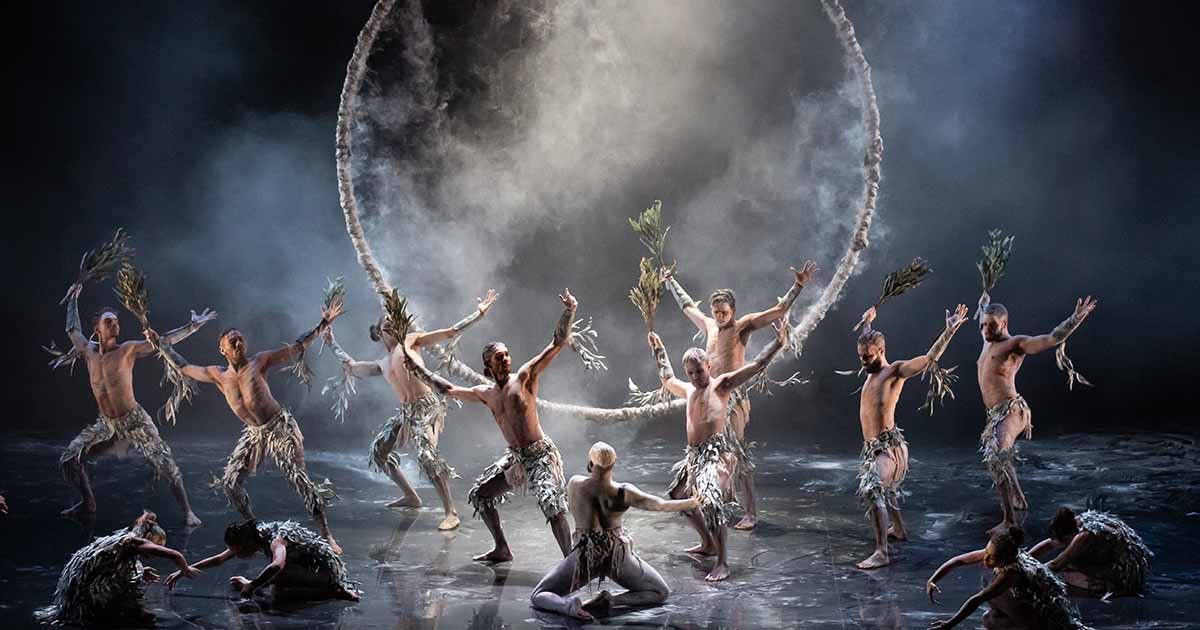 Three young brothers and a dance company
Co-directed by Wayne Blair, who also directed The Sapphires and Top End Wedding, Firestarter: The Story of Bangarra is a poignant and must-see documentary. It tells the story of the three Page brothers, Stephen, Russell and David, all fiercely creative and captivating, who turned a newly born dance company into one of Australia's leading performing arts companies. It also explores the loss and reclamation of culture, intergenerational trauma and how art can be the most powerful messenger for social change.
Plus artists, speakers and more!
Many of the films in the program are either preceded by an artist performance or have a panel discussion after their conclusion. We're bringing it all home, inviting some of our best creatives and thinkers to respond to the big ideas presented in the program and empower us all to take action, see the world a little differently and rebalance ourselves in these ever shifting times.
– Alice McShane, Program Manager, HRAFF