Test out and get a sneak peek at works from the hottest and newest moving image creatives.
The ACMI + RMIT Audience Lab brings together game developers, filmmakers, moving image artists, tech wizards and individual creators who want your feedback on their projects. From augmented and virtual reality to videogames and video art, each month there is something exciting for you to test out and discover.
---
March Labs
Gender Tapestry – Jay Rosenbaum
Where: Gandel Digital Future Lab 1, Level 1
"Through this work I consider that gender perception and experience is much the same as colour perception, that everyone has a slightly different experience of gender because it is informed by our life experiences and our own personal perception of our own gender. I wanted to create something that equated colour with gender, so that instead of receiving a gender classification, people would receive their own unique colour mix. Their images are then added to an image generation AI, a Generative Adversarial Network or GAN, to continually update the results which are then turned into a large colourful community artwork showing everyone's assigned colours coming together."
Spectres – D A Calf
Where: Swinburne Studio, Level 1
What happens when we listen to a space with which we have a previous experience? Can sounds laying dormant in a site prompt recollections? Spectres investigates monument sites through the memories of their visitors. When monuments are put to work in service of national and cultural narratives they can take on a haunting, continuing presence. When these sites figure in diasporic contexts, such as those from the former Yugoslavia, the memories they elicit expose the slippage of time and memory.
Susurrus – Caleb Noller
Where: Fed Square Foyer, Level 1
Susurrus is a narrative videogame experience where you play as two archaeologists embarking on an unexpected and mysterious find deep beneath the desert sands. Inspired by film, books, 90s multimedia games and walking simulators, Susurrus might be unlike anything you've seen before...
Saved Screen Series – Ciaran Begley
Where: Fed Square Foyer, Level 1
Four different flatscreen televisions have their diffusers removed, and each display the unique inner lightboxes of the televisions. Each of these interventions has its own aesthetic interest, technological capacities and light-based visual effects. Audiences can discover the nature of flatscreen technology as lightboxes covered in shadow plays.
COVIDSafe visitor guidelines, information on accessibility, amenities, transport, dining options and more.
Our restaurant, cafe and bar in the heart of Fed Square features a seasonally driven menu developed by acclaimed Melbourne chef Karen Martini.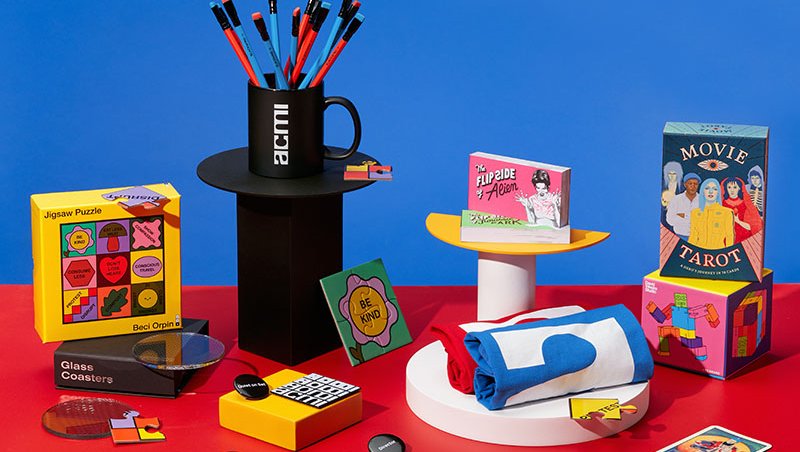 Melbourne's favourite shop dedicated to all things moving image. Every purchase supports your museum of screen culture.