Our biggest ever Audience Lab! Get your hands on the latest videogame and virtual reality works in this FREE two-day event.
The ACMI + RMIT Audience Lab brings together game developers, filmmakers, moving image artists, tech wizards and individual creators who want your feedback on their projects. From augmented and virtual reality to videogames and video art, each month there is something exciting for you to test out and discover.
Don't miss your chance to discover what's next in Australia's screen and games industries, and become part of the creative development process, over two big days.
---
May Labs
Where: Swinburne Studio, Level 1
Gubbins is a friendly puzzle game where you place tiles to construct words, with the help and hindrance from weird little pals called Gubbins. Minimalist typography alongside mischievous cartoons serve as a kooky canvas for moreish wordplay. It's essentially Solitaire meets Scrabble with hilarious friends wreaking havoc. Master systemic wordplay in a roguelite environment, the math indicates that it would be a statistic improbability for any game to ever the same! (has anyone even made a roguelike word game before?!)
Trash – Bin Chicken Studios
Where: Swinburne Studio, Level 1
Trash is an open world co-op adventure game where you customise your character with crafted forms and abilities. Jump, Glide, Shield or Smash your way around a wild open world, completing puzzling challenge zones and surviving weird and wonderful creatures. Trash's development team is keen to creatively explore the important issues of climate change and sustainability, through an engaging and accessible gaming experience for all.
The Dark Forest – Dr Tom Penney, Lucian Rodriguez Lovell & Caleb Noller
Where: Swinburne Studio, Level 1
Enter a Dark Forest of social media monsters… Chirp your thoughts into the environment around you to build rapport with its strange denizens. Choose your words wisely; different associations will endear you to or see you shunned by different communities that inhabit the forest. Your allegiances will light-up, or snuff-out, different paths in this open-world labyrinth. The design of this world is inspired by puppet-based 80s fantasy films and uses 3D scanned plasticene forms for a unique art style.
Mental Jam – Michelle Chen
Where: Fed Square Foyer, Level 1
Mental Jam is a collection of videogames co-created with people about their lived experiences of depression and anxiety. The game collection includes Counter Attack Therapy and Meouch, which sees a cat who is struggling with depression and anxiety, Amour de Soi in which an anxious girl learns to love herself following a break-up, Life in Progress, which is a planner to gamify your student life, and lastly, Anyo, in which users face their own monsters and bring colour back to your world. We developed these games as a form of self-expression and to promote empathy and mental health awareness.
Street Arcade – Future Play Lab
Where: Flinders St Foyer, Ground Level
How do you transform an arcade machine into a playable artwork? Help designers from the RMIT Future Play Lab take playable art to the street by playtesting the next iterations of Yawa, a game about Boonwurrung language featuring art by Jarra Karalinar Steel, and Jukebot, an interactive jukebox involving physical play. These custom made arcade machines are plug-and-play, accessible, and invite people to play together in public space. Be part of an experiment in urban play and share your feedback with the team before the machines head back out onto the streets of Melbourne.
Everyone Goes To Heaven In The Clothes They Died In – David Gagliardi
Where: Gandel Digital Future Lab 2, Level 1
Currently in development, Everyone Goes To Heaven In The Clothes They Died In is a multi-faceted arts project by regional Victorian artistic and executive director David Gagliardi. The live component of this project-both heartwarming and heartbreaking. Six characters at their final moments of life. Speechless, wordless. Dark but beautiful. An intimate journey about life and death-is a large-scale interactive new media experience which combines live performance, emerging technology, illustration, animation, video art, sound design, lighting design and a composition for 6 pianos.
Unclassified - parental guidance recommended
Wolf Creek: Thrill of the Hunt – Frame Labs VR
Where: Gandel Digital Future Lab 1, Level 1
Experience the ultimate immersion in Wolf Creek VR, where you become a determined and fearless investigator. Can you solve the mystery of a recent murder and uncover the truth behind your family's tragic fate? Utilize a cutting-edge UV camera to explore every nook and cranny of the seedy 'Broken Tree Tavern' outback motel room, searching for hidden evidence. Beware, danger is lurking around every corner and the deadly predator, Mick Taylor, may appear at any moment. Do you have what it takes to outsmart him and bring justice to the victims? Only the bravest players will survive this heart-pumping adventure. Try the demo now and help shape the future of this thrilling game!
Image courtesy Justin Randall.
Note: Wolf Creek VR is an Unclassified 15+ experience.
COVIDSafe visitor guidelines, information on accessibility, amenities, transport, dining options and more.
Our restaurant, cafe and bar in the heart of Fed Square features a seasonally driven menu developed by acclaimed Melbourne chef Karen Martini.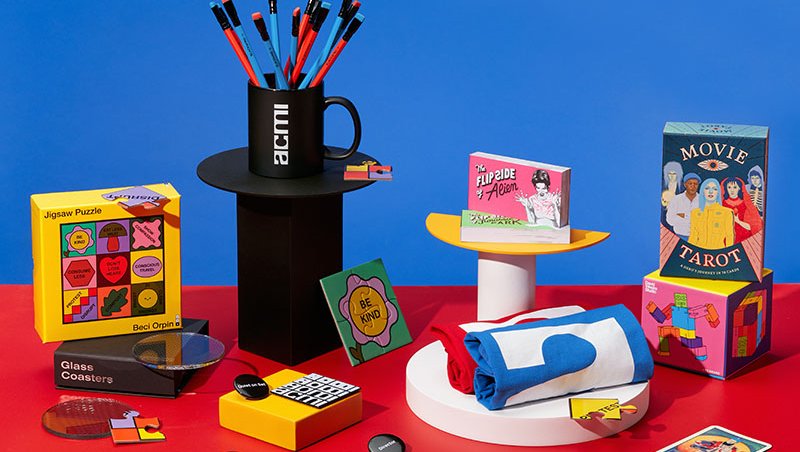 Melbourne's favourite shop dedicated to all things moving image. Every purchase supports your museum of screen culture.