Explore the relationship between landform and ecology in this hands-on sandbox game.
About Playing Ground by Philip Belesky (RMIT University)
You see a large table lit from above by a projector. As you approach, you see the table is covered by a thick layer of sand, formed into strange topographies overlaid with a complex pattern of glowing blue lines. Your hands push apart the sand to create a small valley as the blue streaks begin to descend into the depression and form a slowly-rising river peppered with green swathes of life.
Exhibited at the Melbourne and Helsinki Design Weeks, Playing Ground invites participants of all ages to explore the different ways that we understand and design urban landscapes. Each way of seeing prompts participants to remake a landscape in response to different simulations and according to different design goals.
The collection of simulations and prompts are structured as collaborative puzzles that are explored by playfully shaping sand. This process of 'grading' the model landscape is augmented by digital displays and projection that trace the effects of topography upon the ways that water flows, the habitats of plant communities, and our experience of landscapes.
Sessions from 12–4pm.
Bringing together game developers, filmmakers, moving image artists, tech wizards and individual creators who want your feedback on their projects. From augmented and virtual reality to videogames and video art, each month there is something exciting for you to test out and discover at ACMI.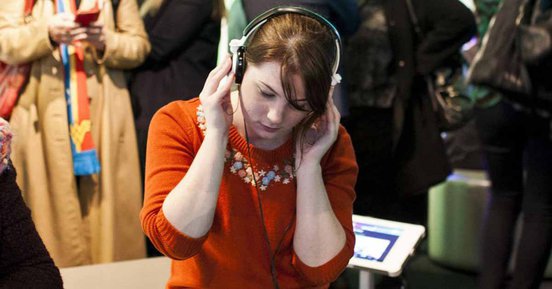 COVIDSafe visitor guidelines, information on accessibility, amenities, transport, dining options and more.
Our restaurant, cafe and bar features a seasonally driven menu developed by acclaimed Melbourne chef, Karen Martini.