When
27 Nov 2021 – 5 Dec
11am–5pm
See below for additional related events
Explore a fresh selection of videogames from the next generation of creatives and makers.
The ACMI + RMIT Audience Lab program allows players, developers and those who are just curious to help support emerging videogames professionals while having a great time. From 27 November, we will feature the newest creations from the final year students of RMIT's Bachelor of Design (Games).
This year, explore an exciting first-person sci-fi adventure, a gorgeous character-focused digital board game, a pop-culture inspired walking simulator and much more.
Join us onsite at the museum to playtest games and meet their creators at 11am–5pm on Saturday 27 November, or download and test even more games from home for the entire week 27 November – 5 December.
After playtesting, become part of the development process and help the makers refine their games by providing feedback via the Twitter hashtag #acmirmit. Feel free to comment, upload a video of you playing or share some screengrabs.
You can also provide feedback to the makers directly via our Discord server (link available from 27 Nov 2021).
Explore study options through RMIT's Bachelor of Design (Games) and turn your passion into a career.
ACMI + RMIT Audience Lab
Bringing together game developers, filmmakers, moving image artists, tech wizards and individual creators who want your feedback on their projects. From augmented and virtual reality to videogames and video art, each month there is something exciting for you to test out and discover at ACMI.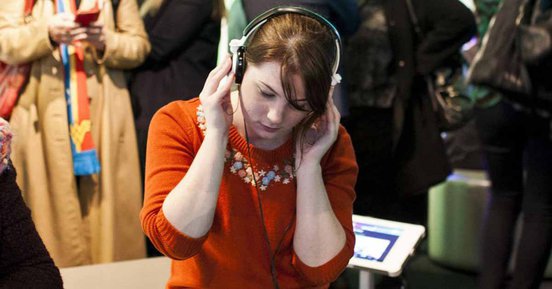 Read our COVIDSafe visitor guidelines, information on accessibility, amenities, transport, dining options and more.
Looking for dining options?
As well as great coffee and snacks, our new restaurant features a seasonally driven menu developed by acclaimed Melbourne chef, Karen Martini.