Adam Driver and Marion Cotillard team up for a bizarre and exhilarating pop opera from visionary director Leos Carax (Holy Motors).
The most original film of 2021, Annette is a ride like no other, a spellbinding waltz in a storm.
Henry (Driver), a provocative comedian, and Ann (Cotillard), a world-famous soprano, are desperately in love, to the endless fascination of the outside world. Shunning the spotlight, the enigmatic couple give birth to a baby girl, the titular Annette, portrayed by a surprisingly lifelike marionette puppet.
But as Henry's career begins to falter and Ann's continues to soar, their privileged life breaks down into a cycle of rage, madness and abuse. As they struggle to right their marriage, an unthinkable accident proves that their love is eternal — for better or worse.
Winner of Best Director at the 2021 Cannes Film Festival, Annette sees Leos Carax collaborate again with avant-garde music duo Sparks (Russell and Ron Mael), who originally conceived their screenplay as a concept album before Carax expressed his desire to turn it into a film.
Awash with melodramatic visual flourishes and regularly punctuated with songs that you'll be humming for days, Annette is an unforgettable journey of love, fame, and danger.
– Treise Armstrong, Film Program Coordinator
Source:
Madman Entertainment
Courtesy:
Madman Entertainment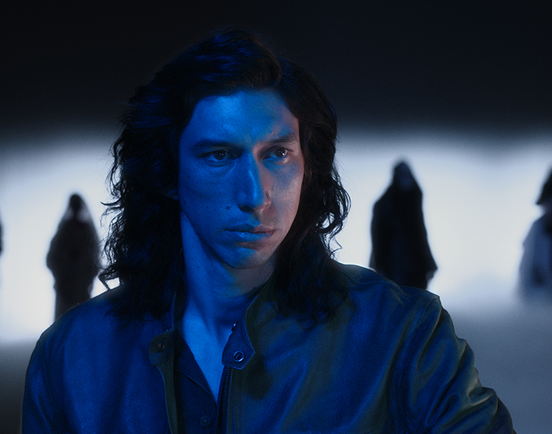 Read our COVID-safe visitor guidelines, information on accessibility, amenities, transport, dining options and more.
As well as great coffee and snacks, our new restaurant features a seasonally driven menu developed by acclaimed Melbourne chef, Karen Martini.
Support your museum of screen culture
*Free drink on arrival
This offer is limited to one complimentary drink per ticket per person. For redemption, please provide your electronic or printed ticket to the cinema cart located on the Cinemas level (Level 2). One complimentary drink is limited to the following options: 1 x glass of Handpicked Wines or 1 x Young Henrys beer or 1 x soft drink or 1 x water. This offer can only be redeemed on the day of screening.