ACMI presents in association with Center for Visual Music
ART+FILM: Oskar's Legacy | Filmmakers Influenced by Fischinger
When
Rating
Unclassified (All Ages)
Norman McLaren, Boogie-Doodle, 1941, Canada, 3 min 15 sec. Originally 35mm
Mary Ellen Bute, Color Rhapsodie, 1948, US, 6 min. Originally 35mm
Jordan Belson, Mandala, 1953, US, 3 min, restored by CVM. Originally 16mm
Jules Engel, Play-Pen, 1986, US, 5 min, restored by CVM. Originally 16mm
Baerbel Neubauer, Algorithmen, 1994, Germany, 3 min 30 sec. Originally 35mm
Steven Woloshen, Shimmer Box Drive, 2007, Canada, 3 min 45 sec. Originally 35mm
Kristian Pedersen, The Boyg, 2016, Norway, 5 min 50 sec
Jeff Scher, Grapefruit and confused Crickets, 2020, US, 3 min
Michel Gagné, Sensology, 2010, Canada, 6 min
Scott Draves, Firebird, 2007, US, 4 min 15 sec
Bret Battey, Clonal Colonies I: Fresh Runners, 2011, UK, 7 min
Oerd van Cuijlenborg, Jazzimation 2, 2017, France, 5 min
Robert Seidel, vitreous, 2015, Germany, 3 min 30 sec
Steve Wood, Electric Eye, 2020, US, 3 min
Paul Fletcher, The Drive to Work, 2017, Australia, 3 min 30 sec
Curated by Cindy Keefer. Bute, McLaren, Belson and Engel films are from the collection of CVM.
---
Center for Visual Music (CVM) is a nonprofit film archive dedicated to visual music, experimental animation and abstract media.
CVM is committed to preservation, curation, education, scholarship, and dissemination of the film, performances and other media of this tradition, together with related historical documentation and artwork.
---
Paul Fletcher is a filmmaker, musician, producer and artist. His many animated and experimental films have been screened locally and internationally, including TecnoBunny (1995), and Pop Psychology (2014) at Ars Electronica. His animation Drive To Work won best Site Specific Installation at Zagreb MSU Animafest 2017. Paul is currently a Lecturer in Animation, Faculty of Fine Arts and Music, VCA School of Film & Television, University of Melbourne.
---
Our restaurant in the heart of Fed Square features a seasonally driven menu developed by acclaimed Melbourne chef Karen Martini.
Illuminate and decorate your space or find a unique gift for a loved one with our collection of homewares, books, clothing and art.
COVIDSafe visitor guidelines, information on accessibility, amenities, transport, dining options and more.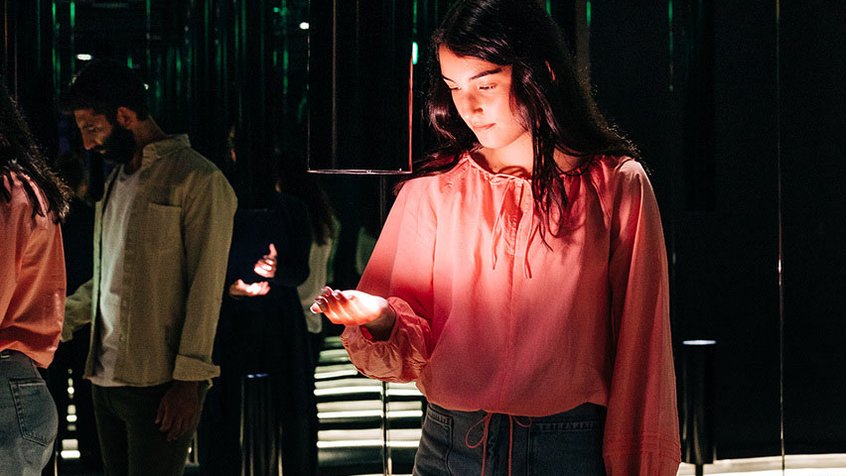 Help us promote, preserve and present the very best of screen culture. Donations of $2 or more are tax deductible.