German experimental filmmaker Ute Aurand will introduce a selection of her work on 16mm.
Ute Aurand is a Berlin-based filmmaker, curator and teacher. Her intense, personal and lyrical 16mm films have been shown in festivals and museums around the world.
Ute Aurand's visit has been made possible by Medienboard Berlin-Brandenburg, German Films and the Goethe Institute.
There is a joy and a lively pulsation in Ute Aurand's films that makes them overwhelming. There is nothing naive about their liveliness, but rather an instinctive wisdom that helps her approach life (and film it) with an acute awareness of what every moment is worth, through a presence rooted in the here and now. It is thus inevitable to imagine that when she films, the action of filming does not distance her from that immediate reality, but rather connects her to it even more.
Tickets include a drink on arrival and bookings are essential.
---
Films
OH! die vier Jahreszeiten / OH! The Four Seasons
Ute Aurand and Ulrike Pfeiffer, Germany, 1988, 16mm, colour, sound, 20 min
Kopfüber im Geäst / Hanging Upside Down in the Branches
Ute Aurand, Germany, 2009, 16mm, colour and b/w, sound, 15 min
Am Meer / At The Sea
Ute Aurand, Germany, 1994, 16mm, colour, sound, 3 min
Im Park / In the Park
Ute Aurand, Germany, 2008, 16mm, colour and b/w, silent, 6 min
Paulina
Ute Aurand, 2011, Germany, 16mm, colour and b/w, silent, 5 min
Franz
Ute Aurand, 2011, Germany, 16mm, colour and b/w, sound, 5 min
Sakura, Sakura
Ute Aurand, Germany, 2015, 16mm, colour and b/w, sound, 2 min 30 sec
Zuoz
Ute Aurand, 2008, colour, silent, 1 min 30 sec
---
About Ute Aurand
Ute Aurand (born 1957 in Frankfurt/Main) has been a central figure of Berlin's experimental film scene since the 1980s and is one of the most significant filmmakers active in the diary and portrait tradition today. She studied filmmaking at the Deutsche Film und Fernsehakademie Berlin (dffb) during the years 1979-1985. Since the early 1990s, she has curated film programs, with a particular focus on experimental, women-led films. Aurand has been the subject of various retrospectives, including at the Tate Modern in London, Courtisane Festival in Belgium, Pacific Film Archive at Berkeley, Robert Flaherty Film Seminar and EXIS in Seoul. In 2020, she was the subject of a book by the Punto de Vista International Documentary Film Festival of Navarra, Meditations on the Present: Ute Aurand, Helga Fanderl, Jeannette Muñoz and Renate Sami.
ACMI's ART+FILM program showcases short and feature-length films by leading Australian and international artists. With a focus on single-channel works that harness the unique conventions of cinema, the program comprises internationally significant works from the ever-expanding field of artist films.
Visitor guidelines, information on accessibility, amenities, transport, dining options and more.
Our restaurant, cafe and bar in the heart of Fed Square features a seasonally driven menu developed by acclaimed Melbourne chef Karen Martini.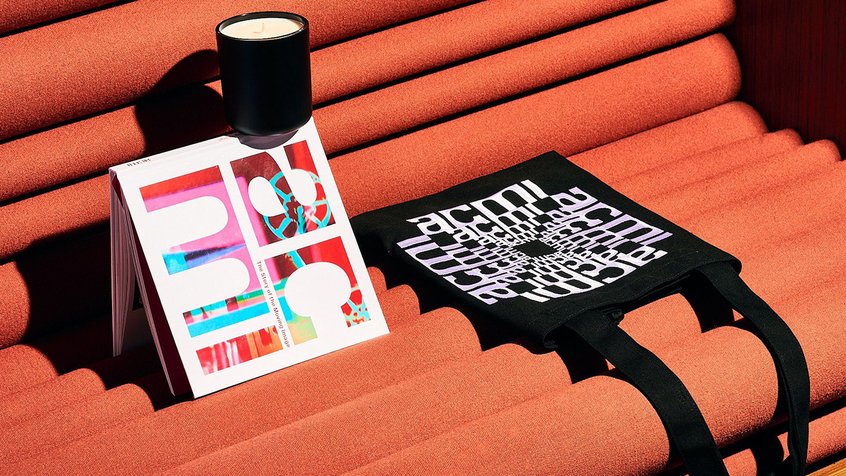 Melbourne's favourite shop dedicated to all things moving image. Every purchase supports your museum of screen culture.