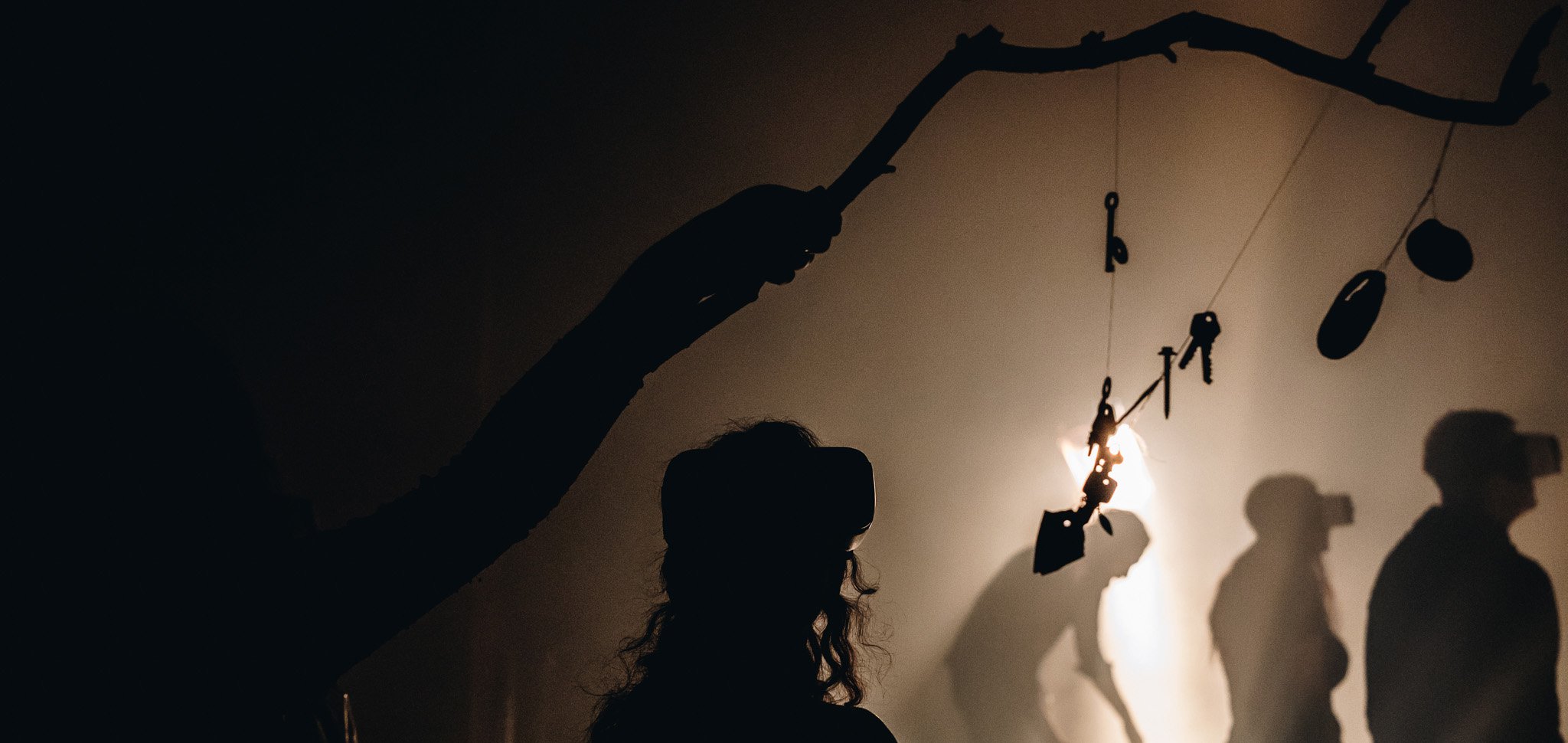 When
Mon 9 Nov 2020
6pm (AEDT)
See below for additional related events
Within the spectrum of Extended Reality (XR), there's a saying that '1+1=3', meaning the response is often more than the sum of its parts.
Immersive, interactive VR experiences provide creators new opportunities to go beyond traditional storytelling through "total sensory embodiment".
In part two of our chat with XR creators Emma Roberts and Ben Andrew, we discuss their digital works STARLESS, Gondwana and Jump Blue, and find out more about their creative philosophy and processes.
About Emma Roberts and Ben Andrews
Emma Roberts and Ben Joseph Andrews are a producer/director team working in location-based virtual realities. Their work merges immersive technologies within bespoke sensory environments to generate unique experiences that verge on the transcendent and sublime.
Their collaboration began with The Moon Is Gone And All The Kings Are Dead, commissioned for the 50th anniversary of the Victorian College of the Arts. The duo has also completed two projects for City of Melbourne: sci-fi installation allthestarstheybleedtogether (2016) and STARLESS (2017). Currently in Production is Gondwana, winner of the AIDC 2018 Greenpeace VR prize, which was selected for the Sheffield Doc/Fest Alternate Realities Talent Market (2019) and the Cannes XR Development Showcase (2020).
They have spoken and exhibited at some of Australia's leading VR hubs, including Heide, Facebook, ACMI, AIDC and Melbourne Knowledge Week.
Is complete sensory immersion the future of cinema? ACMI X coworkers Emma Roberts and Ben Andrews discuss their work STARLESS.