When
See below for additional related events
Sara Dosa's stunning documentary captures the love, obsession and tragedy of Katia and Maurice Krafft's shared life amidst striking volcanic landscapes.
Katia and Maurice Krafft loved two things — each other and volcanoes.
For two decades, the daring French volcanologists roamed the planet from volcano to volcano, chasing eruptions and documenting their discoveries in still photography and on 16mm film. Sadly, they lost their lives in a 1991 volcanic explosion, but their lives' work endures in a stunning film archive that is overwhelmingly beautiful, and thoroughly enriches our knowledge of the natural world. Director Sara Dosa and the filmmaking team fashion a lyrical celebration of the intrepid scientists' spirit of adventure, drawing from this spectacular archive. Fire of Love tells a story of primordial creation and destruction, following two bold explorers as they venture into the unknown, all for the sake of love.
Curator's Note
Fire of Love wowed audiences when it premiered at the Sundance Film Festival. Although volcanologists first, the Krafft's stunning work across photography and cinematography reveals the beautiful overlap that exists between science and art. The footage they captured is thoroughly overwhelming to view on the big screen and seems almost unearthly when nothing could be further from the truth.
Fellow filmmaker and artist Miranda July provides a beautiful narration for what is both the tale of a dangerous, shared obsession and a tragic love story.
Language:
French and English with English subtitles
Source:
Madman Entertainment
Courtesy:
Madman Entertainment
---
COVIDSafe visitor guidelines, information on accessibility, amenities, transport, dining options and more.
Our restaurant, cafe and bar in the heart of Fed Square features a seasonally driven menu developed by acclaimed Melbourne chef Karen Martini.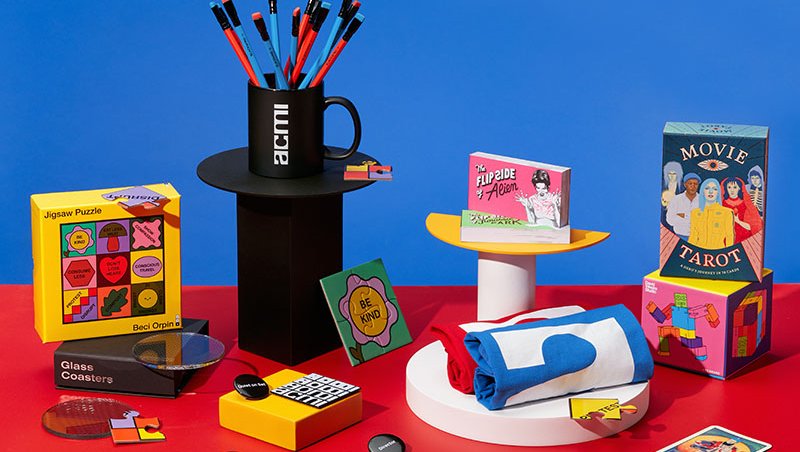 Melbourne's favourite shop dedicated to all things moving image. Every purchase supports your museum of screen culture.