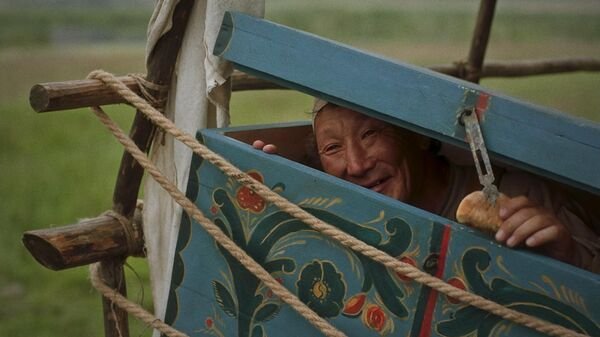 Presented by BIRRARANGGA Film Festival
Don't Bury Me Without Ivan
Australian Premiere
Lyubov Borisova
|
Russia
|
2022
|
Unclassified (All Ages)
Yakut Stepan Beresekov periodically falls into a lethargic sleep. Only a Russian, the son of a priest, Ivan Popov, can distinguish his condition from real death. But Popov is going on a long ethnographic expedition. Stepan decides to follow his savior so as not to be buried alive.
Pre-screening short film: E RANGI RA (2021)
Directed by Tioreore Ngatai-Melbourne | Country: New Zealand | 12 minutes
Set in the early 1800s following Ngapuhi's attack on Te Whānau a Hinerupe. Armed with European muskets this attack had a devastating long-lasting impact on Te Whānau a Hinerupe and their descendants.
When
See below for additional related events
Rating
Unclassified (All Ages)