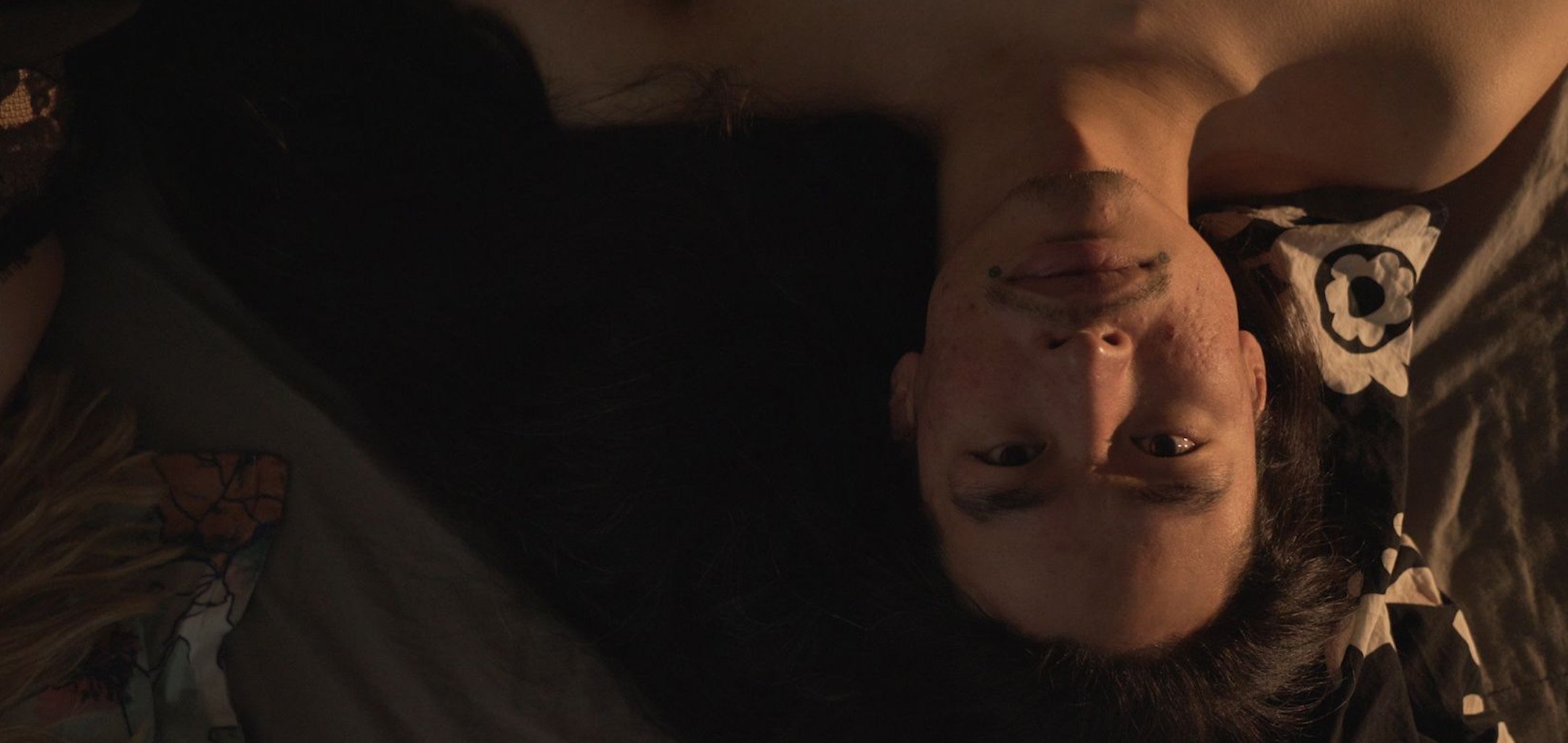 A selection of Indigenous short films from across the globe, curated by our Artistic Director Tony Briggs.
NJOUKCAMAT (The Tongues)
Directed by Marja Bål Nango (Sámi) and Ingir Bål Nango (Sámi)
A horrific act of violence is committed upon a Sámi reindeer herder during a blizzard on the tundra. Her sister senses that something is wrong, and the connection between them reunites them physically and spiritually across the landscape.
Bala
Directed by Deborah Brown
In this poetic short about family, love, and loss; the death of a beloved grandfather calls a man to the ocean where sinking offers a respite from his isolation.
Forgive Me
Directed by Chelsea Winstanley
Sina, a young arts student meets his professor for a game of chess in their favourite cafe. Today marks the end of business for the coffee shop and the end of a game Sina thought he could win.
Ga´idat/ma´hccat (dissociate) 
Directed by Sunna Nousuniemi
gáidat/máhccat (English title dissociate) is an experimental narrative about an Indigenous soul trying to survive in the colonial society..
Hinekura 
Directed by Becs Arahanga
Hinekura, a young Māori girl, embarks on the right of passage ceremony in her community that changes her relationship forever. 
Updated
Directed by Nivi Pedersen
Anna's son, Miilu, is discussing with his fiancé if Anna should attend their wedding or not. Anna suffers from hallucinatory dementia but is already a user at e-Na, a helping equipment for people with dementia and their relatives.
When
15–28 Mar 2021
See below for additional related events
Rating
Unclassified (15+)
Restricted to persons 15 and over unless accompanied by an adult