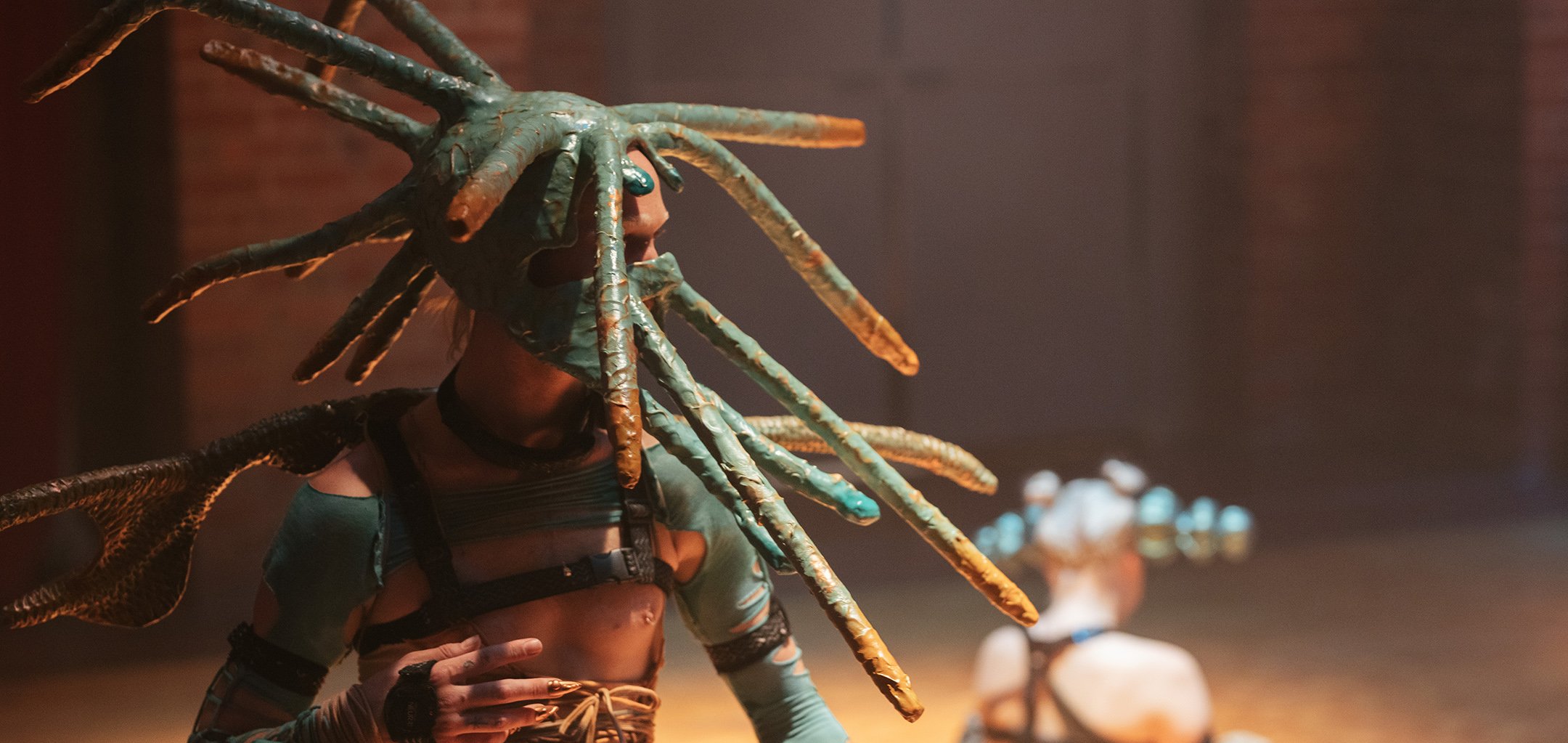 A vanguard experiment in untethered performance for digital morphologies.
Body Crysis/身體災變 is a choreographic work with (re)animated bodies, stretching the bounds of our newfound digital corporeality. It transmutes dance, motion capture and CG animation into a simultaneous, shared performance between ACMI and Taipei, in the flesh and online.
Long time collaborators Harrison Hall and Sam Mcgilp have teamed up with NAXS FUTURE, a Taipei-based media art collective to present a hybrid live/digital dance work of impossible choreography, biomimicry and techno-morphology.
Performed simultaneously at ACMI and online, Body Crysis/身體災變 is the culmination of two years of experiments in motion capture and digital choreography by two artists who are fast gaining a reputation for their visionary approach to genre fluid performance.
ACMI will be transformed into an animated environment enveloped by projection. Embracing the glitch, dancers move in states of shared embodiment with digital forms and each other.
Body Crysis/身體災變 is decentralised and untethered. It will be performed synchronously in an online, purpose-built, digital environment created by NAXS FUTURE, available to view here worldwide, while formidable quintet Prairie WWWW transmit both audio and 3D depth data live from Taipei directly to ACMI.
Co-presented by ACMI and Now or Never. Body Crysis/身體災變 was originally commissioned by The Substation.
By the end of the show the room is pulsing while the viewer sits silently, caught momentarily in a state of suspended animation. A powerful and engrossing performance.
When
Fri 25 – Sun 27 Aug 2023
8–9.15pm
Accessibility information
---
Introducing Now or Never – a large-scale new festival immersing Melbourne/Naarm in the possibilities found where art and technology converge.
Learn more about the lead artists behind this work
Credits
Lead Artists Harrison Hall, Sam Mcgilp & NAXS FUTURE
Creative & Art Director Han Yu-Feng
Project Manager Chun-Ting Chen
Scene Design, Player Character Design & Web UI Design Eg.lio
System & Interactive Development KP Wong & YJ Huang
Technical Art Wei Huang
Sound Design & Live Performance Prairie WWWW
Performer & Collaborator Cody Lavery, Imanuel Dado, Samuel Harnett-Welk, Erin O'Rourke, Cass Tattersall
Lead Avatar Design Luca Dante
Lighting Design Jenny Hector
Set Design Lotus Hall
Costume Sez Brez
Local real-time artist Liam Wolfe
COVIDSafe visitor guidelines, information on accessibility, amenities, transport, dining options and more.
Our restaurant, bar and cafe in the heart of Fed Square features a seasonally driven menu developed by acclaimed Melbourne chef Karen Martini.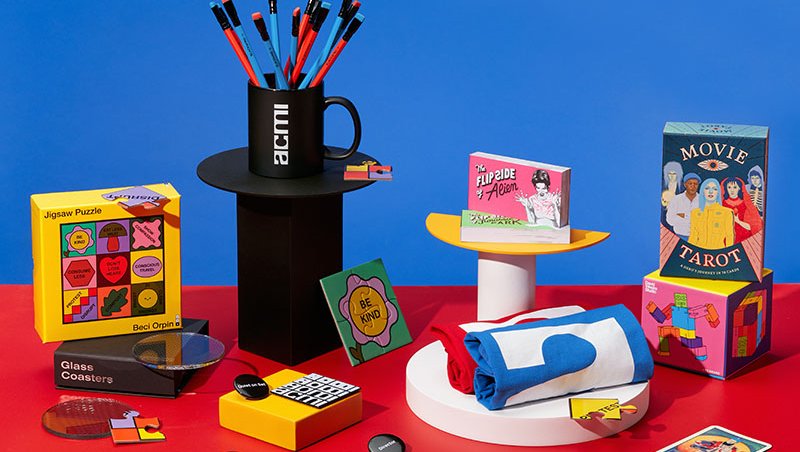 Melbourne's favourite shop dedicated to all things moving image. Every purchase supports your museum of screen culture.