The Cambodian Space Project's founder and guitarist Julien Poulson presents a cinematic showcase of Cambodian rock 'n' roll.
[The Cambodian Space Project] are a great band who write hook heavy songs and play the holy heck out of them on stage.
Members of the band will perform a free live set in our Fed Square foyer, offering a sneak preview of tracks from The Golden Phoenix aka Sovanna Hong – a cherished Cambodian 60s cinema classic.
Alongside digital projections that highlight the revival of Cambodia's golden era of rock 'n' roll prior to the Khmer Rouge's rule from 1975, this exciting new work draws inspiration and samples from vintage Cambodian movies, South-East Asian cinema and Bruce Lee soundtracks.
---
About The Cambodian Space Project
Recognised as one of the few truly Aussie Asian hybrids in contemporary music, The Cambodian Space Project has been at the forefront of an astonishing cultural revival in Cambodia since 2009. Singer Channthy Kak & musician Julien Poulson teamed up in Phnom Penh to sing back to life the lost divas & rock legends of Cambodia's golden age of music, all but wiped out by the genocidal Khmer Rouge regime. The Cambodian Space Project sound is definitely for the 21st century, mashing tradition with rock 'n' roll, rare groove, soul, & trippy visual spectacle. They perform reimagined Khmer classics, alongside originals speaking of Cambodia today like 'Not Easy Rock'n'roll', 'Have Visa No Have Rice', and 'Whisky Cambodia'.
---
Our restaurant, bar and cafe in the heart of Fed Square features a seasonally driven menu developed by acclaimed Melbourne chef Karen Martini.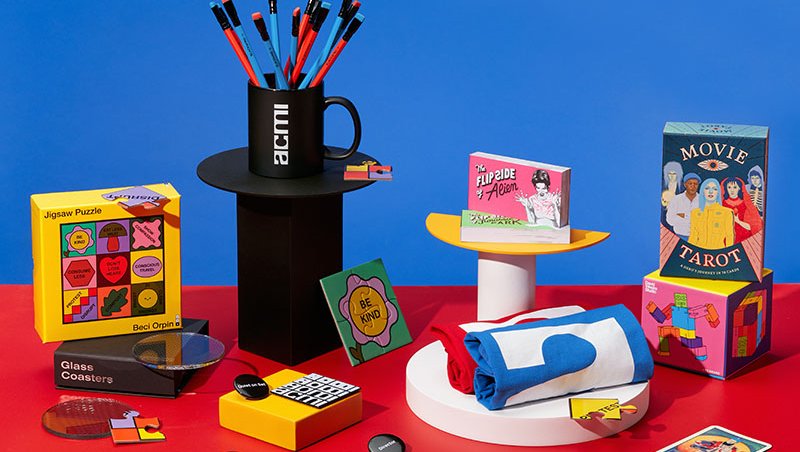 Melbourne's favourite shop dedicated to all things moving image. Every purchase supports your museum of screen culture.
COVIDSafe visitor guidelines, information on accessibility, amenities, transport, dining options and more.