Cinemaniacs presents
Mary Jane's not a Virgin Anymore
with an introduction by Dr Alexandra Heller-Nicholas
Sarah Jacobson
|
USA
|
1996
|
Unclassified (18+)
Sarah Jacobson was the self-identifying "queen of underground film", and nowhere does '90s feminist punk filmmaking pop brighter than Mary Jane's Not a Virgin Anymore.
It has all the ingredients of a cult film staple; music by Mudhoney and Babes in Toyland, cameos by underground luminaries like Jello Biafra, and a fun, frank and feminist exploration of sexuality and identity as Jacobson flips the teen movie template and tells the tale of a young woman seeking to lose her virginity. The cut-and-paste zine aesthetic so pervasive to Riot Grrrl's DIY ideology gets an electrifying cinematic twist in this unforgettable tale of sexual discovery.
Screening with a Sarah Jacobson's short film I Was A Teenage Serial Killer.
Courtesy:
American Genre Film Archive
When
See below for additional related events
Rating
Unclassified (18+)
---
Visitor guidelines, information on accessibility, amenities, transport, dining options and more.
Our restaurant, cafe and bar in the heart of Fed Square features a seasonally driven menu developed by acclaimed Melbourne chef, Karen Martini.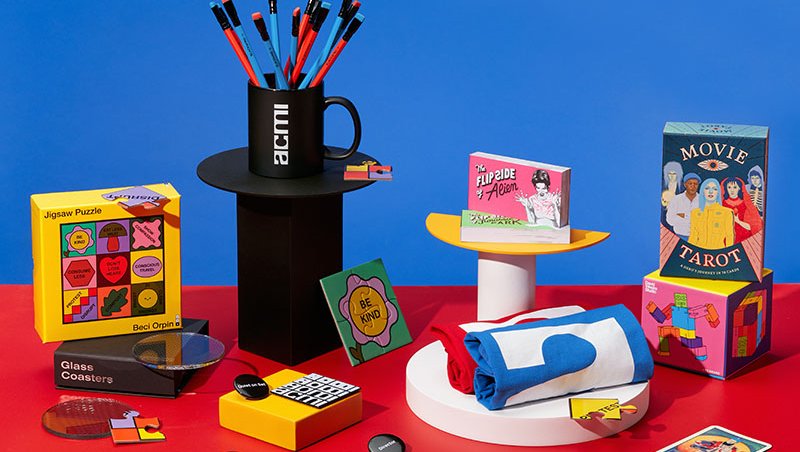 Browse a curated range of screen-culture books, curiosities, gifts and cards, as well as an array of ACMI publications and merchandise
More screen culture clubs at ACMI