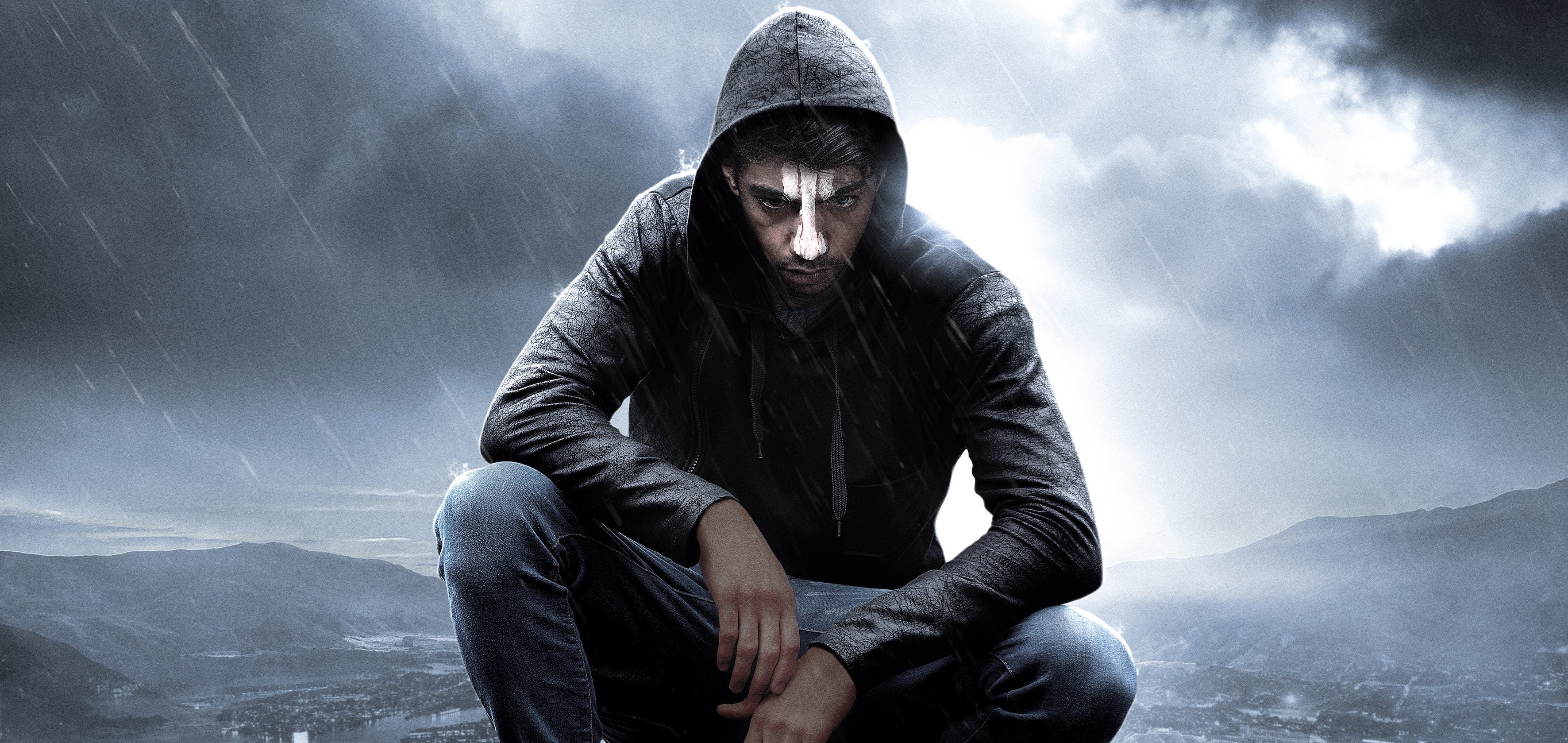 Go behind the scenes of the groundbreaking sci-fi series.
Cleverman is that almost unheard of thing: a superhero show that actually feels courageous
Cleverman stormed onto ABC TV in 2016 as a dystopian sci-fi with a difference. With predominantly Indigenous cast and senior crew, the series explored a series of Aboriginal origin stories in a contemporary context, with political nuance touching on themes of class, racism and power.
Exploring First Nations storytelling, language and creativity in production design, costumes and props, this free exhibition invited audiences to listen-first and immerse themselves in a powerful and contemporary expression of origin stories.
The exhibition explored the making of Cleverman, including props, costumes and make-up from the series, designs by Weta Workshop and artwork from the original comic book series.
This exhibition was curated by ACMI and co-curated by Cleverman concept creator Ryan Griffen and Cleverman production designer Jacob Nash. Exhibition research partners Prof. Angela Ndalianis and Dr Liam Burke, Swinburne University of Technology. 
Partners
Swinburne University of Technology
Acknowledgments
ACMI acknowledges the Indigenous Advisory Group for their essential contribution to this project. Thank you to Aunty Joy Wandin Murphy, N'arweet Carolyn Briggs, Rachael Maza, Penny Smallacombe, and John Harvey.
Sarah Rees and Veryan Curnow of Jackson Clements Burrows Architects are the exhibition designers.
This exhibition could not occur without the generous support of Goalpost Pictures and Pukeko Pictures, ABC TV, and Swinburne University.
This exhibition is presented in partnership with Cinema and Screen studies at Swinburne University of Technology. The exhibition has been made possible in part as a result of the Australian Research Council Linkage grant project Superheroes & Me, which included academics from Swinburne University of Technology (Angela Ndalianis, Liam Burke) The University of Melbourne (Elizabeth McFarlane and Wendy Haslem) and National University of Singapore (Ian Gordon).
Cleverman was produced with major production investment from the ABC in association with Screen Australia and financed with support from Create NSW.
When
6 Dec 2018 – 22 Apr 2019
Explore objects from the exhibition
Explore First Nations storytelling, mythology, language and creativity through the lens of Australia's critically acclaimed Indigenous, superhero TV series, Cleverman.