Deborah Kelly's kaleidoscopic video unleashes a vivid collage of animated figures and landscapes cut free from the pages of old magazines and encyclopedias.
Created at 'collage camp' on beautiful Yuin Country with visual and musical collaborators, the work explores the threats of extinction and the climate crisis, the tolls of colonialism, and the global political shift to the right, while conversely reveling in the hectic pleasures and desires of life itself.
---
About Deborah Kelly
Deborah Kelly is a Melbourne born, Sydney based artist whose works have been shown around Australia, and in the Biennales of Singapore, Sydney, Thessaloniki, TarraWarra and Venice. Her projects across media are concerned with lineages of representation, politics and history in public exchange, and practices of collectivity on small and large scale, both fleeting and durational. Her newest works experiment with models of sustained creative collaboration between strangers. Kelly's moving image artworks have been shown around the world, in galleries, cinemas and projected onto rock formations, buildings and clouds.
---
Learn more about the work
---
Credits
Animation
Melody Pei Li
Sound design and score
Justin Ashworth
Original composition for prepared piano
Lex Lindsay
Collage figures
Joanne Albany
Alana Ambados
Kate Andrews
Justin Ashworth
Kathryn Bird
Karen Golland
Amanda Holt
Deborah Kelly
Kath Lim
Lex Lindsay
Megan Rushton
Rie Tamaoke
Anna Tregloan
Commissioned by Bundanon Trust with support from Create NSW
Read our COVID-safe visitor guidelines, information on accessibility, amenities, transport, dining options and more.
Experience ACMI in the very best way. Get a range of discounts and invitations to exclusive previews.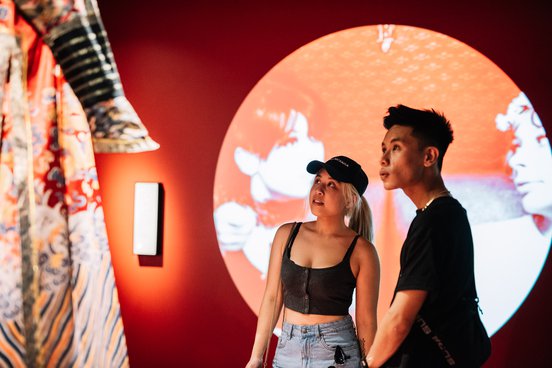 As well as great coffee and snacks, our new restaurant features a seasonally driven menu developed by acclaimed Melbourne chef, Karen Martini.