ACMI and the BFI present
ear for eye
Australian premiere. Screens with short film 'Play It Safe' (2021)
debbie tucker green
|
United Kingdom
|
2021
|
Unclassified (18+)
When
See below for additional related events
Lashana Lynch leads an ensemble cast portraying British and American Black characters navigating through tensions in modern society and generational barriers.
Celebrated playwright and filmmaker debbie tucker green stuns with her second feature – an adaptation of her 2018 stage play of the same name – examining the intergenerational tensions between members of the black community, filmed in a familiarly theatrical space. tucker green's work brings the theatre to the screen, favouring stories of everyday people finding themselves in somewhat extraordinary circumstances. The landscape of ear for eye is a plain black stage, allowing a phenomenal cast to carry the piece.
Made during lockdown and following the worldwide uprisings against racism, this challenging work creates more questions than it answers, and demonstrates why tucker green is such a daring filmmaker. ear for eye is one for the big screen, indeed.
Australian premiere.
Source:
Fruit Tree Productions
Opening night & mid-season events
Help us kick off the season on Thursday 31 March with drinks in the ACMI Foyer and music from Sound System Dancehall DJs Housewife's Choice from 5.30pm, followed by a screening of debbie tucker green's electrifying ear for eye at 6.30pm.
Housewife's Choice will be back in the building for a mid-season party on Saturday 9 April from 6.30pm. Join us before and after screenings of ear for eye and Lovers Rock for a drink at the bar along with some reggae and dancehall beats.
All film tickets on these dates include event admission. Capacity is strictly limited so make sure you book tickets early to avoid disappointment.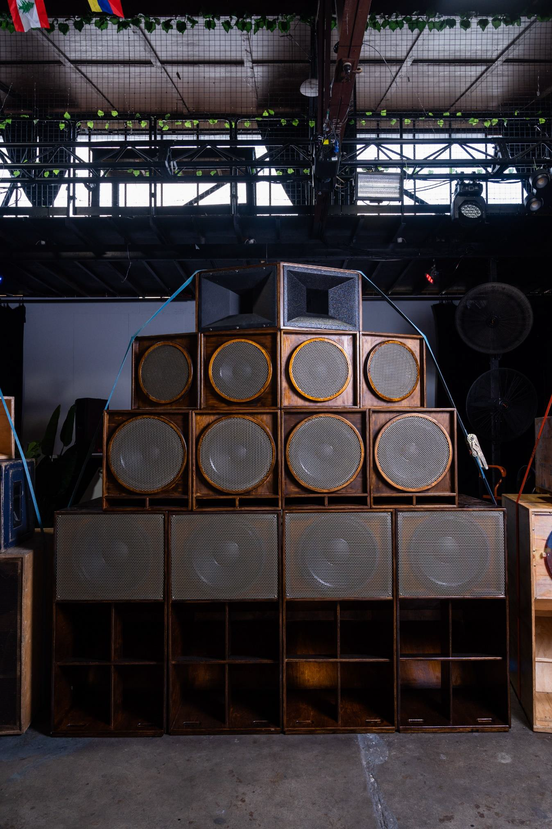 Screens with
Play It Safe
A series of uncomfortable exchanges between a black student and his white classmates at drama school come to a climax in this truly unforgettable examination of micro-aggressive racism within the creative community. Winner of several awards at SXSW, including a Grand Jury Prize.
Mitch Kalisa | 2021 | United Kingdom | English | 13 min
Dissenters, Lovers and Ghosts: New British Cinema
There are no upcoming related events at this time.
Read our COVIDSafe visitor guidelines, information on accessibility, amenities, transport, dining options and more
Looking for dining options?
As well as great coffee and snacks, our new restaurant features a seasonally driven menu developed by acclaimed Melbourne chef, Karen Martini.