A cinematic tribute to contemporary screen goddesses at the height of their creative powers.
As time went by – I turned 60 last year! – and I think all of you women understand this. As the days, the years, and the numbers get bigger, it seems like opportunities start to get smaller as well.
We launch the Goddess: Power, Glamour, Rebellion exhibition with a cinematic tribute to contemporary actors at the height of their creative powers, who bring great depth and experience to their performances, and whose visibility and prowess actively paves the way for more diverse roles for women.
An Agojie warrior leading an elite female army; a world-renowned conductor spiraling out of control; a disillusioned laundromat owner and a tax auditor navigating parallel universes; a fiercely resilient bush woman defending her children; a retired school teacher yearning for sex; a luxury yacht worker flipping the tables on the filthy rich; and a grieving queen ruling a fictional African country – these are amongst the roles that have defined the actress categories at the Oscars®, AACTAs, BAFTAs and the Golden Globes this awards season.
Whether in positions of established power, or women emboldened by circumstance, all are complex characters with true agency, and all are performed by actors over fifty. Viola Davis, Cate Blanchett, Michelle Yeoh, Jamie Lee Curtis, Leah Purcell, Emma Thompson, Dolly De Leon and Angela Bassett excel in roles that deflect stereotypes and diverge from the biographical or literary characters that tend to dominate the latter phases of maturing careers.
Ageism is still notoriously rife for women on screen, as Michelle Yeoh's Golden Globe acceptance speech testifies. A recent report by the Geena Davis Institute on Gender in Media and the Next50 initiative found that in the top ten US box-office films of the past decade (2010–20), less than 25% of characters were aged 50+ and of those, only 1 in 5 were women. When seen collectively, the accoladed performances in this programme are resounding proof that creatively and commercially, it's time the film industry grew up.
– Clare Stewart
Clare Stewart is the former Festival Director of BFI London Film Festival, BFI Flare and Sydney Film Festival and the inaugural Head of Film Programmes at ACMI. Most recently, she was Interim CEO at Sheffield DocFest. She is a Curatorial Advisor on the Goddess: Power, Glamour, Rebellion exhibition and curated the upcoming film programme – Mirror, Mirror – which focuses on contemporary actors whose performances harness the glamour of earlier stars and embody their power.
Mirror, Mirror will screen at ACMI in September as part of the Goddess programme.
Multipasses – see more films for less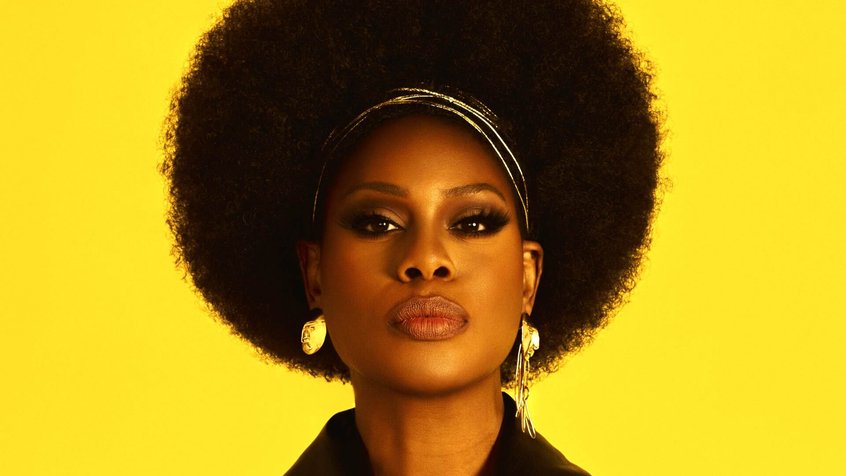 Exhibition | 5 Apr – 1 Oct 2023
Trailblazers. Binary-busters. Agitators and instigators. On and off screen.
Film program | Sun 9 Apr – Sun 1 Oct 2023
Spend your weekends with the revolutionary leading ladies of cinema.
A lively celebration of the bold, defiant screen goddess and the way film and television have shaped our view of womanhood.
COVIDSafe visitor guidelines, information on accessibility, amenities, transport, dining options and more.
Our restaurant, bar and cafe in the heart of Fed Square features a seasonally driven menu developed by acclaimed Melbourne chef Karen Martini.