Angela Bassett delivers a regal performance as the grieving monarch of Wakanda in the sequel to Ryan Coogler's Black Panther.
In the wake of King T'Challa's death, Queen Ramonda, Shuri, M'Baku and Okoye fight to protect their nation – and its precious resource – from intervening world powers. When an unexpected challenger emerges, they enlist the help of War Dog Nakia and Everett Ross in a quest that will ultimately forge a new path for Wakanda and its people.
Curator's note
Angela Bassett is all kinds of regal reprising the role of Queen Ramonda in the second of Ryan Coogler's Black Panther films. Her imposing presence as the monarch of Wakanda is made vulnerable by grief for her lost son, and anxiety for her daughter who is derailing with anger and self-blame.
Bassett's magisterial disposition on screen is enhanced by her own legendary status as a trailblazer who broke down barriers for black female performers. Among her many achievements, Bassett is also the first Marvel Cinematic Universe star to be nominated for an acting Oscar, which begs the question: why is this only her second nomination since her breakout role in 1993 as Tina Turner in What's Love Got to Do with It?
– Clare Stewart
Language:
English, Xhosa, Maya, French with English subtitles
Source:
Walt Disney Company Australia
Courtesy:
Walt Disney Company Australia
When
See below for additional related events
Rating
M
Contains mature themes and violence.
Multipasses – see more films for less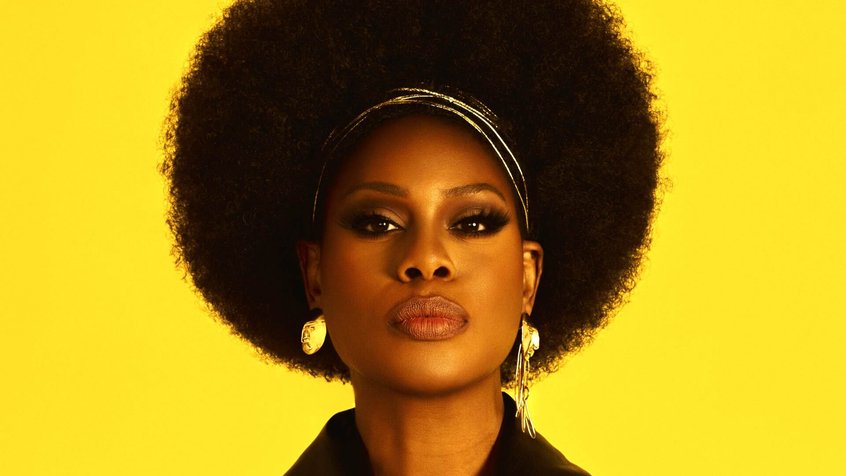 Exhibition | 5 Apr – 1 Oct 2023
Trailblazers. Binary-busters. Agitators and instigators. On and off screen.
COVIDSafe visitor guidelines, information on accessibility, amenities, transport, dining options and more.
Our restaurant, bar and cafe in the heart of Fed Square features a seasonally driven menu developed by acclaimed Melbourne chef Karen Martini.