A selection of shorts showcasing Indigenous stories: of legends and traditions, connections to land, perspectives on survival, and celebrations of culture; all touching upon the deeper need for the protection of land, sea and waters.
Sovereign Shorts #2 showcases the voices of First Nations Peoples across Greenland, Canada, Sápmi, Aotearoa and Australia, through screen art, documentary and storytelling. 
L'Innu du futur (2021) | Canada
An immersive story, both personal and poetic, and a filmmaker's ode to the land and his double identity as an urban Indigenous person. Frenetic, beautiful and engaging.
TAIAO (2021) | Aotearoa
TAIAO explores how and why we use Aotearoa's natural environment the way we do, presenting a snapshot of our era and our actions, without speaking a word. 
In the Shadow of the Tugtupite (2020) | Greenland
A cinematic portrait of despair and anxiety towards an unknown future for the Inuit of the world's largest island. This graceful short questions the rationale behind past and future mining prospects in Greenland and how they are connected to a search for identity for the fledgling nation.
Wind Song and Rain (2021) | Aotearoa
"Yes, he is here in spirit. But, he isn't just in one place. His spirit is with me." A national treasure whose poetry spanned over 40 years, the world knew Hone Tuwhare but his mokopuna Manaia never did. Now 18 years old, Manaia feels her koro calling her, triggering an emotional journey of connection in te reo Māori to prove there's another Tuwhare who writes poetry.
EALÁT (2021) | Sámpi, Norway
"As long as the reindeer exist here, so do we". Through Elle Márjá Eira's eyes we follow her family in different seasons with their reindeer herd. A stunning and unforgettable documentary about living and surviving in Sámi reindeer husbandry in our strange times. 
Swimming Yesterday (2020) | Australia
Brewarrina, NSW is home to the oldest man-made structure in the world: the near half-kilometre complex of fish traps, known as 'Ngunnhu'. These ancient traps are still visible in the Darling River and have strong social, cultural and spiritual association for many. This soulful film explores the importance of Ngunnhu and the heartbreaking displacement of a community due to the river's dwindling water levels.
Sovereign Shorts #2 is showing as part of 'EFFA presents: Sovereign Cinema', a one-day cinema event celebrating Indigenous perspectives on climate, ecology, culture and custodianship.
5% of all ticket income goes to Pay The Rent.
When
See below for additional related events
---
COVIDSafe visitor guidelines, information on accessibility, amenities, transport, dining options and more.
Our restaurant, bar and cafe in the heart of Fed Square features a seasonally driven menu developed by acclaimed Melbourne chef Karen Martini.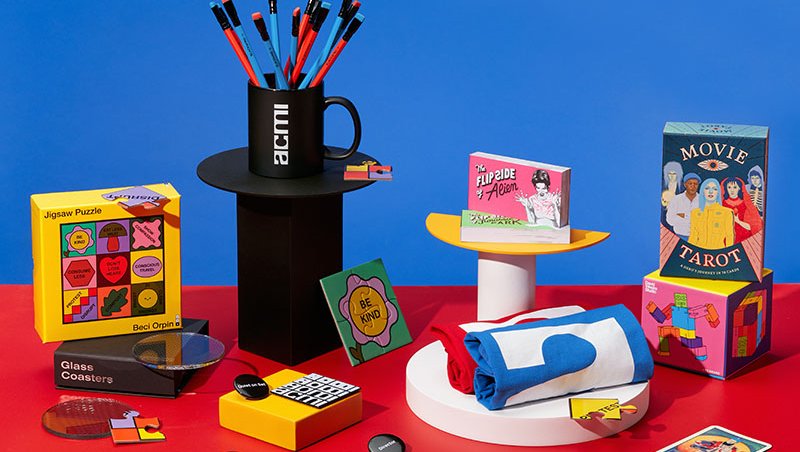 Melbourne's favourite shop dedicated to all things moving image. Every purchase supports your museum of screen culture.