A platinum blonde reggaeton dancer burns all in her orbit in Pablo Larrain's gripping tale of seduction and manipulation.
A vibrantly loud movie, propelled by dance and lust, and a celebration of sexuality like no other film before it. It is a fountain of energy, both bewitching and terrifying all at once.
Free-spirited Ema (Mariana Di Girolamo) is a beguiling, stubborn and fiercely talented young dancer and teacher. Her passion lies in the reggaeton music she and her friends dance to on the city's streets; she has forged a career as part of an experimental modern ensemble overseen by her husband, demanding choreographer Gastón (Gael García Bernal).
The couple is reeling from a crisis: they've just returned their adopted 12-year-old son Polo to child services, after the troubled boy set fire to their home. Ema and Gastón's agonising decision spins the marriage into chaos, but the guilt-ridden Ema refuses to let go, and sets out on a strange, secretive, and fearless quest to reunite her family.
Curator's note
Pablo Larraín's recent works (Spencer, 2021; Jackie, 2016) have zeroed in on the trauma and fury of his female protagonists, making him one of contemporary cinema's most exciting directors. In Ema, the entire film hinges on newcomer Di Girolamo's extraordinary titular performance: tender, volatile, physical and fully alive.
The vibrant dance world of the port city of Valparaíso in Chile comes alive as Ema and her glorious, carefree girl gang run riot through the streets to a soundtrack of fiery reggaeton beats and an immersive electronic score by Nicolás Jaar.
Ema's incendiary grief and diabolical scheming succeed in seducing everyone around her, but her methods will leave you reeling. "When you know what I am doing and why, you will be horrified." – don't say she didn't warn you.
Language:
Spanish with English subtitles
When
See below for additional related events
Rating
MA15+
Strong sex scenes
---
Goddess Sundays program (Sun 9 Apr – Sun 1 Oct 2023)
There are no upcoming related events at this time.
Multipasses – see more films for less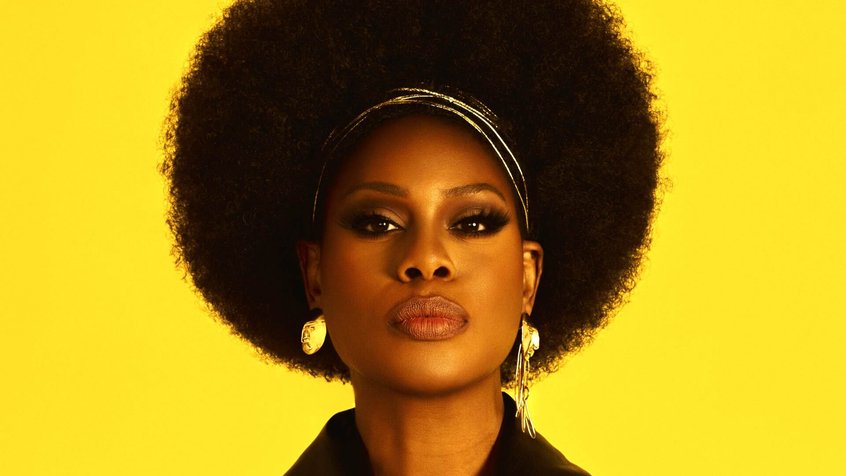 Exhibition | 5 Apr – 1 Oct 2023
Trailblazers. Binary-busters. Agitators and instigators. On and off screen.
COVIDSafe visitor guidelines, information on accessibility, amenities, transport, dining options and more.
Our restaurant, bar and cafe in the heart of Fed Square features a seasonally driven menu developed by acclaimed Melbourne chef Karen Martini.