A rebellious young courtesan fights the patriarchy in this stylish manga adaptation.
A beautifully vibrant film, full of colour and light, and simply gorgeous to watch.
Sold into a brothel in 18th century Edo as a young girl, rebellious Kiyoha (Anna Tsuchiya, Kamikaze Girls) rises through the ranks over the years despite her disregard for the rules, and becomes next in line as oiran (head courtesan).
In between scraps with her fellow courtesans, Kiyoha keeps a constant eye on finding her way out of servitude, but when she begins to develop feelings for the gentle Sojiro (Hiroki Narimiya), the constraints of her profession reach breaking point.
Curator's note
Distinguished by its bold visual style – replete with gorgeous candy-coloured sets and flashy period costumes – Sakuran is a kaleidoscopic tour de force and the feature film debut by celebrated art photographer Mika Ninagawa, who makes the most of her knack for eye-catching compositions.
Adapted from the popular manga by Moyoco Anno and featuring a memorably vibrant soundtrack by renowned musician Ringo Sheena, Sakuran draws parallels with bold, female-helmed 'anti-biopics' Marie Antoinette (Sofia Coppola, 2006) and Corsage (Marie Kreutzer, 2022).
Catch the iconic costumes from the film in our exhibition Goddess: Power, Glamour, Rebellion.
Language:
Japanese with English subtitles
When
See below for additional related events
Rating
Unclassified (18+)
---
Goddess Sundays program (Sun 9 Apr – Sun 1 Oct 2023)
There are no upcoming related events at this time.
Multipasses – see more films for less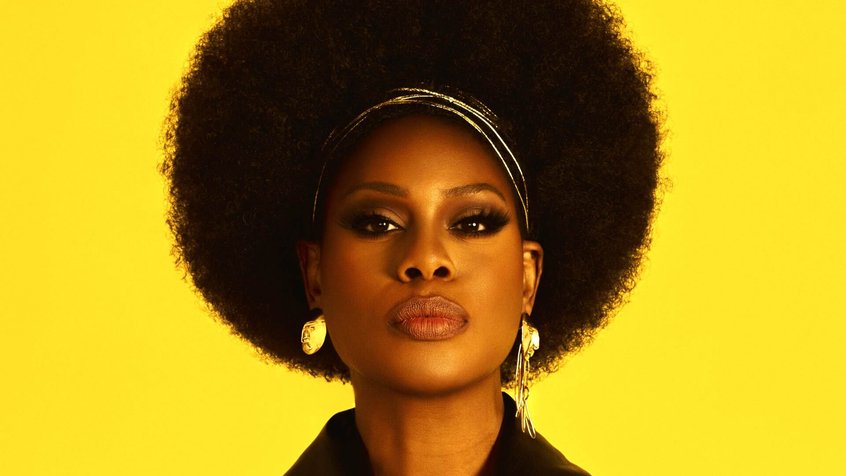 Exhibition | 5 Apr – 1 Oct 2023
Trailblazers. Binary-busters. Agitators and instigators. On and off screen.
COVIDSafe visitor guidelines, information on accessibility, amenities, transport, dining options and more.
Our restaurant, bar and cafe in the heart of Fed Square features a seasonally driven menu developed by acclaimed Melbourne chef Karen Martini.