Amaya Laucirica is an Australian singer/songwriter whose music combines the swirling contours of Cocteau Twins with the wistful melodies of The Go-Betweens.
Since 2008, she has released four critically acclaimed albums including her 2008 debut Sugar Lights, Early Summer in 2010 (which was selected by Australia's JJJ Radio as their "Album of the Week"), Sway in 2014, and Rituals in 2018 (featured as one of Rough Trade's (UK) Albums of the month). Her last album was supported by a tour of the UK and Europe in 2018 including performances at The Great Escape Festival (UK) and Primavera Sound (Spain).
At the beginning of 2023, Amaya started work on recording the album with producer James Cecil at Super Melody World. The most eclectic of all her albums, the album signals a departure in style featuring orchestral arrangements, electronic beats, and hi-fi pop production. Amaya's fifth album will be released in 2024.
… the kind of thing that conjures highway lines blurring under wheels, pink-lit tundras, glazed pupils and the Jesus and Mary Chain.
Goddess Weekend program (Saturday 2 & 3 Sunday Sep 2023)
There are no upcoming related events at this time.
Stand Up Against Street Harassment
training by L'Oréal Paris with Plan International Australia
The Stand Up Against Street Harassment campaign and intervention program, an initiative by L'Oréal Paris in partnership with girls' rights charity Plan International Australia, is focused on raising awareness about street harassment, and providing training in the 5 Ds – Distract, Delegate, Document, Direct, and Delay – to support bystanders to safely stand up to street harassment when they see it.
Learn how to safely combat street harassment by taking the Stand Up training. Scan the barcode at the L'Oréal Paris machine (located on the Ground Floor at ACMI) to complete the 5 minute training and receive a L'Oréal Paris product in return.
L'Oréal Paris is a Supporting Partner of the Goddess Weekend.
Also happening on Goddess Weekend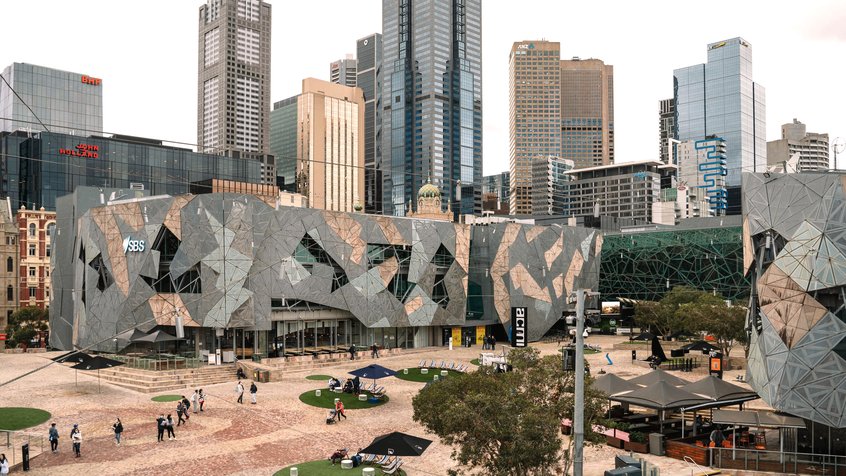 Visitor guidelines, information on accessibility, amenities, transport, dining options and more.
Our restaurant, cafe and bar in the heart of Fed Square features a seasonally driven menu developed by acclaimed Melbourne chef Karen Martini.
Experience ACMI in the very best way. Get a range of discounts and invitations to exclusive previews.