Connect to Country with a dance performance and workshop led by Nartarsha Bamblett.
Join the founder of Queen Acknowledgments, Nartarsha Bamblett, for a very special event combining performance, education and storytelling. Nartarsha will open proceedings with a contemporary cultural dance performance (12–12.10pm) before leading a dance workshop (1–1.45pm) which will include songs, dance and language, as well as guidance on how to embody and understand the connection to the land by acknowledging Country.
About Nartarsha Bamblett
Nartarsha Bamblett is a First Nations woman and mother living and learning in Naarm/Melbourne:
"Queen Acknowledgements provides a safe space and opportunity for all people to heal with the connection to self, culture and country – bettering the mind, body, spirit and earth in return. I love using storytelling in different ways to express myself and connect others to Indigenous culture and the country.
My work has reached thousands of people from across the world. As a mother I continue to grow my knowledge, understanding and connection to our culture and this land we call home. I am passionate about women's voices to be counted and empowering their healing journey to nurture and mother themselves to the healthiest life possible."
– Nartarsha Bamblett
Goddess Weekend program (Saturday 2 & 3 Sunday Sep 2023)
There are no upcoming related events at this time.
Stand Up Against Street Harassment
training by L'Oréal Paris with Plan International Australia
The Stand Up Against Street Harassment campaign and intervention program, an initiative by L'Oréal Paris in partnership with girls' rights charity Plan International Australia, is focused on raising awareness about street harassment, and providing training in the 5 Ds – Distract, Delegate, Document, Direct, and Delay – to support bystanders to safely stand up to street harassment when they see it.
Learn how to safely combat street harassment by taking the Stand Up training. Scan the barcode at the L'Oréal Paris machine (located on the Ground Floor at ACMI) to complete the 5 minute training and receive a L'Oréal Paris product in return.
L'Oréal Paris is a Supporting Partner of the Goddess Weekend.
Also happening on Goddess Weekend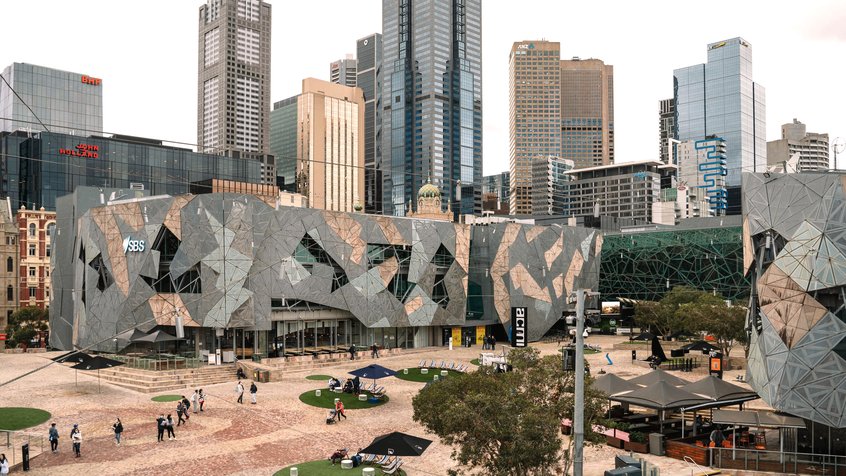 Visitor guidelines, information on accessibility, amenities, transport, dining options and more.
Our restaurant, cafe and bar in the heart of Fed Square features a seasonally driven menu developed by acclaimed Melbourne chef Karen Martini.
Experience ACMI in the very best way. Get a range of discounts and invitations to exclusive previews.