Join a panel of artists working behind the scenes, as they discuss gender diversity and disparity in the film and television industry.
It takes enormous collaborative effort to create the stories we see on screen. Beyond the work of directors and actors are vast networks of crew combining their unique skills in service of storytelling.
This panel will shine a spotlight on women and gender diverse people working in fields like cinematography, VFX, lighting and stunt work. These are areas that, despite increasing gender diversity in the industry, are often still dominated by men.
Host Alice McShane joins visual effects artist Francesca Milde, lighting professional Audrey Bosito and stuntperson Heather Burridge to discuss the challenges and opportunities presented by these roles, the effect of gender disparity on storytelling and set culture and ways we can encourage widespread gender diversity in the screen industry.
...whilst female participation is increasing industry-wide, it is uneven.
---
About the panel
Heather Burridge
Heather is a Stunt Actor, Rigger and Assistant Stunt Coordinator in the Film and TV industry in Australia. Since 2014 she has been rigging and performing stunts for productions such as Wolf Creek, Neighbours and La Brea. Some of the stunts she has been involved with have included fire burns, wirework, stunt driving, parkour and scuba diving.
Audrey Bosito
Audrey Bosito is a Manila born, Melbourne raised-and-based lighting professional. They had their start on a Film Victoria (now VicScreen) attachment on the feature film Judy and Punch in 2018 as part of the lighting department. Their experience includes working as a Gaffer, Rigging Best Person, Best Person, Board Operator, Systems Technician and Lighting Technician on feature films including Of An Age, 13 Lives, and Anak; television shows including Preacher Season 4, New Gold Mountain and Gold Diggers; and on commercials.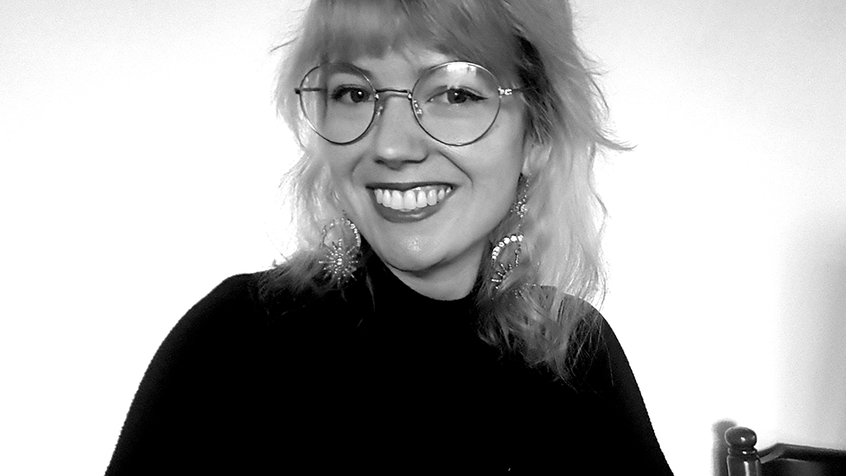 Francesca Milde
Francesca Milde is a Visual Effects Compositor at Luma Pictures based in Melbourne. Her professional credits include work on films such as Spider-Man: No Way Home, Elvis, and Thor: Love And Thunder. She's passionate about creating the believable out of the unbelievable and helping tell a meaningful story through film.
Alice McShane (host)
Alice McShane is a film programmer and screen industry professional, having most notably held the positions of Conference Programmer at the 2023 Australian International Documentary Conference and before that the Program Manager of the Human Rights Arts & Film Festival. She has also served on film panels for SXSW Sydney, and the Melbourne International Film Festivals. Recently, Alice became a board member of the Melbourne Women in Film Festival. Currently, she is working as an Associate Producer at Common Room Productions.
Goddess Weekend program (Saturday 2 & 3 Sunday Sep 2023)
There are no upcoming related events at this time.
Stand Up Against Street Harassment
training by L'Oréal Paris with Plan International Australia
The Stand Up Against Street Harassment campaign and intervention program, an initiative by L'Oréal Paris in partnership with girls' rights charity Plan International Australia, is focused on raising awareness about street harassment, and providing training in the 5 Ds – Distract, Delegate, Document, Direct, and Delay – to support bystanders to safely stand up to street harassment when they see it.
Learn how to safely combat street harassment by taking the Stand Up training. Scan the barcode at the L'Oréal Paris machine (located on the Ground Floor at ACMI) to complete the 5 minute training and receive a L'Oréal Paris product in return.
L'Oréal Paris is a Supporting Partner of the Goddess Weekend.
Also happening on Goddess Weekend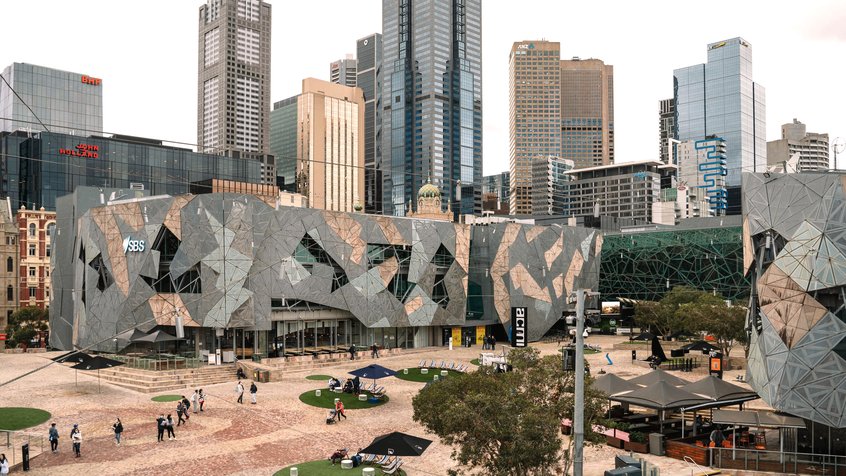 Visitor guidelines, information on accessibility, amenities, transport, dining options and more.
Our restaurant, cafe and bar in the heart of Fed Square features a seasonally driven menu developed by acclaimed Melbourne chef Karen Martini.
Experience ACMI in the very best way. Get a range of discounts and invitations to exclusive previews.