Calling all drag and make-up lovers!
Can't get enough of drag make-up tutorials on YouTube? Want to see behind the scenes of a 'Pass The the Brush' challenge? Want to learn more about life as a drag queen?
Join Naarm drag queen and make-up lover Ruby Slippers for an interactive drag 'Get Ready With Me' session! She'll be painting her face live and taking your questions – What product is that? What tool do you use to apply it? How on earth do you even START doing drag?
Ruby will be sharing her make-up hacks, tips and tricks, all while showing you the full drag transformation from beginning to end!
A high-femme kaleidoscopic cyclone of extroversion and light perversion, Ruby Slippers lives by the motto that you're either Dorothy, or you're the twister. She's campy yet vampy, a clown-in-a-gown, burlesque supervillain and drag disruptor. A serial name-dropper, she's shared a stage with Amanda Lepore, Brooke Candy, The Boulet Brothers and Boy George, Michelle Visage has called her work "incredible" and Courtney Act once told her she looked stunning. Enough said.
Goddess Weekend program (Saturday 2 & 3 Sunday Sep 2023)
There are no upcoming related events at this time.
Stand Up Against Street Harassment
training by L'Oréal Paris with Plan International Australia
The Stand Up Against Street Harassment campaign and intervention program, an initiative by L'Oréal Paris in partnership with girls' rights charity Plan International Australia, is focused on raising awareness about street harassment, and providing training in the 5 Ds – Distract, Delegate, Document, Direct, and Delay – to support bystanders to safely stand up to street harassment when they see it.
Learn how to safely combat street harassment by taking the Stand Up training. Scan the barcode at the L'Oréal Paris machine (located on the Ground Floor at ACMI) to complete the 5 minute training and receive a L'Oréal Paris product in return.
L'Oréal Paris is a Supporting Partner of the Goddess Weekend.
Also happening on Goddess Weekend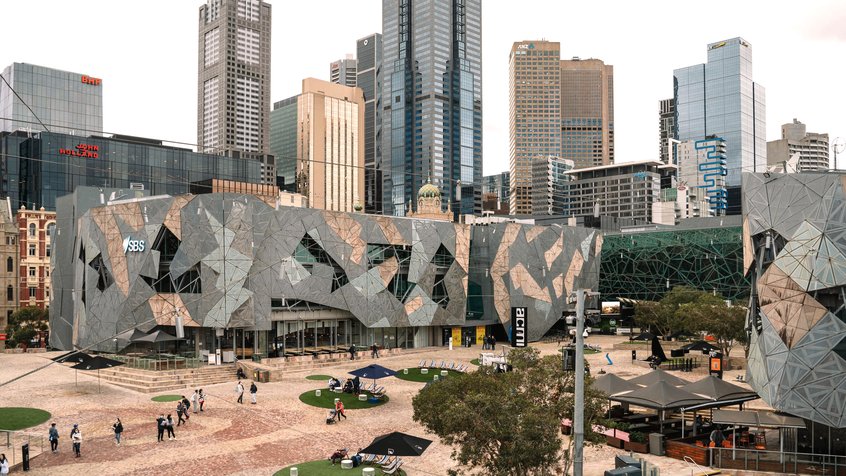 Visitor guidelines, information on accessibility, amenities, transport, dining options and more.
Our restaurant, cafe and bar in the heart of Fed Square features a seasonally driven menu developed by acclaimed Melbourne chef Karen Martini.
Experience ACMI in the very best way. Get a range of discounts and invitations to exclusive previews.