Rock your style in this transformative and empowering workshop for everyone.
Melbourne-based fashion label Collective Closets are excited to bring you a special workshop designed to showcase the beauty and versatility of head scarves. Learn how to rock head scarves as part of your outfit, making a style statement while being eco-friendly.
We want to create an inclusive and fun environment where diversity is celebrated. It doesn't matter your age, size or background; we want you to feel like you belong and can be yourself.
Topics covered in this workshop:
Sustainable Fashion Focus
Embracing Female Empowerment
Boosting Confidence and Self-Expression
Emphasising Inclusivity and Diversity
Encouraging Networking and Community Building.
Come along and be a part of a community of like-minded folks who care about sustainable fashion and empowering women. This event is not just a one-time thing; it's the beginning of a journey to create a positive change in the fashion world.
---
The Social Studio is a not-for-profit social enterprise working alongside refugee and migrant creatives to provide meaningful work and training opportunities in fashion, design and the arts. Established in 2009, the Studio runs a free fashion school, an Ethical Clothing Australia-accredited manufacturing studio, a socially-conscious retail store promoting the work of BIPOC makers as well as numerous creative and community arts projects. The Social Studio is based at Collingwood Yards.
Collective Closets is a Melbourne-based slow fashion label connecting the talent, beauty and rich history of Africa to empowered, worldly, self-aware women of all ages. Founded in 2016 by sisters Fatuma and Laurinda Ndenzako, the pair are passionate about telling stories, giving back and uniting women through a universal sartorial dialogue. Collective Closets focuses on intentional and timeless design, with pieces crafted from fabrics made to last. The brand pays homage to their late mother Stella, herself a talented seamstress, and celebrates their African–Australian heritage. At the heart of Collective Closets' ethos lies a deep commitment to female empowerment. With a strong focus on fostering inclusivity and celebrating diversity, the label seeks to create a space where women from all walks of life can feel seen, heard, and valued.
---
Goddess Weekend program (Saturday 2 & 3 Sunday Sep 2023)
There are no upcoming related events at this time.
Stand Up Against Street Harassment
training by L'Oréal Paris with Plan International Australia
The Stand Up Against Street Harassment campaign and intervention program, an initiative by L'Oréal Paris in partnership with girls' rights charity Plan International Australia, is focused on raising awareness about street harassment, and providing training in the 5 Ds – Distract, Delegate, Document, Direct, and Delay – to support bystanders to safely stand up to street harassment when they see it.
Learn how to safely combat street harassment by taking the Stand Up training. Scan the barcode at the L'Oréal Paris machine (located on the Ground Floor at ACMI) to complete the 5 minute training and receive a L'Oréal Paris product in return.
L'Oréal Paris is a Supporting Partner of the Goddess Weekend.
Also happening on Goddess Weekend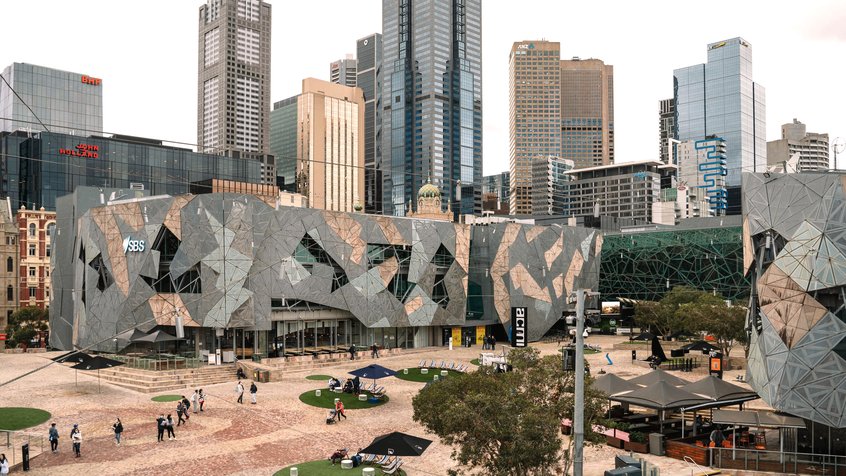 Visitor guidelines, information on accessibility, amenities, transport, dining options and more.
Our restaurant, cafe and bar in the heart of Fed Square features a seasonally driven menu developed by acclaimed Melbourne chef Karen Martini.
Experience ACMI in the very best way. Get a range of discounts and invitations to exclusive previews.