We're hooking up with queer screen culture magazine Sissy Screens for a night of smutty storytelling.
Join a line-up of LGBTQIA+ writers, performers and comedians as they put a queer spin on fan fiction inspired by goddesses of the screen. From bisexual beaus on the boob tube to sapphic sirens of the silver screen, SMUT: Goddess Edition will strip-mine popular media representations of women to expose the queerness bubbling beneath.
Hosted by comedian and presenter Annie Louey (China Tonight), the event will feature sultry readings by comedians Bronwyn Kuss, Grace Zhang, Jordan Barr, writer and Sissy Screens Editor Tali Polichtuk and cultural critic Vyshnavee Wijekumar; performances by D Flowers and more to be announced.
About Sissy Screens
Sissy Screens is a digital magazine dedicated to queer screen culture. Directed by queer and gender diverse artists who are passionate about showcasing LGBTQIA+ creatives and their work, it features articles, interviews, reviews, photography and original videos.
When
See below for additional related events
Important info
---
Goddess Weekend program (Saturday 2 & 3 Sunday Sep 2023)
There are no upcoming related events at this time.
Stand Up Against Street Harassment
training by L'Oréal Paris with Plan International Australia
The Stand Up Against Street Harassment campaign and intervention program, an initiative by L'Oréal Paris in partnership with girls' rights charity Plan International Australia, is focused on raising awareness about street harassment, and providing training in the 5 Ds – Distract, Delegate, Document, Direct, and Delay – to support bystanders to safely stand up to street harassment when they see it.
Learn how to safely combat street harassment by taking the Stand Up training. Scan the barcode at the L'Oréal Paris machine (located on the Ground Floor at ACMI) to complete the 5 minute training and receive a L'Oréal Paris product in return.
L'Oréal Paris is a Supporting Partner of the Goddess Weekend.
Also happening on Goddess Weekend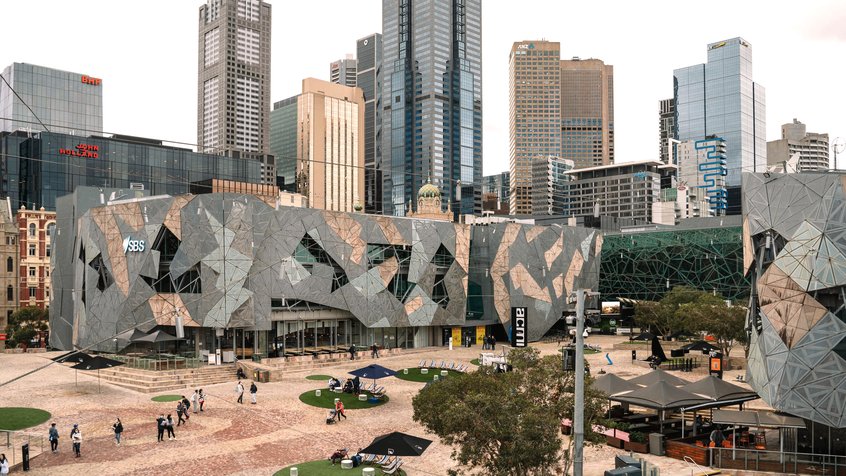 Visitor guidelines, information on accessibility, amenities, transport, dining options and more.
Our restaurant, cafe and bar in the heart of Fed Square features a seasonally driven menu developed by acclaimed Melbourne chef Karen Martini.
Experience ACMI in the very best way. Get a range of discounts and invitations to exclusive previews.