Join musician and songwriter Xani Kolac for a special live performance for Goddess Weekend.
Musician and songwriter Xani Kolac's performances are unwavering and furiously energetic. Principally a violinist, her improvised live sets are defined by electronic effect pedals and looping driven with fearless finesse, coloured by the ferocity of her instrumental output and shaded by deep creativity, her earnest voice and pure joy.
Of all the countless violinists I've played with over the years, Xani stands out as one of the greatest. She's got that rare thing called soul.
It's rare to hear a musician who plays as gloriously and with as much passion as Xani.
Goddess Weekend program (Saturday 2 & 3 Sunday Sep 2023)
There are no upcoming related events at this time.
Stand Up Against Street Harassment
training by L'Oréal Paris with Plan International Australia
The Stand Up Against Street Harassment campaign and intervention program, an initiative by L'Oréal Paris in partnership with girls' rights charity Plan International Australia, is focused on raising awareness about street harassment, and providing training in the 5 Ds – Distract, Delegate, Document, Direct, and Delay – to support bystanders to safely stand up to street harassment when they see it.
Learn how to safely combat street harassment by taking the Stand Up training. Scan the barcode at the L'Oréal Paris machine (located on the Ground Floor at ACMI) to complete the 5 minute training and receive a L'Oréal Paris product in return.
L'Oréal Paris is a Supporting Partner of the Goddess Weekend.
Also happening on Goddess Weekend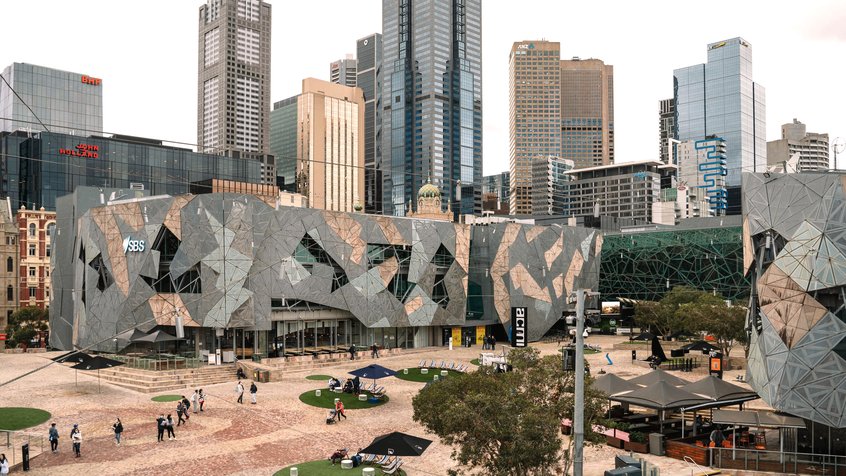 Visitor guidelines, information on accessibility, amenities, transport, dining options and more.
Our restaurant, cafe and bar in the heart of Fed Square features a seasonally driven menu developed by acclaimed Melbourne chef Karen Martini.
Experience ACMI in the very best way. Get a range of discounts and invitations to exclusive previews.