Explore the ways technology can be used to share Indigenous storytelling and imagine possible futures.
Join host Nartarsha Bamblett and panelists Kathryn Gledhill-Tucker, Ben Armstrong and Hayley Percy for a discussion exploring the intersection between technology, Indigenous knowledge and digital decolonising, and how these intersections can shape the future of tech industries and society.
About the exhibition
How I See It: Blak Art and Film (16 Dec 2022 – 19 Feb 2023)
New visions from eight Aboriginal and Torres Strait Islander creatives.
Spanning moving image, installation, documentary, photography and video games, How I See It amplifies the artists and filmmakers' perspectives on representation, the gaze, colonial archives and knowledge systems. These eight creators consider how First Peoples have been historically represented on our screens as they also imagine alternate realities and futures. The exhibition showcases works that use diverse materials and ideas to disrupt and reimagine, as well as expand the artists' practice, supporting experimentation with new technologies and mediums.
How I See It, curated by Kate ten Buuren (Taungurung), will unveil five new commissions by Amrita Hepi (Bundjulung and Ngāpuhi), Jazz Money (Wiradjuri), Joel Sherwood Spring (Wiradjuri), Jarra Karalinar Steel (Boon Wurrung, Wemba Wemba and Trawlwoolway) and Peter Waples-Crowe (Ngarigo), alongside works by Essie Coffey OAM (Murawari), Destiny Deacon (KuKu and Erub/Mer) and Steven Rhall (Taungurung). 
When
Thurs 9 Feb 2023
6–7pm
See below for additional related events
About Nartarsha Bamblett
Nartarsha Bamblett is a First Nations woman, Yorta Yorta born and raised on Yorta Yorta Country in Shepparton and now residing in Melbourne on Naarm Country. Nartarsha is the founder of Queen Acknowledgements and has worked across several sectors and projects, one of the latest being the First Peoples Assembly, before deciding to move into her own direction of healing work and sharing with people how to better care for themselves and country – a practice called Jina Jari.
About Kathryn Gledhill-Tucker
Kathryn is a Nyungar technologist, writer, digital rights activist currently living on Whadjuk Noongar boodjar. They are currently leading an initiative at Thoughtworks to grow and nurture a team of Aboriginal and Torres Strait Islander technologists. Kat also serves as the Vice-Chair of Electronic Frontiers Australia and serves on the board of Overland literary journal. Their work explores the intersection of activism, science-fiction, and technology in imagining radical futures and ushering them into existence.
About Ben Armstrong
Ben Armstrong is a Wiradjuri man who has worked in the technology industry for over 22 years. During his career, Ben has worked in a number of technical and leadership roles including engineering, solution architecture, management and most recently CEO of not-for-profit Indigitek. Currently, Ben is the Head of Gaming and Partnerships Development Lead for Awesome Black focusing on the accelerated growth of Indigenous people in gaming and digital futures.
About Hayley Percy
Hayley Percy is a Wiradjuri woman living and working in Melbourne. She is an experienced event producer, marketer, curator, PR consultant and project manager who has worked within the creative, entertainment and music industries for more than 15 years. She has previously produced Splendour in the Grass, Falls Festival, Big Day Out, Soundwave, Laneway Festival; and major national tours including Lady Gaga, Justin Timberlake, Rihanna and Alicia Keys. In addition to being the Game Director of Future Folklore at GUCK, Hayley oversees brand, partnerships and commercial aspects of the game. She is also currently the Head of Music for RISING Festival.
---
COVIDSafe visitor guidelines, information on accessibility, amenities, transport, dining options and more.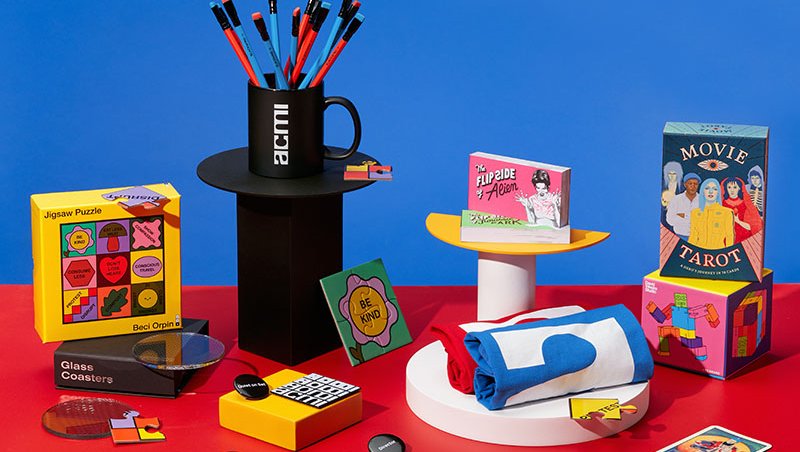 Melbourne's favourite shop dedicated to all things moving image. Every purchase supports your museum of screen culture.