When
See below for additional related events
When fundraising duties threaten to derail Bishop Brougham's Christmas, heaven-sent salvation appears in the unexpected form of (divine) Cary Grant!
Cary [Grant]'s charm works as successfully upon audiences as it does upon the film's characters, and his relaxed wit... makes for a frothily touching comedy.
Dudley (Cary Grant) is an angel sent to answer the prayers of struggling Bishop Henry Brougham (David Niven), who is overly preoccupied with efforts to raise funds for a cathedral. Fixated on the bricks and mortar of a new place of worship for his congregation, Niven's single-minded bishop seems to be losing sight of his mission while also neglecting familial duties closer to home.
The titular bishop's wife, Julia (Loretta Young), becomes concerned by their growing marital friction and what she reasonably perceives as the bishop's neglect of their home life, which includes a daughter, Debbie. While seeking to provide celestial guidance, the devilish and charming Dudley becomes smitten by Julia and ends up creating more havoc in the bishop's life. Dudley does his level best to motivate the humans to act in their best interests – despite the confusion his presence causes – and eventually manages to also deliver a miracle or two.
Full of sparkling dialogue, witty interplay and with Cary Grant on characteristic good form, this genuinely delightful Oscar-winning holiday film – shot by legendary cinematographer Gregg Toland (Citizen Kane, The Grapes of Wrath) – also garnered Oscar nominations for Best Picture and Best Director for Henry Koster (who would go on to direct David Niven in 1957's My Man Godfrey). Koster came to the film late, replacing an earlier director who had begun to shoot scenes with Cary Grant in the role of the bishop and David Niven as the angel, Dudley. Koster argued that the two leads were miscast and was able to convince the studio – and star Cary Grant – that they should be re-cast with Grant as the angel and Niven as the Bishop. Koster's instincts paid off handsomely, as Grant himself eventually agreed.
– Roberta Ciabarra; Curator, Film
---
---
COVIDSafe visitor guidelines, information on accessibility, amenities, transport, dining options and more.
Our restaurant, cafe and bar in the heart of Fed Square features a seasonally driven menu developed by acclaimed Melbourne chef Karen Martini.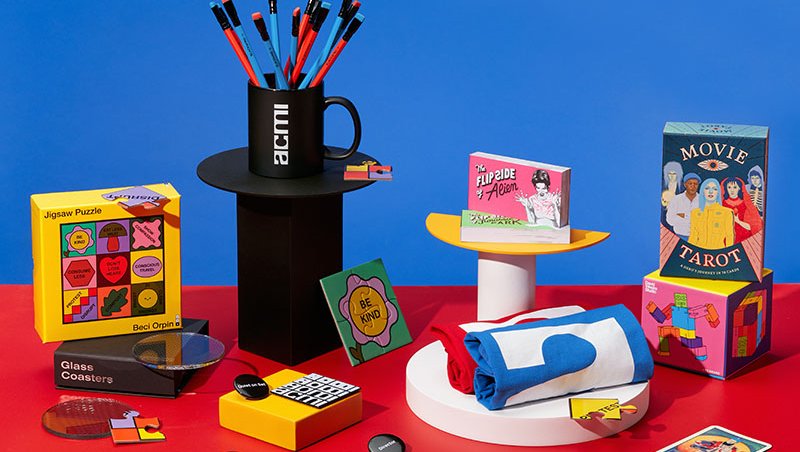 Melbourne's favourite shop dedicated to all things moving image. Every purchase supports your museum of screen culture.