Bold works from emerging Australian and New Zealand filmmakers.
Viewer Advice: First Nations viewers are warned that the following shorts package may contain images and voices of deceased persons.
When
See below for additional related events
Accelerator Shorts 1 program
A House
Matthew D. Taylor | 15 mins | English | Australia
A young woman must face the trauma of her childhood while spending an evening alone with her terminally ill father.
Inspired by Bessel van der Kolk's The Body Keeps the Score, writer/director Matthew D. Taylor sets out to dramatise the long-term effects of punishment on children and the family unit. The result, A House, is a powerful meditation on filial mercy and resentment.
Luqman Aly | 16 mins | English | Australia
In a post-collapse world, a prisoner cleans an all-white room while a rebel investigates a decaying factory.
Imaginatively and eerily depicting a distant future stricken by apocalyptic ruin, filmmaker and screen artist Luqman Aly's debut strikingly channels his interest in embodied, transcendental film and the potentialities of pre-interpretative significance.
Maddelin McKenna | 10 mins | English | Australia
Two women cross paths one afternoon as they move into and out of an apartment block.
Propelled by an arresting central performance, Patterns of the Afternoon is an unassumingly potent black-and-white character study about nostalgia, resignation, and the differing experiences of young adulthood and middle age.
Tom Furniss | 9 mins | English | New Zealand
The story of a lamb and a boy faced with the challenge of becoming a man.
In a family of sheep rustlers, a 15-year-old must go up against his domineering father to help his younger brother keep the lamb left orphaned by their latest slaughter. Rustling touchingly presents an alternative masculinity instilled not with machismo, but with empathy.
Viewer Advice: Contains depictions of violence towards animals.
Washday
Kath Akuhata-Brown | 14 mins | English, Māori with English subtitles | New Zealand
As her father turns his car into a water pump, a little girl transforms into a force of nature.
Inspired by an ancient Māori story in which nature intermingles with a child's love, Washday depicts – with tremendous sensitivity and compassion – a grieving father and daughter coming to terms with a significant death in 1960s New Zealand.
Pink Reef
Chloe de Brito | 11 mins | English | Australia
A mermaid struggles with identity in an alienating suburban world without running water.
In this poignant and hypnotically vivid fantastical drama, Australian Directors' Guild award-winner Chloe de Brito depicts the isolation, disconnection and dysphoria that sometimes come with the search for belonging.
Myth
Alies Sluiter | 11 mins | English | Australia
When strangers appear outside her window and lure her mother away, seven-year-old Sophie follows.
Collaborating with Australian circus company Gravity & Other Myths, 2020 BAFTA Newcomer and Berlinale Talent Campus alumna Alies Sluiter crafts a disquieting, quasi-surrealist tale of bravery and grief.
Jayden Rathsam Hua | 18 mins | English | Australia
While staying with her uncle, a girl's nightmares about a bizarre kitchen appliance manifest into reality.
Melding a range of inspirations – from 80s schlock to Joe Dante to Japanese commercials – Sushi Noh delivers an anxiety-inducing, domestic-set body-horror that will make you question whether to eat raw fish ever again.
Our restaurant, bar and cafe in the heart of Fed Square features a seasonally driven menu developed by acclaimed Melbourne chef Karen Martini.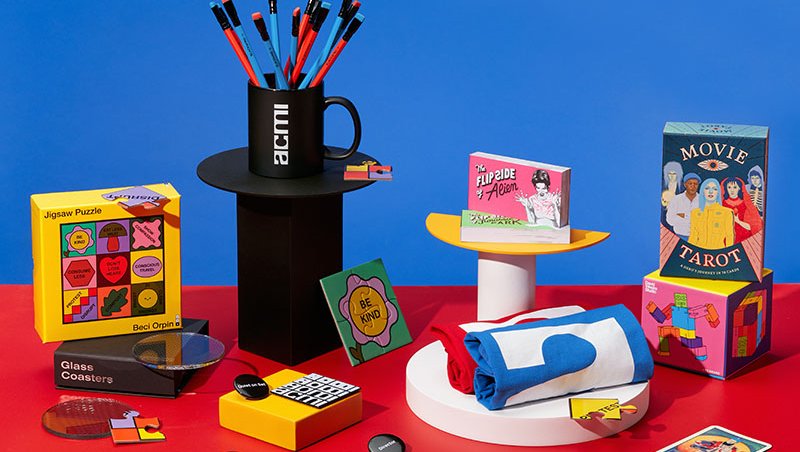 Melbourne's favourite shop dedicated to all things moving image. Every purchase supports your museum of screen culture.
COVIDSafe visitor guidelines, information on accessibility, amenities, transport, dining options and more.