Preview the next generation of homegrown directors.
Viewer Advice: Includes themes that some may find distressing. Viewer discretion is recommended.
When
See below for additional related events
Accelerator Shorts 2 program
Not Dark Yet
Confined to his room in an aged-care facility, an older man in decline struggles with his son's abrupt departure.
Starring Richard Moir (In Search of Anna, which screens at this year's MIFF) and with sweeping music from the great Warren Ellis (featured in MIFF 70's Nick Cave double feature), Bonnie Moir's (We're Not Here, MIFF 2019) Not Dark Yet is a melancholic, movingly unsentimental portrait of old age and the limits of devotion.
A mother's love for her son is tested by his increasingly alarming behaviour.
Starring Kat Stewart (Offspring) as an ever more distressed mother, Victim portrays the creeping influence of radicalisation as it hides in plain sight. Robin Summons's domestic drama is provocative, punchy and topical – at once disturbing and disturbingly relevant.
Viewer Advice: Includes themes that some may find distressing. Viewer discretion is recommended.
Seeking to emerge from her mother's shadow, a 12-year-old sabotages the aspiring celebrity's reality TV audition.
At once potently restrained and explosively oddball, Mira's Daughter is an examination of narcissism, co-dependency and the exacting demands of fame from 2021 Flickerfest Outstanding Emerging Female Director Alisha Hnatjuk.
We Never Asked for This
Frankie and Charlie regret moving into a tiny home, but a sick cockatiel offers a welcome distraction.
On Christmas Eve, Charlie finds a disoriented cockatiel by a river and brings it inside. Little do they know, this bird has its own agenda – and nobody seems to notice something strange has started falling from the sky. Prompted by the horrific 2019 bushfires, writer/director Ella Lawry weaves a sardonic story that skewers performative environmentalism and privileged self-gratification.
Perianayaki
For this Sri Lankan immigrant, it's another day of stacking supermarket shelves – and of cultural misunderstandings.
Fifty-six-year-old Perianayaki contends with the difficulties of fitting into her new home, especially at the local supermarket where she works. Eye-opening and brimming with compassion, the latest film from director Bala Murali Shingade is a slice-of-life character study that provokes questions about multiculturalism and our assumptions about the people we encounter in daily life.
Lime Parfait
On a hot day in Melbourne's western suburbs, a young woman paints her nanna's pergola before the house is auctioned.
Co-written by and starring Hannah Camilleri (Jeanette Is the Dog, MIFF 2021) and featuring the voice of Maltese actor Frida Cauchi (Luzzu, MIFF 2021), Lime Parfait is a charmingly relatable exploration of intergenerational relationships and the reliability of memories.
For one teenager, queer identity collides with familial expectation and the intricacies of the immigrant experience.
Winner of Queer Screen's 2019 Pitch Off competition, Chinese-Australian filmmaker William Duan's poignant, emotionally rich account centres on a 17-year-old caught between culture and coming to terms with the self. Tuī Ná is an arresting examination of honesty, shame and filial duty that eschews Western queer cinema's reliance on the lover as a narrative fulcrum.
The Sound of Dreaming
Across place and time, lucid dreams reconnect two people who once crossed paths.
A ride-sharing motorcycle rider picks up a young woman who has been having the same recurring dream as him. Later, they try to find each other again, using lucid dreams as wayfinding tools, but the universe has other plans. Recalling the somnambulant masterpieces of Apichatpong Weerasethakul (Cemetery of Splendour, MIFF 2015), and expertly blending magic realism with fleeting neorealism, The Sound of Dreaming is a rapturous, heartfelt drama of missed opportunities and the sometimes unforgiving nature of time.
Our restaurant, bar and cafe in the heart of Fed Square features a seasonally driven menu developed by acclaimed Melbourne chef Karen Martini.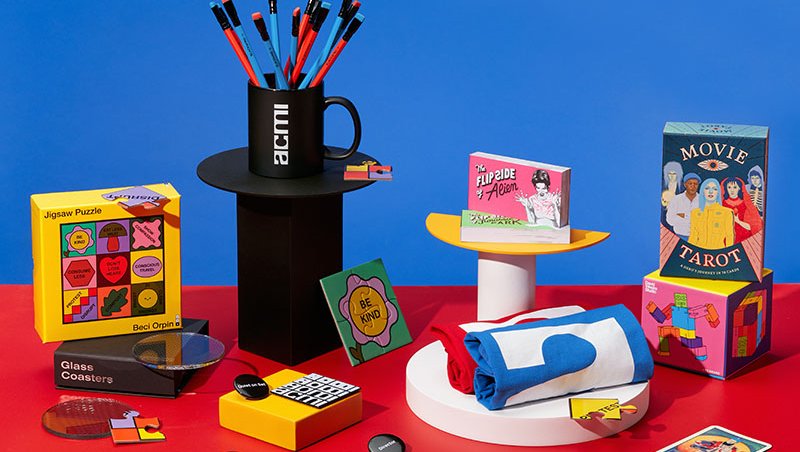 Melbourne's favourite shop dedicated to all things moving image. Every purchase supports your museum of screen culture.
COVIDSafe visitor guidelines, information on accessibility, amenities, transport, dining options and more.