Presented by MIFF
David Thomas Tribute Screening – Splice Here: A Projected Odyssey
Rob Murphy
|
Australia
|
2021
|
Unclassified (15+)
When
See below for additional related events
Geeks and nerds of all things celluloid won't want to miss this personal journey through the rise, fall and rebirth of projected film, featuring filmmaker Quentin Tarantino and critic Leonard Maltin.
David Thomas was MIFF's Technical Manager for over three decades. The man responsible for much of MIFF's magic in the cinema, he sadly passed away in 2020, and is much missed. Join us in tribute to him for a special new film that itself finds its heart among the projection booths – former and still standing – of Melbourne, and for a post-screening conversation about the world of cinema from the projectionist's eye.
The shift from celluloid to digital was cataclysmic – and, depending on who you ask, it was either the best or the worst thing to ever happen to movies. Splice Here: A Projected Odyssey is one man's journey through a decade of cinematic turmoil, interwoven with unseen archival footage and a nostalgic pop soundtrack. As debate continues through this digital age, director Rob Murphy corrals a who's who of the world's film-preservation community to tell the story of what may be the last generation to experience movies made and projected analog-style.
Having worked as a projectionist for Yarraville's Sun Theatre and in 70mm projector restoration, Murphy is the perfect progenitor for a project with such deep and loving reverence for cinema history. In turn, viewers invested in the celluloid-versus-digital argument will find plenty of ammunition for the next time they need to convince someone to check out that rare 35mm screening. And what better way to enjoy Murphy's film than on the big screen at MIFF!
Our restaurant, bar and cafe in the heart of Fed Square features a seasonally driven menu developed by acclaimed Melbourne chef Karen Martini.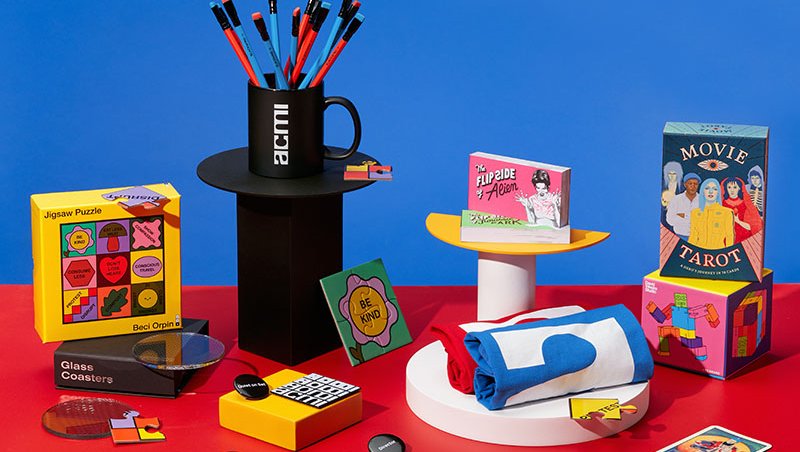 Melbourne's favourite shop dedicated to all things moving image. Every purchase supports your museum of screen culture.
COVIDSafe visitor guidelines, information on accessibility, amenities, transport, dining options and more.