Unconventional cinema that tests the boundaries of form and function.
Viewer Advice: Contains stroboscopic imagery.
When
See below for additional related events
Experimental Shorts program
after a clearing
Sabina Maselli | 11 mins | No dialogue | Australia
A collaboration between Speak Percussion musicians Kaylie Melville and Tilman Robinson and Artist Film Workshop filmmaker Sabina Maselli (Landing, MIFF 2019), this hypnotic environmental short contemplates the residual remains of erasure.
Set to an epic, electro-acoustic score by Speak Percussion, Maselli's mesmerising short presents a montage of evocative images in which nature is disrupted by the encroachment of humanity. Can nature be anything other than a projection? Can an image exist if nature is erased?
Inner Outer Space
Laida Lertxundi | 16 mins | Basque with English subtitles | Spain
Awarded a Special Mention at Oberhausen, this triptych explores the relationships between characters and landscape, image and sound, materiality and artifice.
Inspired by a return to her homeland, Laida Lertxundi's latest reacquaints the filmmaker with the landscape of her native Basque country, where a troupe of amateur actors performs mysterious choreography and blindfolded walks, and commune in strange telepathic conversations. Inner Outer Space is a reflexive, deconstructive piece that also bursts with pure feeling under its azure skies.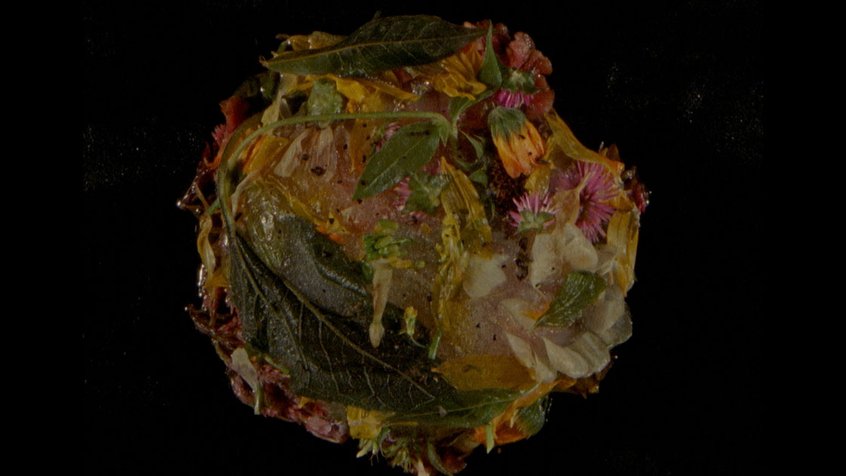 Wasteland No. 3: Moons, Sons
Jodie Mack | 5 mins | USA | English
Avant-garde star Jodie Mack (The Grand Bizarre, MIFF 2019) returns with the third film in her Wasteland series, a ravishing study of nature shot in her singular 16mm style.
Following her acclaimed Wasteland no. 1: Ardent, Verdant (MIFF, 2018) and Wasteland No. 2: Hardy, Hearty, Mack's latest observes the rapid thaw of natural forms, a world tender and unhatched in which future chaos is in repose – from the micro-cosmos to batter in a bowl, a living wreath to a dandelion. This is an interplanetary lullaby from one of the finest experimental filmmakers working today.
Eva Giolo | 12 mins | No dialogue | Belgium
A sensualist exploration of plain pleasures, constructed from a game of chance and encounters in workshops and homes across Rome.
Inviting reflection on the process of making, the prospect of motherhood, and the uncertainties in creation, balance and composition, Eva Giolo's beautifully edited and sound-designed piece was a highlight of this year's Visions du Réel. The Demands of Ordinary Devotion carries echoes of Katrina Daschner and Laure Prouvost, focusing on the details of work and pleasure, and touching on universal themes relating to creation.
Zachary Epcar | 15 mins | English | USA
An experimental critique of modernism set in the dystopian present, exaggerating the sensuality of consumerism, capital and the comfort of unconscious thought.
A timely work in an era of rampant neoliberalism and the erasure of cultural heritage, Zachary Epcar's latest takes an abstract approach to performing in formal spaces, unfolding in the eerie, eponymous location and its Le Corbusier–like development. The Canyon is a seductive and suspenseful examination of the mundane from a distinctive artist.
Maryam Tafakory | 19 mins |English, Farsi with English subtitles | Iran, UK
In this film about love and desire in Iranian cinema, which won an Ammodo Tiger Short Award at Rotterdam, depictions of intimacy and touch are prohibited. 
An affecting history of glances and hidden intimacies, this acclaimed short from talented British-Iranian filmmaker Maryam Tafakory (I Have Sinned a Rapturous Sin, MIFF 2018) deftly stitches together archival movie footage to create an experience that is emotional, sensory and intellectually rapturous.
Camera Test
Siegfried A. Fruhauf | 4 mins | No dialogue | Austria
Pioneering filmmaker Siegfried A. Fruhauf (Thorax, MIFF 2021; Water and Clearing, MIFF 2019) returns with a cinematic journey in which landscape images are separated by several monochrome frames of green leader.
Simultaneously connective and disorientating in its stroboscope effect, the Austrian master's new work strings together landscape recordings created in the context of a camera test. The result is a sparse yet slashing work, where the camera's gaze zooms into the passing landscape – and into the uncanny sublime.
Rajee Samarasinghe | 11 mins | China, Sri Lanka, USA | English
In this fascinating, disorientating look at nature and technology, a Sri Lankan woman navigates a multitude of spaces – from the physical to the digital and into the virtual plane.
Shot on seven different cameras, from 16mm film to digital and even a video synthesiser, Rajee Samarasinghe's look at one woman's journey through the weird and wild dimensions of unreality is remarkably committed to capturing the strangeness and disorientation of information overload. Show Me Other Places is a collage-like wonder that dives deep into the paradoxes of our relationship with nature and technology.
Joseph Wilson | 13 mins | English | UK
Three queer performers' emotional journeys come to vivid, exhilarating life through the trance-like performance art of lip-syncing.
East London queer artist, activist and drag performer Joseph Wilson directs this emotional queer testimony that's infused with a stunning sense of movement. Three queer performers, Soroya, Harry and Kenya, lip-sync to avant-garde legend Delia Derbyshire's 'Falling', while interviews of the subjects discussing their dreams get remixed into a wall of electronic sound.
Our restaurant, bar and cafe in the heart of Fed Square features a seasonally driven menu developed by acclaimed Melbourne chef Karen Martini.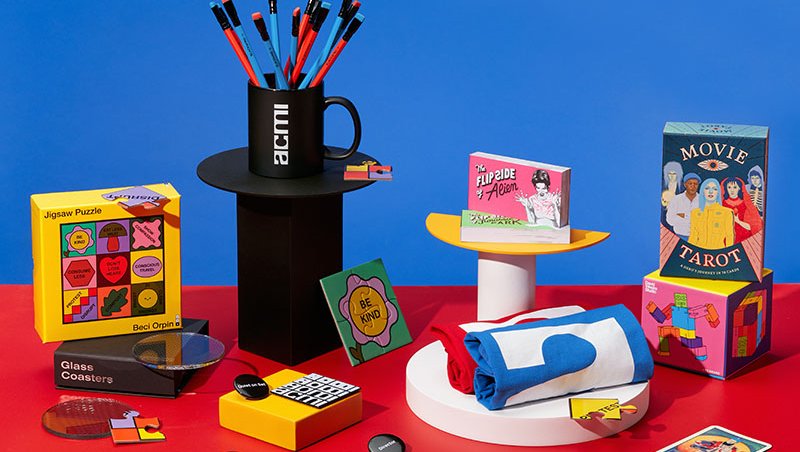 Melbourne's favourite shop dedicated to all things moving image. Every purchase supports your museum of screen culture.
COVIDSafe visitor guidelines, information on accessibility, amenities, transport, dining options and more.